You are now in the main content area
MPC Program
The Master of Professional Communication (MPC) is a full-time, one-year graduate program that blends theoretical knowledge with practical skill development. A key component of the program is the required internship where students are given the opportunity to work alongside industry professionals, build their professional networks, and gain hands-on experience. The MPC program concludes with a Major Research Paper, which allows students to follow their passion for communication and explore a diverse range of topics that relate to the ways communication is influencing, and being influenced by, for example: digital media, social issues, emerging technologies, changing audiences, professional and non-profit organizations, and industry. After completing the program, MPC grads join an impressive network of ProCom alumni that they can tap into for career support, advice and opportunities.
An innovative, immersive learning environment with cutting-edge technologies and facilities.
The MPC program lets you combine career interests, giving you the versatility to develop your communication skill set for any sector.
One-year from start to finish, this intensive program allows you to explore communication industries and fast-track your career.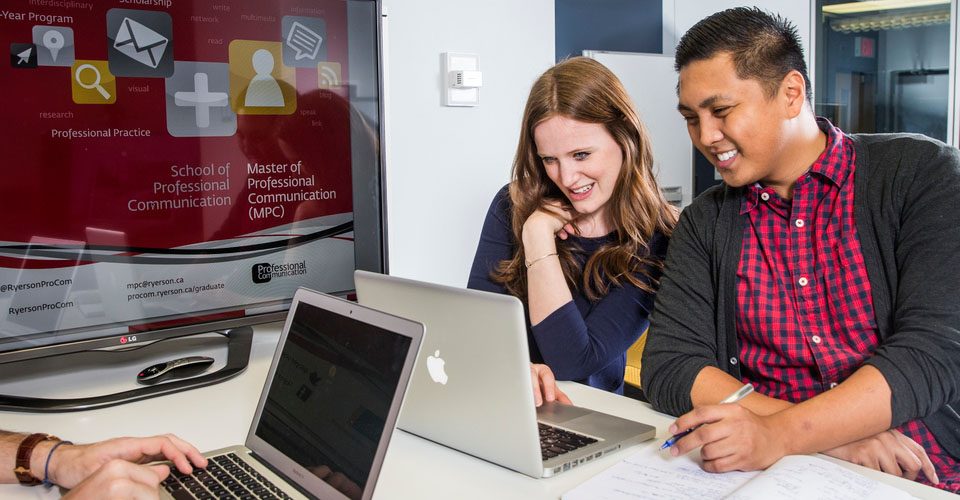 Learn More