You are now in the main content area
Fields of Study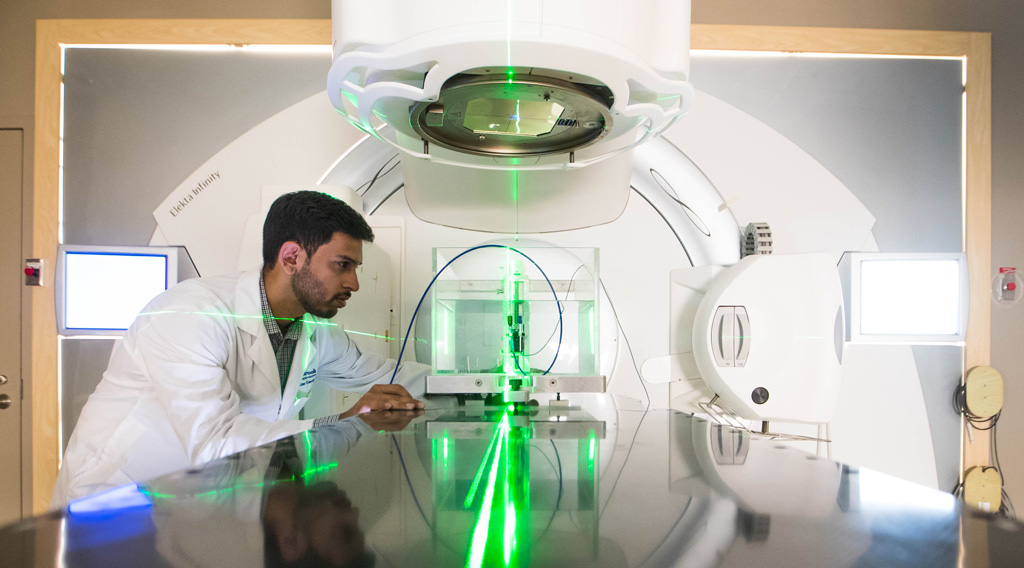 Graduate students can choose from three fields of specialization for their MSc or PhD program.
Our biomedical physics MSc and PhD programs provide advanced training in the complex interactions of the physical and biological worlds — at the intersection of physics and medicine. The curriculum equips students to meet the large demand for individuals skilled in applying physics-based concepts and methodologies to the diagnosis and treatment of illnesses.

Our faculty members have strong ties to nearby world-class teaching hospitals, research institutes and cancer treatment centres. Experts from these organizations also serve as adjunct professors in the department, bringing expertise in areas such as medical imaging, radiation therapy, radiation protection and dosimetry.
Graduation is a pathway leading to challenging, impactful careers in a cutting-edge, multidisciplinary field. Our alumni enjoy a high employment rate within a few months, and have landed roles in research, academics, clinical medical physics, biomedical technology, or medical physics residency.
Our CAMPEP-accredited (external link) medical physics program is available at both the MSc and PhD levels. We are currently the only university in the Greater Toronto Area to offer programs approved for external accreditation by the Commission on Accreditation of Medical Physics Education (CAMPEP).*

CAMPEP is the current standard for those who wish to enter medical physics post-graduate residency programs in subspecialties such as radiation oncology, diagnostic radiology, or nuclear medicine. Our program includes a clinical shadowing component supervised by a clinical medical physicist at a regional cancer centre.
Students are not required to formally enroll in the CAMPEP track at the start of their graduate studies. Once they complete the requirements at the time of graduation, the CAMPEP designation will be awarded on their transcripts.

*as of 2020
Complex systems is an exciting, rapidly growing research area, with broad scope and potential for rich, interdisciplinary collaboration. We are one of the few universities in North America to offer graduate-level programs in this intellectually diverse field. Our program provides students with a comprehensive foundation in complex systems and interdisciplinary research methods.

This field explores systems that are difficult to model due to their nonlinear nature and the dynamic interactions that give rise to collective behaviours within the whole. The program features dynamical systems theory, statistical physics and network theory. Students have access to world-class laboratories and computational resources to build proficiency in data analysis and the application of theoretical concepts. The approach and tools students learn can be applied to diverse areas outside of physics — such as artificial neural networks, economics, social science, medicine, engineering, subcellular systems, infrastructure networks, to mention only a few.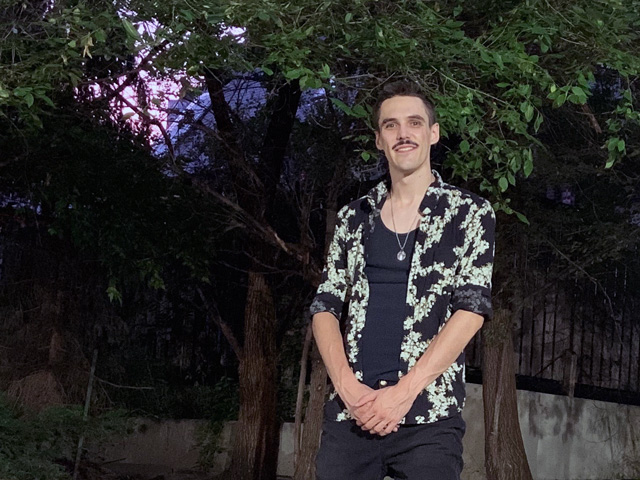 "I chose to study complex systems at [TMU] because I want a challenging career where I can do beautiful mathematics in a practical way. I want to better understand how systems interact because this is a new field of study with many exciting applications."