You are now in the main content area
Alumni Testimonials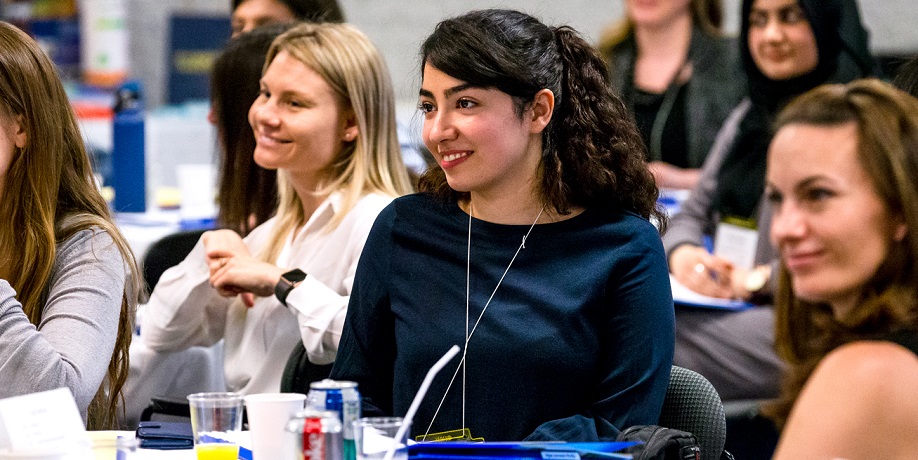 "As a dietitian, I was very excited to be able to conduct a Major Research Project on a topic that was of great interest to me. I gained knowledge and skills that I have transferred to my career."
Cristina Cicco, MHSc, RD (2013)

"The decision to return to graduate school after seven years of clinical practice was just what I needed. The program reinvigorated my love of the profession and updated the skills I needed to move forward. For me, the practical research skills gained during the MRP portion of the program, coupled with the courses on Knowledge Translation will help me not only incorporate research into my practice but ultimately help with its clinical and practical applications."
Tammy Fansabedian, MHSc, RD (2014)

"In my view, a key component of the program was the introduction to Knowledge Translation and using the Knowledge-to-Action (KTA) Framework. I was able to explore this more fully through the Knowledge Translation Projects and co-facilitating class discussions on the role of a Knowledge Broker. The KTA Framework helps guide my critical thought process, and is now a standard tool I use as part of my business plan development and review."
Carol Clarke, MHSc, RD (2013)

"This program gave me the year I needed to enhance my critical thinking skills and develop my point of view as a nutrition professional. I left the program feeling confident that I have the ability to evaluate and apply the most relevant nutrition information to my future clients.
I completed two placements in the private sector, where you have to communicate with a variety of audiences from industry CEOs to the public to other health care professionals. The communication aspect of this program is well suited to creating resources and sharing information with these populations. It also helped me when creating resources and health promotion campaigns for a diverse client population on a limited health care budget.
The support and guidance you receive from the faculty is phenomenal. Administrative staff and faculty are always available to answer your questions. Faculty facilitate your learning and support you to think critically about nutrition issues. They also work with you to model course content after your interests and needs. Student feedback on the program is taken into consideration when planning classes and practicum activities."

Sarah Losier, MHSc, RD (2015)

"This program was the perfect choice for me. The course-work component provided the opportunity to further develop my critical thinking, group facilitation, research, and written communication skills. I was able to utilize these transferable skills throughout my practicum, which enhanced my confidence as a dietetic intern."

Rae-Ann Dresser, MHSc, RD (2015)

"The skills and education I gained from the MHSc Nutrition Communication program provided me with a solid foundation as I begin my transition into a new career. I was most surprised to experience both professional and personal growth throughout my studies. It truly challenged me to remove myself from my 'comfort zone'!"

Fleur Esteron, MHSc (2013)

"The skills and knowledge I have gained from the MHSc program have truly been invaluable in my journey toward becoming a registered dietitian. The unique coursework has equipped me with strong skills in communication, critical thinking, and knowledge translation which have allowed me to succeed in several practical settings. The continuous support, guidance, and feedback received from MHSc faculty has allowed me to not only grow as an individual and but to feel confident and competent as a young nutrition professional."

Catherine Zammit, MHSc, RD (2015)

"The program helped me to gain confidence in my communication skills (particularly writing and presentations). I am now practicing as an outpatient RD and I feel more comfortable giving group presentations/education sessions thanks to my extensive presentation experience at Toronto Met.
This program helped me to not only improve my communication skills, but also helped me to create some close friendships with truly wonderful people in, or about to be in, dietetics. Its focus on trends and upcoming research helped me to gain the skills necessary to keep up-to-date within a confusing and constantly changing science. The ability to practice writing in a variety of writing formats/styles rather than just academic writing, especially since a large amount of the writing RDs do is for the general public where the academic style writing that is focused on in undergraduate (and many Masters programs) is not often appropriate."

Heather Kelly, MHSc, RD (2014)