You are now in the main content area
Visual Schedule Builder
The Visual Schedule Builder (VSB) is an online self-service tool located in the Student Center in MyServiceHub (opens in new window) . It enables undergraduate students to create their optimal class schedule.
Any classes that you enrol in or drop in VSB will be reflected in your class schedule. Like all other enrolments at Toronto Metropolitan University (TMU), when you enrol in courses using Visual Schedule Builder you will be both academically and financially responsible for the courses. All TMU policies and procedures apply including abiding by the add/drop/withdraw deadline dates in the Significant Dates in the University Calendar.
At this time, only undergraduate classes are available in VSB.
Continuing Education students: You will be able to view your Chang School course enrolments through the VSB. However, changes to these class enrolments must be completed through the Student Center in MyServiceHub.
What You Can Do with the VSB
Filter and search for courses
Drag and drop classes into your schedule
Search around classes you pin as preferred
Block timeslots to accommodate part-time jobs and other personal commitments
Creat multiple variations of schedules to choose from
Select your favourite schedule
Process all class enrolment changes at one time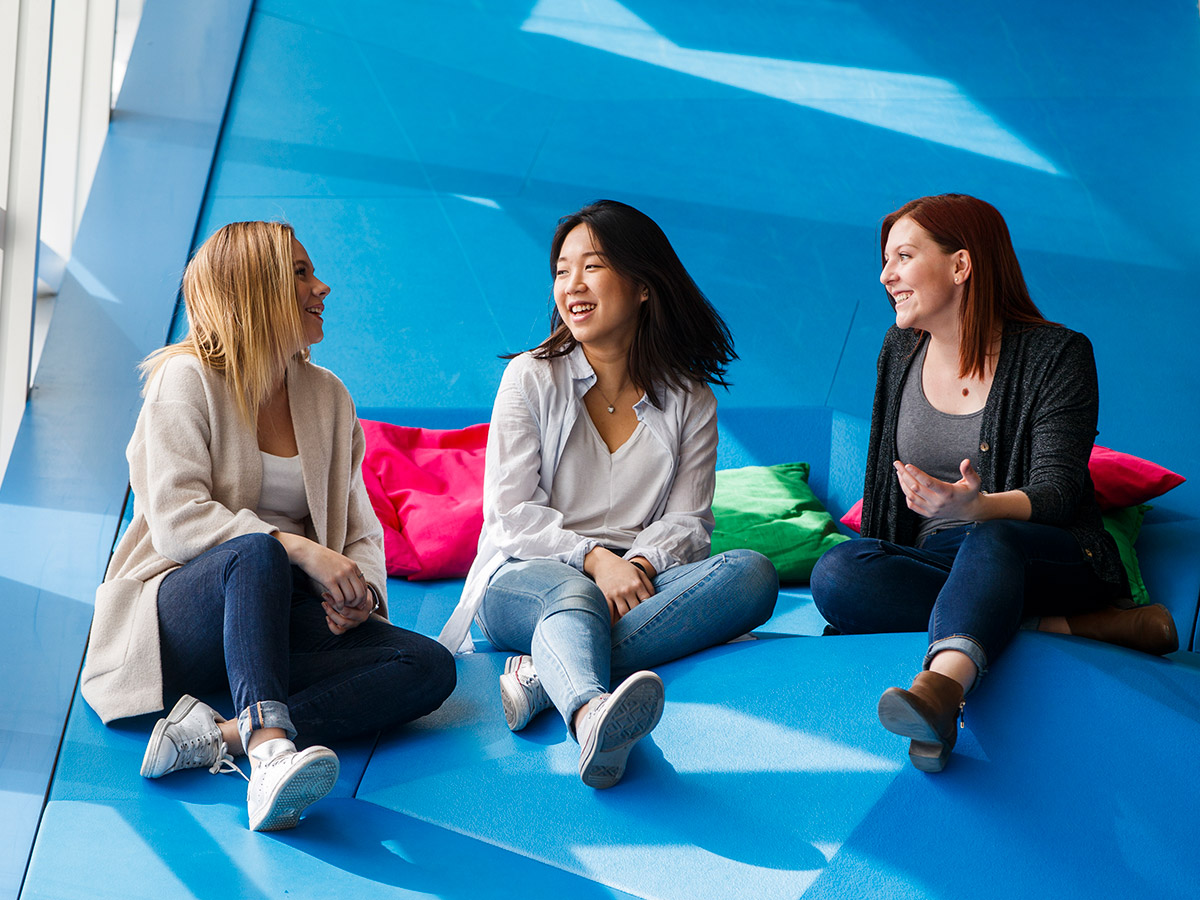 The VSB is a scheduling tool and cannot be used for course intention selections. Course intentions are placeholders used for planning purposes and do not have a scheduled date or time yet.
The Visual Schedule Builder enables you to import courses from your Advisement Report using the Search by My Classes Offered functionality directly into this tool. This is the recommended option to enrol in courses during the enrolment period each term.
You can import courses from your Course Queue directly into VSB and create your schedule. This allows you to create your schedule based on the course requirements for your program of study.
Please note that this feature uses a filtered version of your Advisement Report that shows only courses you have completed and classes that are offered to your program and plan in the term you have selected.
You will still be required to select courses that fulfill the curriculum requirements for your degree.
The university branding in the video tutorials within this page is not current. However, the process to use the VSB remains the same. The videos will be updated at a later date.
On your Student Center, click on the Shopping Cart quick-link.

Note: You can also access the VSB directly from the Student Center in MyServiceHub, below your weekly schedule, or by selecting the Enrol/Drop/Swap quick-link. For this tutorial, we will be using the Shopping Cart route.

Select the Term and Academic Career click then select Continue.

Select My Classes Offered and click Search.

Scroll down to view the courses required for your program that are offered for this term.

Click View All to see all your course options. Choose the course you want to enrol in by clicking the Description field for that course.

The Visual Schedule Builder (VSB) Course Queue box is now visible on this page.

Verify that you meet the prerequisite requirement for the course you wish to add to your schedule and click the Add to Queue button to move the selected course to your Course Queue.

Click the Return to Search by My Classes Offered link to select another course.

Once you have selected and added all the courses and are ready to build your schedule, click the Build Schedule link in the Course Queue box. This will take you to the Visual Schedule Builder tool.

Read the pop-up message and click the Got it green button.

After selecting the Term, click the "IMPORT TO VSB" button to add queued courses to your schedule.


The courses imported from your Course Queue will have been added to your schedule in the VSB. Review the current class schedule.

Optional:

Block off times when not available for classes. Click and drag the time slots to block off time (these time slots will display in dark grey).
To hold a class you want to keep, you can click to 'pin' it down. Now when you sort through, the system will hold that class constant and sort other combinations again.

Search for additional classes: Type in the course code or the class title and click Select.

View the generated results and select your preferred schedule. Using the arrows tab through available schedule options (if applicable) to select your optimal schedule.

When you have your optimal schedule, click Get this Schedule.

Finalize and complete the enrolment transactions (enrol/drop/swap): After reviewing and approving the actions to be taken click Do Actions.

To review the updated schedule, click on Return to 'Select Courses'.

You've successfully created your schedule!

Any classes that you enrol in or drop at this step will be reflected in your class schedule in MyServiceHub.