You are now in the main content area
Robert Ott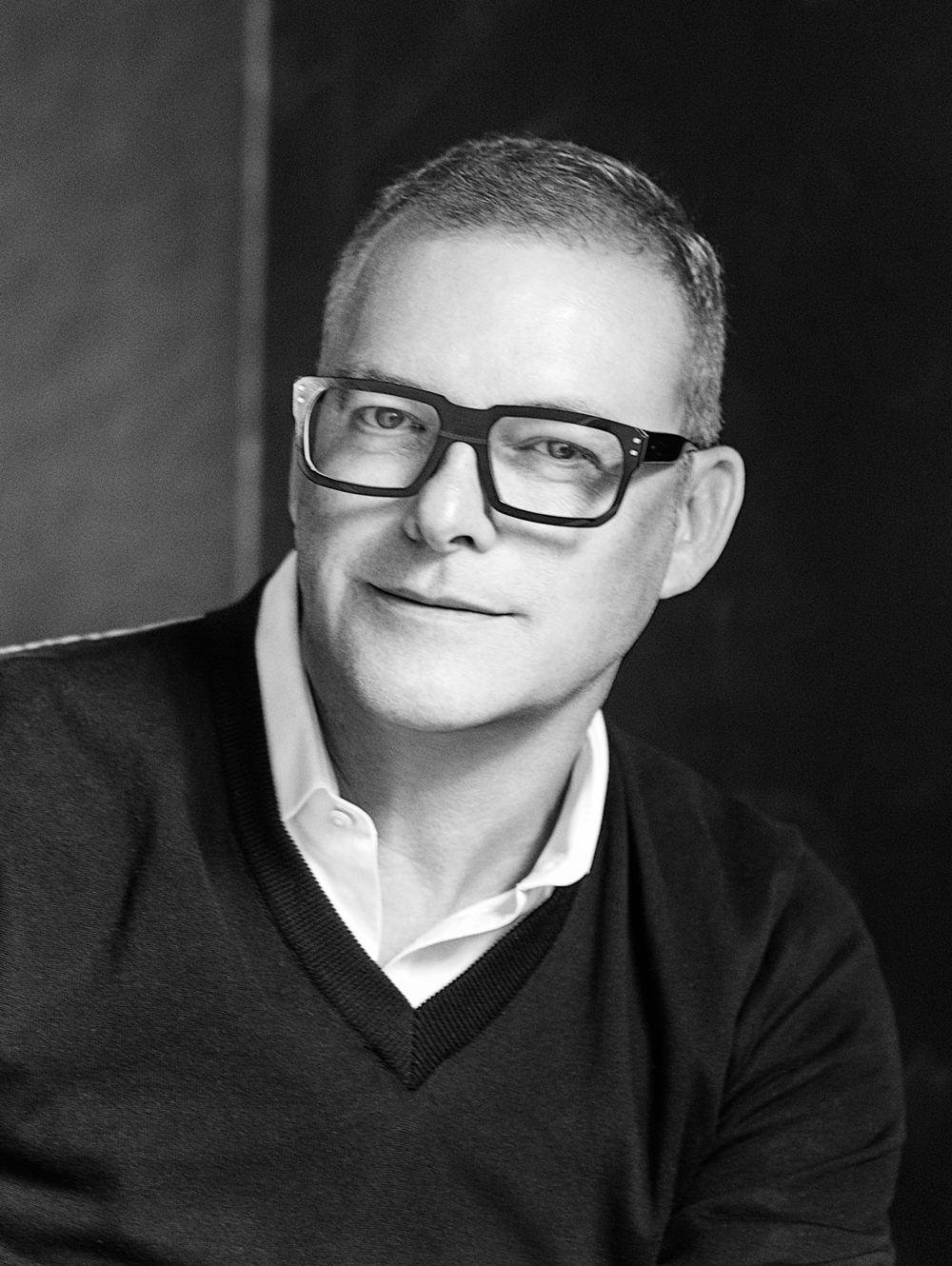 Associate Professor, School of Fashion; Director, The Suzanne Rogers Fashion Institute; Director, The Fashion Zone.
Currently serving as Vice Dean, The Creative School | Cairo
Education
BAA, Fashion Design – Apparel Production Management, Ryerson Polytechnical Institute
MMSC, Management of Technology & Innovation, Toronto Metropolitan University
PhD Candidate, University of Leicester, School of Business
Email: robert.ott@torontomu.ca
Robert Ott is an Associate Professor in the School of Fashion at Toronto Metropolitan University. He was the previous Chair of Fashion from 2008-2018 and currently is Interim Chair, School of Image Arts.
His research focuses on fashion systems, which are mechanisms for the production and consumption of clothing. These systems change continually to adapt to changes in production technologies and consumer tastes and several systems operate at any one time. While the prevailing contemporary fashion system is structured around mass production, its manufacturing techniques are increasingly coming under scrutiny as working conditions and environmental effects are considered exploitative and unsustainable. Furthermore, contemporary fashion systems have largely displaced traditional fashion systems that rely on the handcrafting of one-of-a-kind artefacts. Recently, however, craftsmanship is seemingly enjoying a small but evident resurgence and creating a new fashion system.
Robert is currently in the latter stages of completing a PhD at the University of Leicester, School of Business. In an ethnography of tailors and shoemakers he investigates the notion of craftship to understand what embodied skills, materials, and tools inform contemporary practices of craftsmanship. This study provides a perspective on how the body and materials interrelate, how work is organized, and what factors influence the making of bespoke artefacts.
He is recognized for his extensive senior management experience with women's wear market leader The Jones Group where he held a series of progressively responsible executive roles since he first joined the firm in 1990. Robert was responsible for directing product research, development and production; supporting marketing activities; developing and overseeing an international business model; and re-evaluating the strategic positioning of corporate brands and licences in Canada, including Jones New York, Anne Klein, Lauren Ralph Lauren, and Nine West.
Fashion Systems
Fashion Design - Collection
Craftship
Entrepreneurship
Fashion Promotion
Ott, R. (2018). "The cordwainer's lair: contingency in bespoke shoemaking" in Bell, E., Mangia, G., Taylor, S. and Toraldo, M. (eds) The organization of craft work: identities, meanings, and materiality. Routledge.