You are now in the main content area
Dr. Anika Kozlowski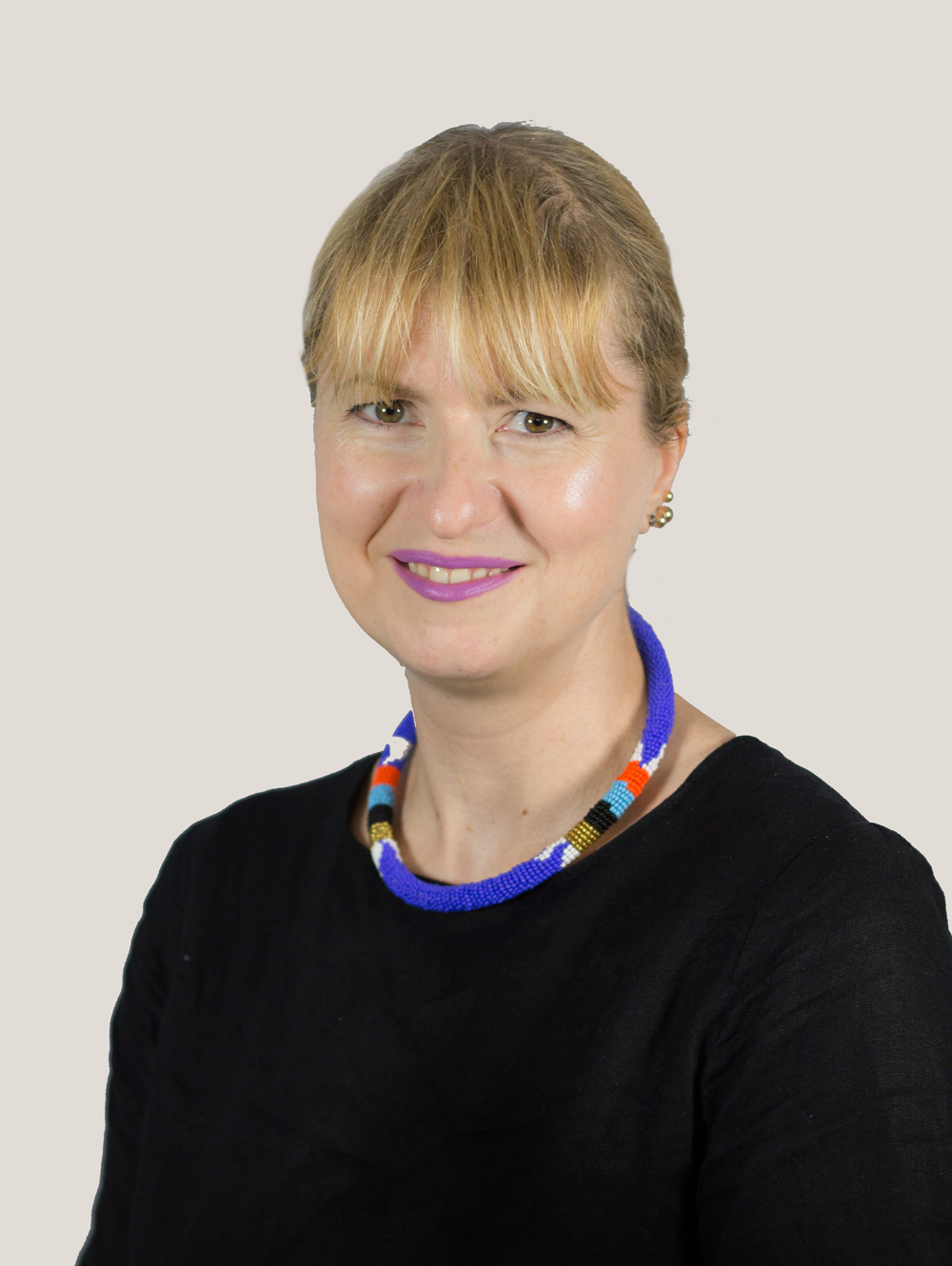 Assistant Professor of Fashion Design, Ethics & Sustainability
Education
Bachelor of Science (Honours) in Microbiology/Psychology, University of Manitoba
Bachelor of Design, Ryerson School of Fashion
Master of Applied Science, Toronto Metropolitan University

PhD Environmental Sciences, Toronto Metropolitan University
Email: a2kozlow@torontomu.ca
Designer, consultant and academic, Anika earned a PhD. in Environmental Sciences where she specialized in systems thinking and sustainable fashion. Anika's research interests include investigating the sustainable design practices of micro and small sized fashion design entrepreneurs as a driver for sustainable prosperity. As a result, she has created the (re)design sustainable fashion design tool. Anika's current research interests explore the role and application of bio-design within sustainable fashion. The goal is to augment the relationship between fashion design, nature and science where living organisms form an integral aspect of the design process. Anika enjoys sitting at the edge creating future scenarios for a sustainable fashion system, reimaging the relationship between wearer, clothing, environment and society.
Sustainable fashion and ethics
Sustainable business models & SMEs
Design thinking
Sustainable design, processes, practices and tools
Systems thinking
Synthetic biology
Fashion futures-new materials, business models and processes
Peer-Reviewed Journal Articles
Kozlowski, A., Bardecki, M., & Searcy, C. (2019). Tools for sustainable fashion design: An analysis of their fitness for purpose. Sustainability, 11(13), 3581.
Kozlowski, A., Searcy, C. & Bardecki, M. (2018). The reDesign Canvas: Fashion design as a tool for sustainability. Journal of Cleaner Production, 183, 194-207.
Kozlowski, A., Searcy, C. & Bardecki, M. (2015). Corporate sustainability reporting in the apparel industry. International Journal of Productivity and Performance Management, 64(3), 377-397.
Kozlowski, A., Bardecki, M. & Searcy, C. (2012). Environmental impacts in the fashion industry: A lifecycle and stakeholder framework. Journal of Corporate Citizenship, 2012(45), 16-36.
Wrobel, C., & Kozlowski, A. (2011). International Tourists' Willingness-to-pay for Entry to the Annapurna Conservation Area, Nepal. Himalayan Journal of Development and Democracy, 6(1), 97-109.
Book Chapters
Kozlowski, A., Bardecki, M., & Searcy, C. (2016). Innovation for a sustainable fashion industry: A design focused approach toward the development of new business models. In S.S. Muthu & M.A. Gardetti (Eds.), Green Fashion (pp.151-170). Singapore: Springer.
Kozlowski, A., Bardecki, M., & Searcy, C. (2014). Sustainability Driven Innovation and Fashion Design. In K. Niinimaki (Ed.), Sustainable Fashion: New Approaches (pp.134-145). Helsinki: Aalto University.
Bardecki, M. and Kozlowski, A. (2011). Green Fashion in K.Wehr, (Ed.). Green Culture: An A-to-Z Guide. Thousand Oaks, CA: Sage, 163-165.
Other Publications
Websites, TV and publications include but not limited to:
The Conversation, The Fashion Law, ELLE (Canada), Greatest, Teen Vogue, Vice ID, CNN, Glossy, The Walrus, The Toronto Star, The National Post, CTV Your Morning and The Globe and Mail
Exhibitions
Dead White Man's Clothes (2019), HQ Toronto Metropolitan University
Conference Activity & Participation
2016 WEAR CONFERENCE: Toronto, ON
Presenter - reDesign Canvas: A designer's approach for a responsible fashion system
2014 DMI ACADEMIC DESIGN MANAGEMENT CONFERENCE: London, UK
Presenter - Sustainable fashion: A re-conceptualization of the role of fashion design
2014 PMA CONFERENCE: Copenhagen, Denmark
Presenter - Dr. Cory Searcy, co-author, presented in my place - Corporate sustainability reports in the apparel industry: An analysis of reported indicators
2013 SUSTAINBLE & INNOVATIVE FASHION SEMINAR: AALTO University, Helsinki, Finland
Invited Presenter - Innovation for a Sustainable Fashion Industry: A Design Focused Approach
2013 INTERNATIONAL RESEARCHER WORKSHOP ON SUSTAINABLE FASHION: Copenhagen Business School
Invited Presenter - Sustainable innovation in the fashion industry: A design focused approach towards the development of new business models
Panels

2019 World Ethical Apparel Roundtable (WEAR): Toronto, Canada
2017 Ecosession: Textile, Waste: Toronto, Canada (postponed)
2016 World Ethical Apparel Roundtable (WEAR): Toronto, Canada