You are now in the main content area
Reuse and Repurposing

Reusing or repurposing items plays a critical role in waste reduction and our goal to cultivate a zero-waste culture. Finding a second life for products reduces our reliance on virgin materials and the energy required for extraction, fabrication, transportation and even recycling. As consumers we have a responsibility to ensure that we oversee our resources conscientiously and that we manage the life cycles of all the materials that we procure and use.
Resource recovery at TMU — We can reuse it!
Toronto Metropolitan University is focused on operating an efficient campus that prioritizes reuse and minimizes the amount of waste we produce. As part of Toronto Metropolitan University's waste reduction goals, several initiatives have been launched to help divert materials from waste streams, disrupt throwaway culture and reintroduce unwanted items into service through reuse or repurposing.
For items that cannot be reused or repurposed, please use our recycling and compost streams across campus. You can find out more about our Waste and Recycling programs.
The Hierarchy of the Five Rs of Waste Diversion
Despite the phrase's popularity, the negative impacts of waste have reached a critical tipping point and a new hierarchy of waste management was introduced to encourage us all — both individually and institutionally — to rethink their roles and responsibilities in waste production and waste diversion.
We now have Five Rs that are often presented in an upside down triangle from most effective to least effective.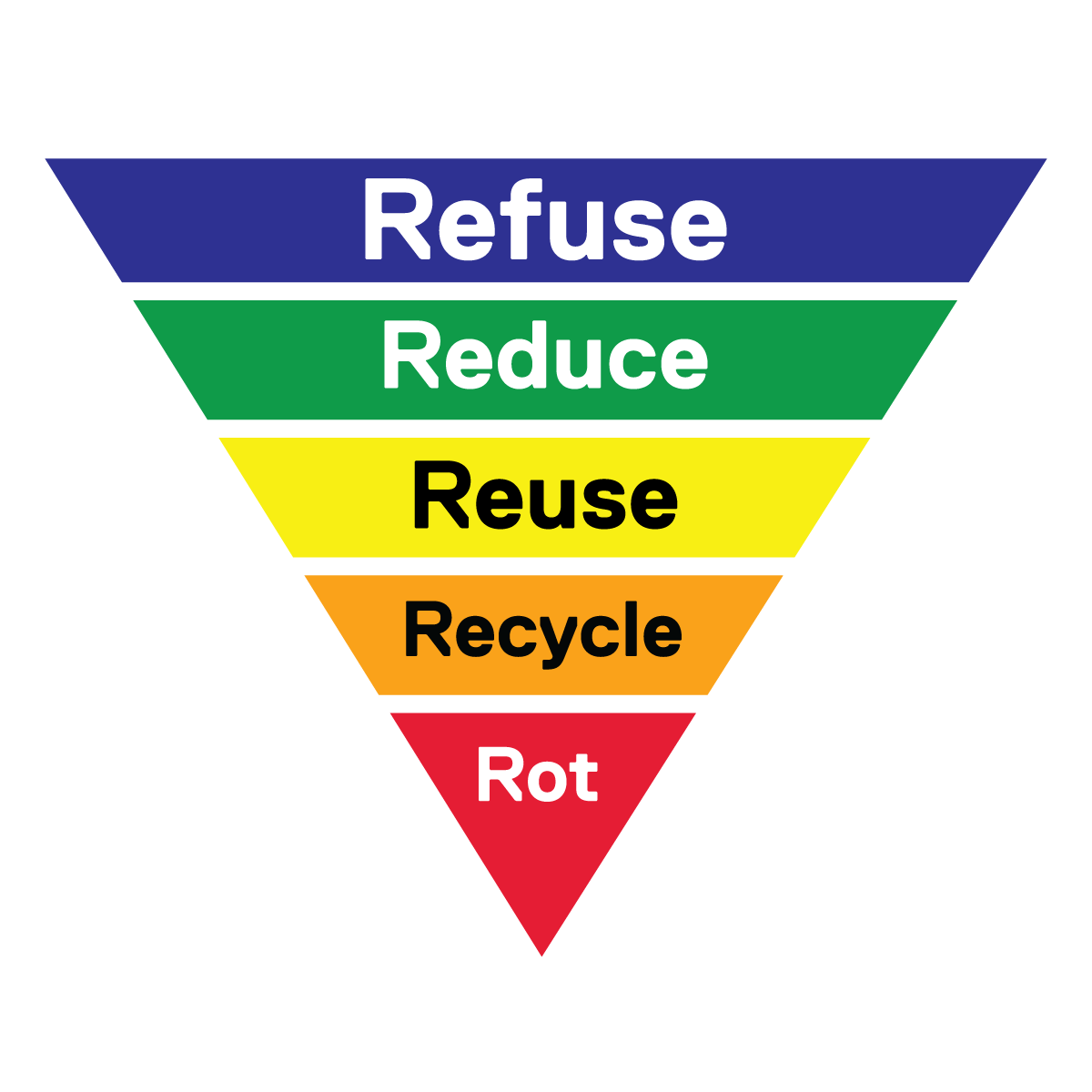 Questions or concerns?

If you have any questions, concerns or suggestions, please contact Sharmilla Raj, sustainability engagement lead, at sustainability@torontomu.ca.