Ryerson's Sustainability Office Releases New Sustainability Progress Report with new STARS Rating
September 15, 2021
The Sustainability Office has released a new Sustainability Progress Report, highlighting sustainability projects, programs and initiatives in a number of areas (academics, operations and engagement) to capture the important work and ongoing efforts led by various groups at the institution. It provides a transparent view of Ryerson's annual greenhouse gas emissions and waste diversion trends along with the actions recently taken to make advancements in these areas. The report also points to a select number of key achievements, programs and initiatives that have taken place since the release of the Sustainability Office's last progress report in 2017.
Notable highlights from the report include:
'Championing sustainability' was included as one of the five values in Ryerson's new Strategic Vision, deepening our institutional commitment to sustainability. This vision, endorsed by Ryerson leadership, will guide the university for the next 10 years.
Opening of two state-of-the-art Leadership in Energy and Environmental Design (LEED) targeting buildings: DCC (LEED Gold) and CUI (LEED Silver).
Transitioning the campus from a 3-stream system (waste to landfill, bottles and cans, and paper) to include a fourth stream - organics, installing over 400 new bins with the goal of improving our campus waste diversion rate.
Another noteworthy achievement was the submission of Ryerson's first Sustainability Tracking, Assessment, and Rating System (STARS) report. Developed by the Association for the Advancement of Sustainability in Higher Education (AASHE), STARS, external link is a self-reporting framework used to measure campus sustainability performance. With over 900 participants in 40 countries, it is one of the most widely recognized frameworks in the world for publicly reporting on campus sustainability.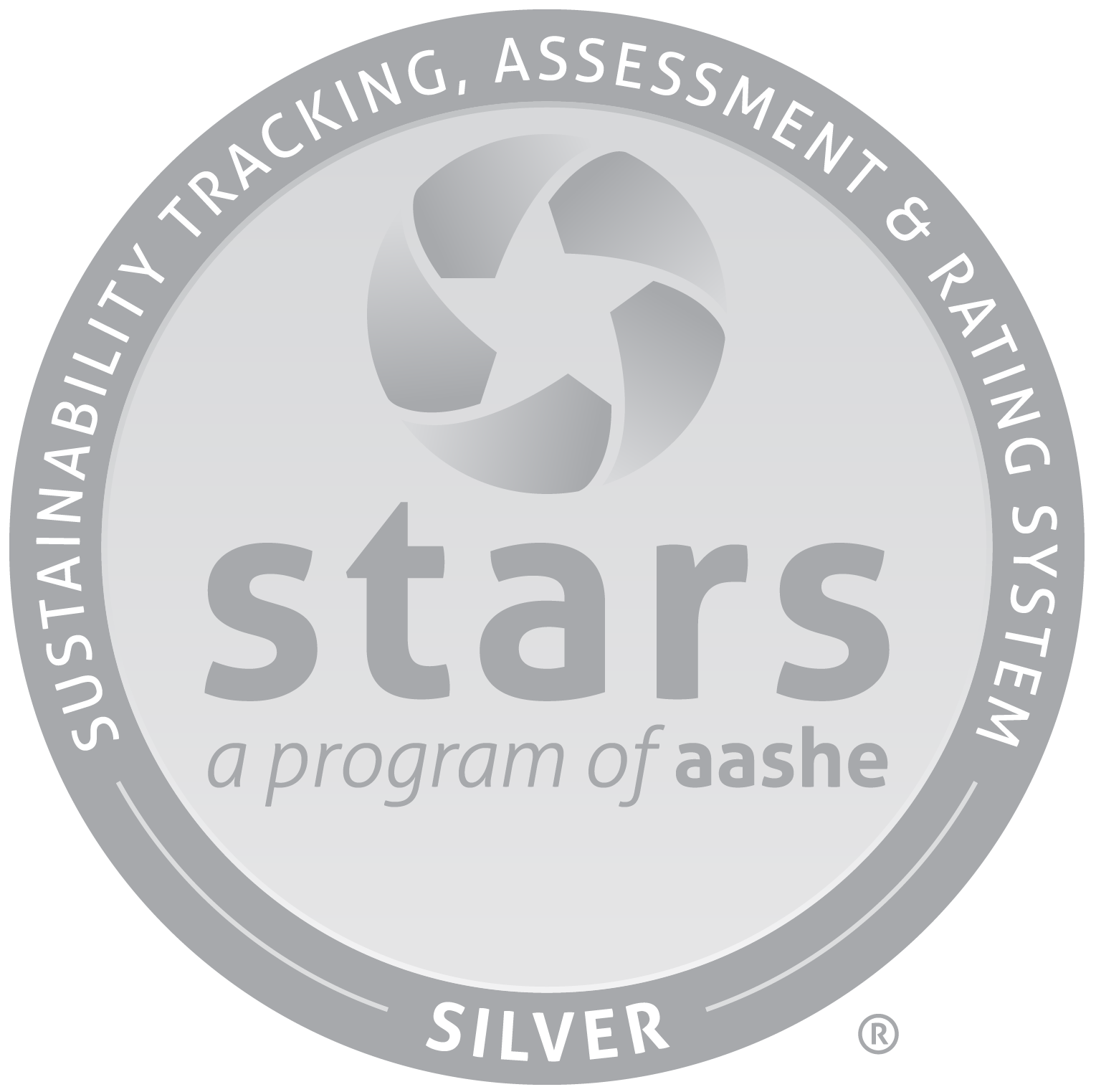 The report requires participants to submit comprehensive documentation and data across five key areas:
Academics (curriculum and research)
Engagement (campus and public engagement),
Operations (air and climate, buildings, energy, food and dining, grounds, purchasing, transportation, waste and water),
Planning and administration (coordination and planning, diversity and affordability, investment and finance, well-being and work); and
Innovation and leadership.
Ryerson received a silver rating for its sustainability performance and will be using the STARS report as a benchmark to measure future sustainability efforts and progress. The Sustainability Progress Report along with the results from the STARS report will serve as a foundation for Ryerson's sustainability planning and development efforts including the development of Ryerson's first Sustainability Action Plan, which is currently underway.
Check out the Sustainability Progress Report. For more information about Ryerson's STARS submission, the full report is available on the STARS website, external link.
Questions?
If you have any questions about the Sustainability Progress Report or Ryerson's STARS submission please contact the Sustainability Office at sustainability@ryerson.ca.