New field research begins with a Global Exchange Fellowship at University of California San Diego
Q&A with Craig Damian Smith
March 29, 2022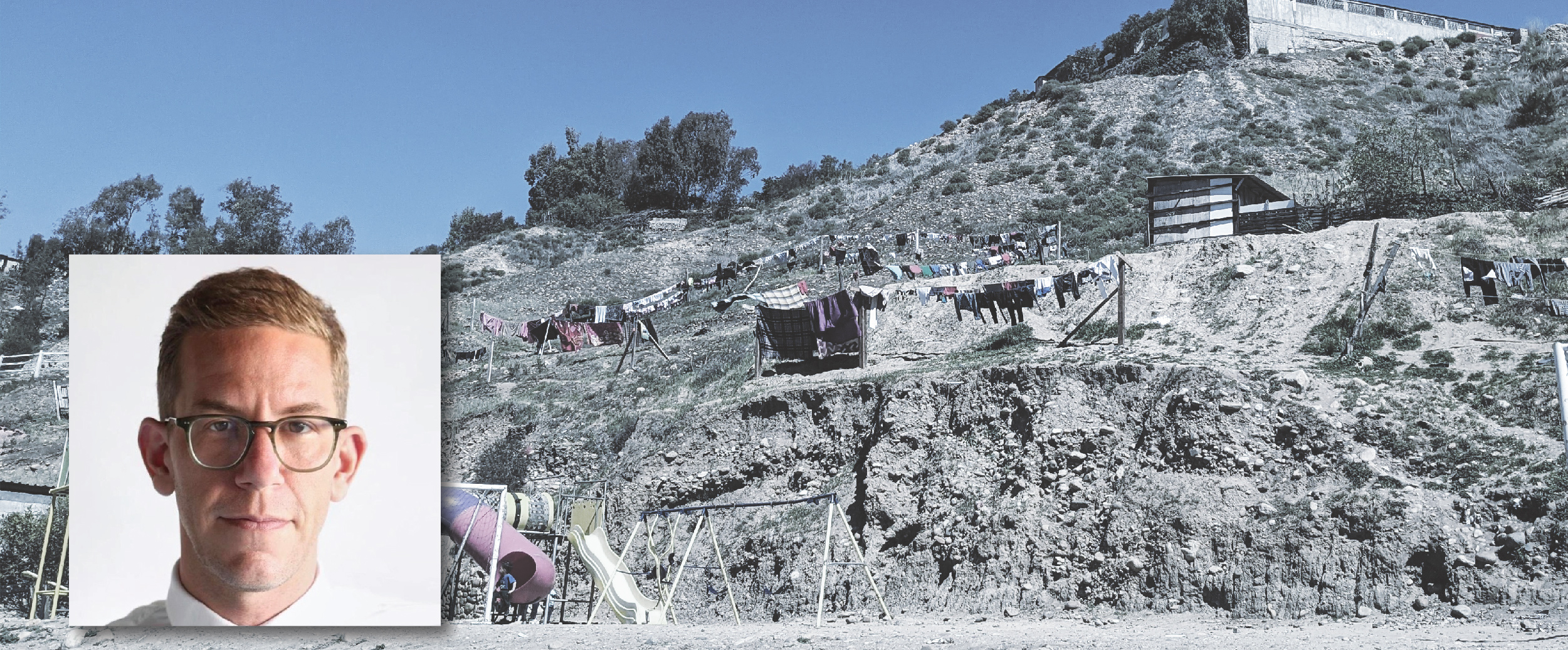 Senior researcher Craig Damian Smith became CERC Migration's first Global Exchange Fellow and used his time to prepare for his upcoming field research in Tijuana, Mexico, and learn more about the context on the ground from colleagues at the Center for Comparative Immigration Studies (CCIS), University of California San Diego (UCSD) and at El Colegio de la Frontera Norte (Colef), Tijuana, Mexico.
Why were you interested in visiting the Center for Comparative Immigration Studies?
David Fitzgerald, the head of the CCIS, is a leading scholar on externalized migration controls. Externalized controls are ways in which wealthy, liberal, democratic Western states use policy mechanisms to keep irregular migrants and asylum seekers away from their borders. It is a strong vein of the research at CCIS and one of the main reasons why I was interested in going there.
How did your visit to the CCIS support your research?

My new research project is on extra-continental migration to the Western hemisphere, particularly the motivations that drive migrants to take extraordinary, often perilous journeys, and how their decisions are structured and influenced by state visa, asylum and border policies. I'm currently setting up a field study to understand more about the circumstances facing the many asylum seekers trapped at the Tijuana/San Diego border, one of the busiest border crossings in the world. Thousands of asylum seekers have traveled there from great distances – as far as Africa, the Middle East, South Asia – on the hope that they will be able to continue on to the U.S. and Canada.
With their close proximity to Mexico, CCIS has had decades of collaborative research projects in the area. They have a strong connection with our research partner in Tijuana, El Colegio de la Frontera Norte (Colef) and other Mexican universities. While at CCIS, I was able to test the ideas behind my "Global Regimes of Closure" data set project and learn more about working in the field at this particular border. Interestingly, UCSD has been helping to fund the construction of some of the large shelters there, and has been conducting research around public health and migration with colleagues from Colef for some years. The connections between both research groups will be very important as my project goes forward.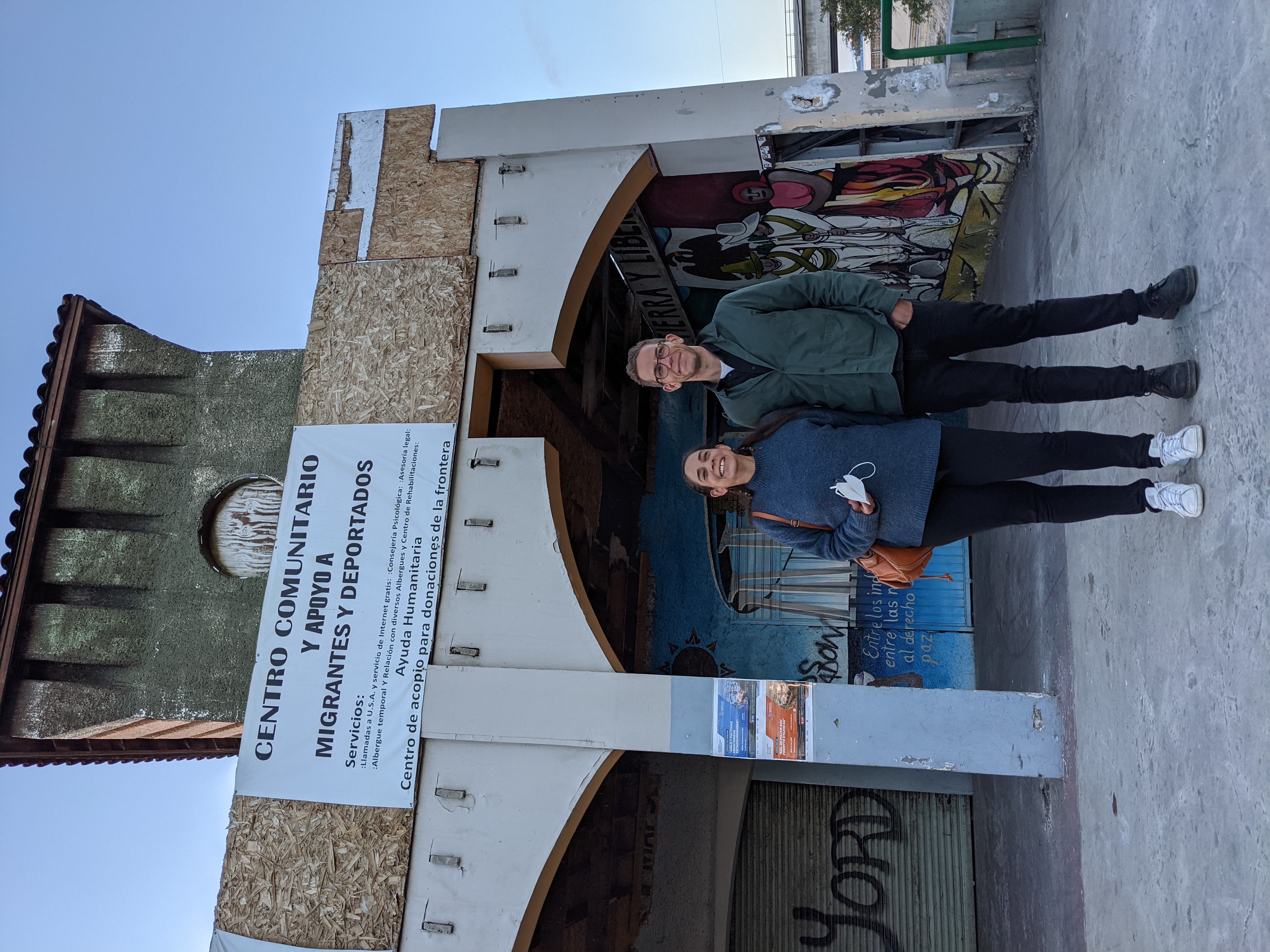 Why would asylum seekers travel to Mexico from such far distances with such low potential to make it into the U.S. or Canada?
The new project builds on the research I did with asylum seekers entering Canada at Roxham Road (an unauthorized border point between Quebec and New York). In that work, we found that asylum seekers flew into the U.S. from places in Africa, the Middle East and South Asia to arrive in Canada. Many also flew to Latin America before making their way north to Canada. But the route was shut by the Trump administration's border and asylum policies and the onset of the pandemic. Faced with few legal channels for migration, people living in difficult conditions will undertake very long, expensive and dangerous intercontinental journeys.
The goal of this research project is to really understand people's decision-making: how they understood their range of choices and how their decisions may have been catalyzed by new irregular route options in the face of frustrated chances.
With Title 42, the U.S.'s public health measure to ostensibly protect the domestic population during the pandemic, the U.S. was able to turn back asylum seekers and avoid its obligation to offer protection. This has dramatically increased the number of people trapped at the Mexican border.
This new project will study those intercontinental migrants at the Tijuana border and I hope to extend the field sites to include Tapachula, near the Mexican/Guatemalan border where routes inside Mexico diverge.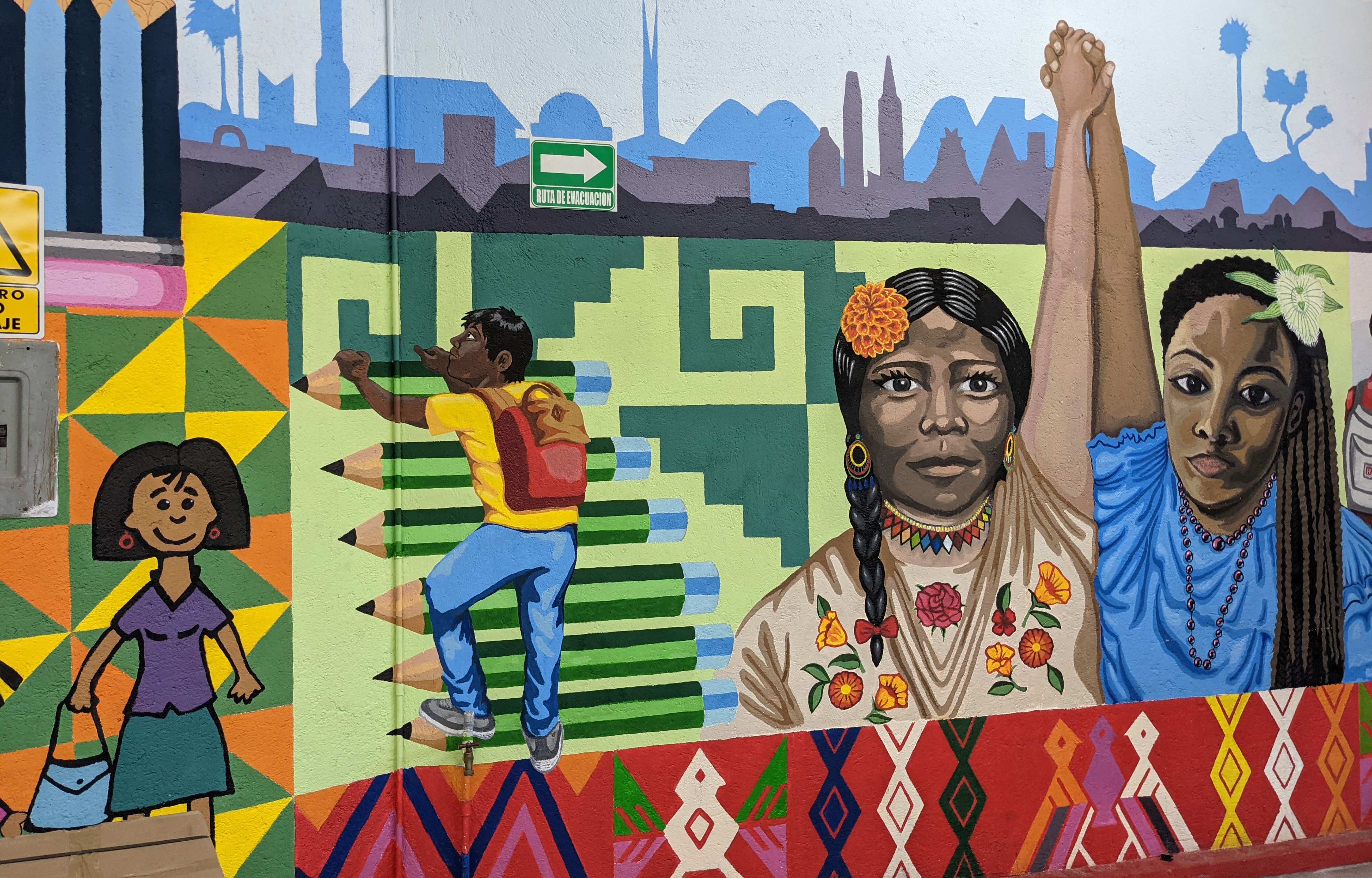 Your research project also includes plans to build the Global Regimes of Closure Dataset. How does the dataset connect to the qualitative work you are doing in Tijuana?
There's a long-standing hypothesis, and a lot of very strong qualitative evidence, that limited access to safe and legal mobility pathways through visas or asylum contributes to irregular migration and that people are often responding to truncated choices. The dataset is designed to pull together longitudinal global data on bilateral visa application and success rates, and asylum trends and border apprehensions, among other data, to look at relationships between relative openness or closure and the destination choices for irregular migrants.
But numbers at the global scale can't tell the story about how people make decisions, their aspirations, or their experience in transit. The qualitative work on the ground in Tijuana is crucial for understanding how those big trends play out in people's lives. Conversely, the qualitative evidence we hope to generate with field surveys can tell compelling stories about the global level, which is why a mixed methods approach to this project is important.
Why was it important for you to have Colef as a partner to do this work?
The colleagues in Tijuana are very enmeshed in the shelter system and all the communities of migrants. It takes years to develop relationships of trust, which is indispensable for not only gaining access, but making sure research can help the situation of the people participating in it.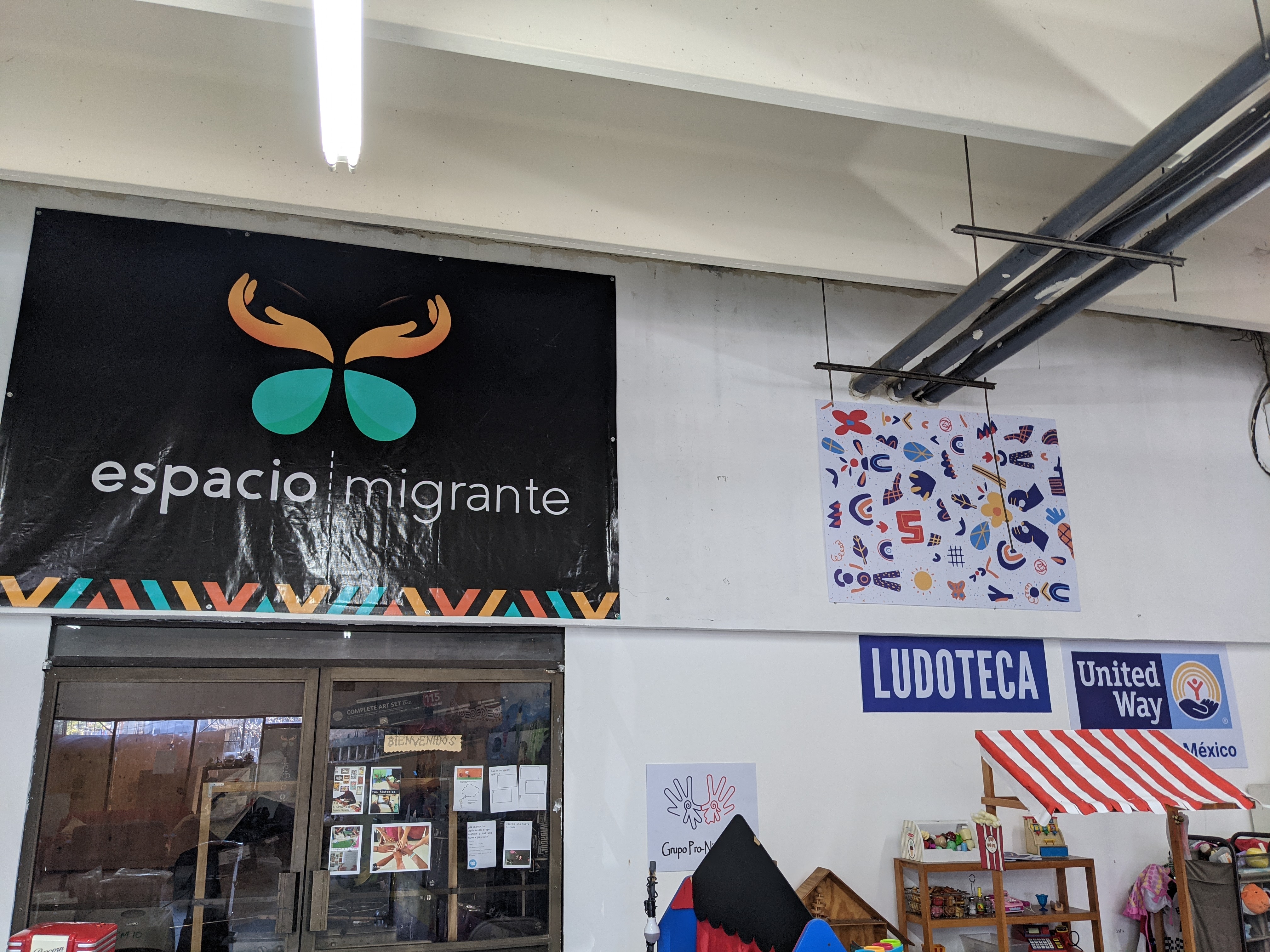 What do you hope Canadian policy-makers will take away from this work?

I think there is a long-standing disconnect between Canada's welcoming rhetoric and response to crises, like what we're seeing in Ukraine now, and the way that the government uses visa policies to keep many would-be immigrants out and prevents very vulnerable people from safely accessing asylum. While Canada has many genuine humanitarian policies and initiatives underway, it is also actively collaborating with the U.S. and other rich countries to contain migrants in Mexico. Both the impacts of our visa policies and collaboration on externalization are very real and observable in the data.
Canada is a signatory and was one of the champions of the Global Compact for Migration, which is framed around facilitating safe and legal mobility, as well as the Global Compact on Refugees, which is supposed to enhance responsibility sharing for displaced people, especially between like wealthy liberal states. Yet, Canada ignores Latin America.
My intention with this new research, as well as my past projects, is to situate Canada in the context of global migration governance, and show how our policies push the responsibility for hosting refugees and migrants to less-capable states like Mexico.
After your time at CCIS, you crossed over to Mexico for some preparatory meetings. Can you share what kind of conditions you found there?
Immediately across the border, there are informal camps and shelters housing migrants from around the world who were trying to head north, and Mexicans who've been displaced internally by violence, and emergency legal services for people who have been deported from the U.S. The migrant camps and shelters can hold from dozens to a couple thousand people. Like in Canada, many are run by faith-based organizations. They're often quite overcrowded.
One particular moment stands out from when I was visiting a shelter in Tijuana. It was close to the centre of the city, but in a neighbourhood with deep canyons. Large living spaces had developed around a church. It was not at all temporary, with maybe 15,000 people living there. We spent a while talking to the pastor who runs the place, and, every kid who came by would run up to him, beaming, and hug him. It was an important reminder that these kinds of spaces are often defined by community and solidarity.
This interview has been edited and condensed for clarity and length.