You are now in the main content area
i am Lesson Plans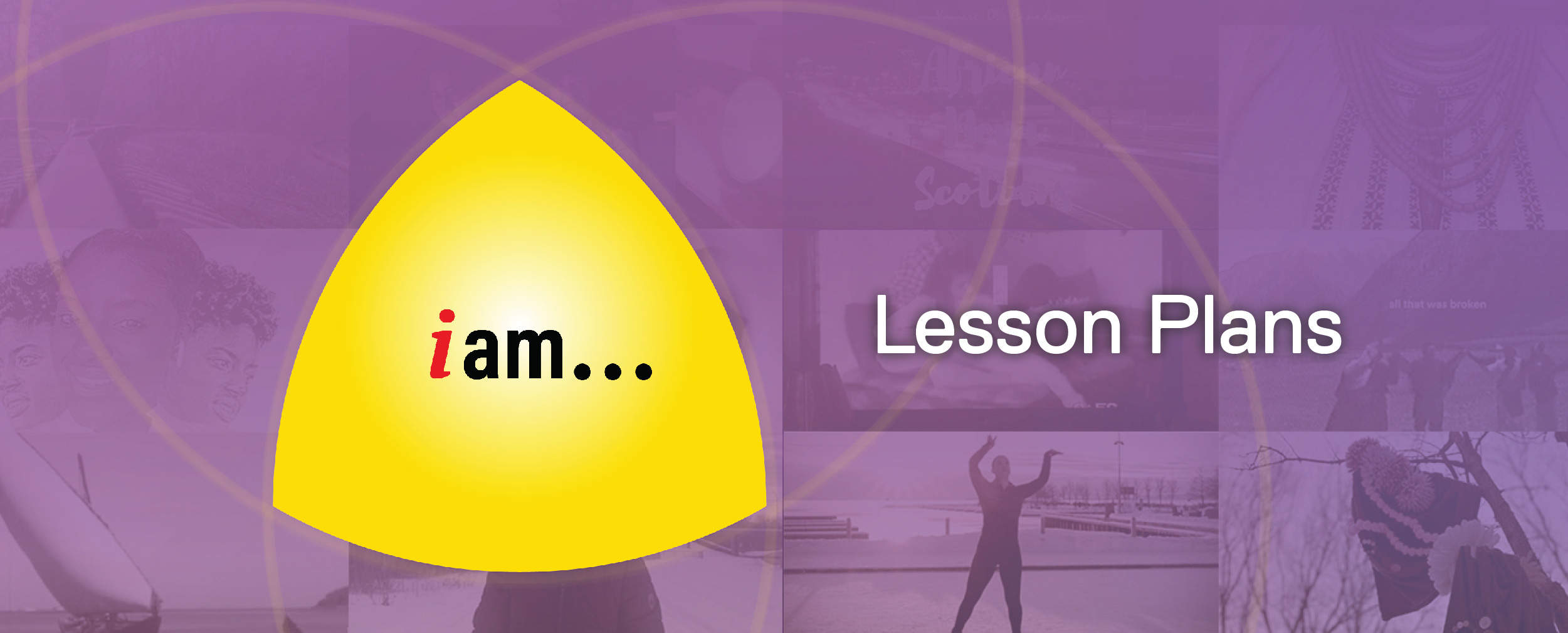 CERC Migration presents a tool kit for teachers to help them support students of grades 9 to 12 in learning about identity and belonging or not belonging. This guide is designed to help teachers, administrators, students and communities explore the themes and concepts of the 28 short films presented in the i am… project. The films weave together a tapestry of identity and belonging in Canada today and provide transformative teaching possibilities for teachers.
The aim of this guide is to help teachers and other users challenge systems of inequity and exclusion, and foster a sense of equity and inclusion in their classroom that works toward affirming every student's sense of well-being and belonging. This guide will:
Support teachers, administrators and students
Challenge systems of inequity and exclusion
Foster a sense of inclusion, well-being and belonging
The i am… educational tool kit has been presented at professional development workshops for teachers at the Peel District School Board ESL/ELL Secondary Conference, the Council of Ontario Directors of Education (CODE), and has been recognized by the Ontario Secondary School Teachers' Federation (OSSFT) Resources Workgroup for its pedagogical value. A recorded workshop is also available to all Ontario educators as a digital e-course under Supporting English Language Learners (external link) inside the Ministry of Education's e-Community Ontario learning portal.
About i am...
i am… is a Digital Storytelling Research Project of the Canada Excellence Research Chair in Migration and Integration program at the Toronto Metropolitan University, and is led by the program Chair Anna Triandafyllidou and Gemini award-winning filmmaker and scholar Cyrus Sundar Singh. The project was created to explore our individual and collective sense of identity and belonging within Canada.
In the fall of 2020, i am… invited 28 graduate students from across the country to produce a short film about their lived experiences and asked them to address three questions: How do you see yourself? How are you seen by others? How do you wish to be seen? The project resulted in 28 personal narratives that provide a glimpse into the complexities of navigating intolerance, exclusion and racism as citizens and newcomers. The collection of completed films comes at a time when we urgently need to better understand identity and belonging in the context of pandemic vulnerabilities, bigotry, anti-Black racism and anti-Indigenous racism in Canada (and internationally.)