Dr. Umberto Berardi Named Member of the Royal Society of Canada's College of New Scholars, Artists and Scientists
September 18, 2023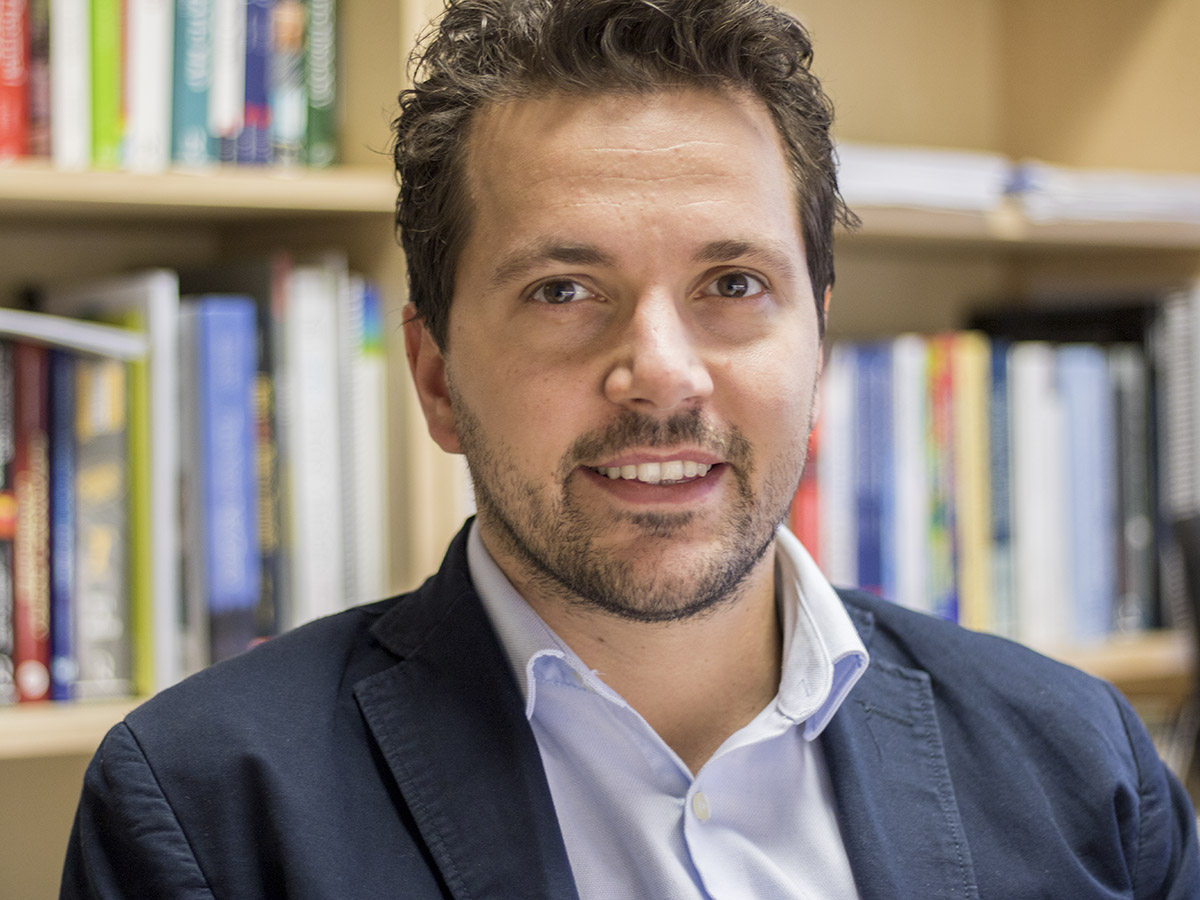 The Department of Architectural Science is proud to announce that Dr. Umberto Berardi has been appointed as a Member of the Royal Society of Canada's (RSC) College of New Scholars, Artists and Scientists. He shares this honour with a list of distinguished Canadian leaders for the 2023 cohort.
Criteria for membership to the RSC's College of New Scholars, Artists and Scientists are those " who at an early stage in their career, have demonstrated a high level of achievement. The criteria for election is excellence." Members of the RSC's College hold a seven-year membership to the institution and provide guidance and mentorship to the College and its associates.
Professor Umberto Berardi is a celebrated research scholar. Currently, he holds the position as the Canada Research Chair in Building Science, is involved in an editorial capacity on several journals, and has most recently been awarded the Most Cited Award at the 17th Conference on Sustainable Development of Energy, Water and Environment Systems, and the Young Investigator Award by the Buildings MDPI (Multidisciplinary Digital Publishing Institute) journal. His research can be found in dozens of publications domestically and internationally. He also oversees the Building efficiency: Testing, Operation, and Performance (BeTOP) test cell and its innovative research at the Department of Architectural Science.
Discussing his involvement as the Canada Research Chair in Building Science, Dr. Berardi noted that his position has allowed him to pursue research at an exceptional rate. With the support of programs such as the Canada Research Chair program, Dr. Berardi says that he has been able conduct more research with his team of postdoctoral students, allowing a greater output, "both in terms of quantity and quality of research."
Dr. Berardi's current research looks at new materials for energy saving applications, in turn developing superior insulation for buildings. In the past few years, he has studied coatings and paints which can reflect solar radiation to cool buildings. Most recently, this study has also included the study of coatings for glass and its properties.
With Dr. Berardi's continued commitment to innovative research in the fields of energy efficiency and sustainability, we are excited to see what the future holds for him as a new Member of the RSC.
The RSC will be celebrating and welcoming the 2023 Members on Thursday, November 16, 2023 in Waterloo, Ontario. More information can be found on their website (external link) .
Read the University's announcement about TMU professors appointed to the Royal Society of Canada.