You are now in the main content area
Updates on the Winter 2022 Term
Date

March 18, 2022

Time

All Day
This information is based on the current situation and is subject to change.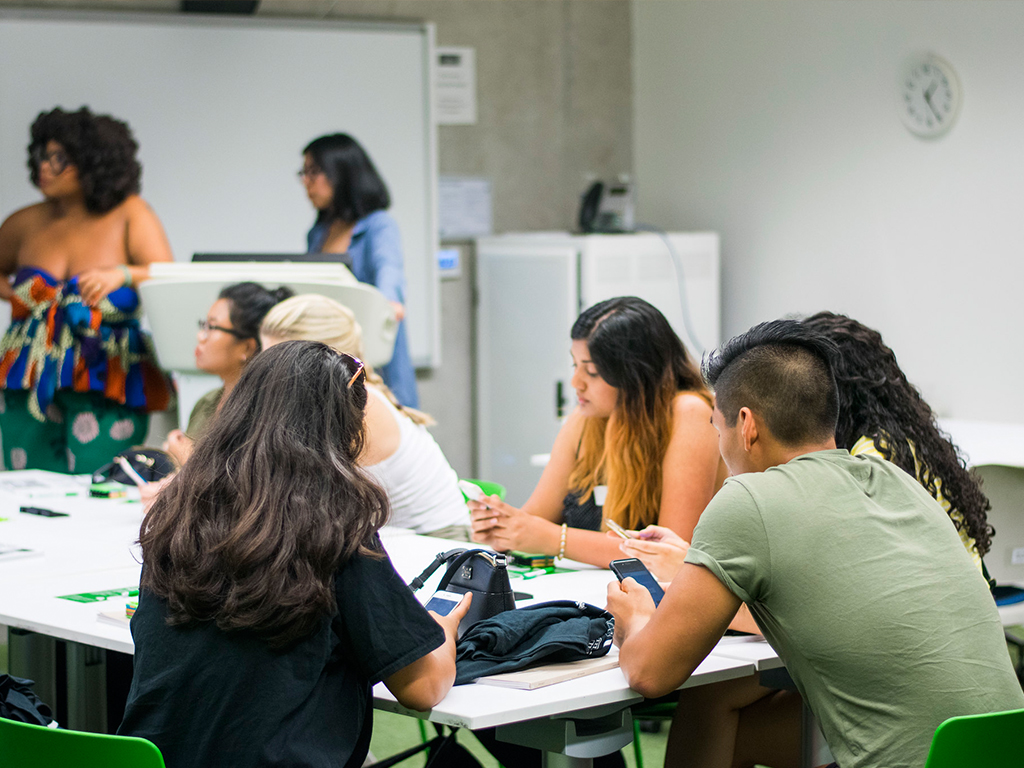 Anyone coming to the Architecture Building at 325 Church Street, or any Toronto Met building must meet the requirements of Toronto Met's vaccine policy and must complete the mandatory daily health screening whenever they enter the campus using the RyersonSafe App or web site.
Update: March 18th, 2022
Now that we have been on campus for a few weeks and we are all re-learning how to behave appropriately amongst others I wanted to remind all in the DAS community of a few things:
In DAS we are committed to fostering an atmosphere of civility and mutual respect, free of discrimination and harassment and one in which all individuals are treated with understanding and dignity. Please remember these principles in all our interactions with others whether in class, large or small groups, or in individual interactions. Students should be aware of the student code of conduct.
Creating and maintaining a civil culture and environment is a shared responsibility of all members of the DAS community. The current world situation creates stress particularly for those from Easten Europe. We all have a responsibility to behave in an appropriate manner that allows all our community to feel welcome despite any political or other differences.
The COVID situation is evolving and recent changes in provincial policy have reduced certain restrictions in society. Nevertheless, we have had several instances of Covid infection in the DAS community and so we all need to remain vigilant. Toronto Met COVID policies remain in place and we are all expected to continue to adhere to the mask and vaccine mandate - wear a mask, maintain physical distancing as far as possible, etc. at least for the remainder of the winter term.
If you have any doubts about being exposed to Covid or have any symptoms, please take a self-test to check before coming to campus.
All of us are still required to complete Toronto Met's Self-Declaration form

(external link)

or RyersonSafe app every time we come to campus.
Anyone who believes they have Covid-19 is obliged to advise the University following this link and complete the COVID 19 Declaration Form.
Please abide by the guidelines about using studios and other spaces in the Architecture building as set out on return to campus. In particular ARC200A is a dedicated eating space and not a general study space. Please limit your stay to 30 mins to allow others to use the space safely. ARC206 is now available as a study space at times when it is not booked for reviews, etc.
Most BArchSc classes will be held on campus after reading week (any classes remaining online will be indicated on MyServiceHub). Below are some policies and guidelines for safe behaviour during the remainder of the winter term so that we minimise the risk to all.

Studio
Studio spaces have been organised to maximise the opportunities for maintaining physical distancing. Studio instructors will provide details of how the spaces will be organised. Additional large computer screens will be available for individual and small group consultations.
Graduate students will have 24/7 access to the building and to their dedicated studio spaces. Graduate studios and classes will be on campus (any classes remaining online will be indicated on MyServiceHub).
Undergraduate students will have access to the building from 8am to 8pm, after which students are expected to leave. Studio spaces will be available for use as follows:
| | |
| --- | --- |
| Monday | 1st and 2nd year students only |
| Tuesday | 3rd and 4th year students only |
| Wednesday | Students can use their studio spaces but must ensure physical distancing and capacity limits are maintained. |
| Thursday | 1st and 2nd year students only |
| Friday | 3rd and 4th year students only |
| Saturday/Sunday | All |
Each area of the undergraduate studio spaces will be shared by two different year groups. Each student will be allocated a dedicated desk, and the adjacent desk will be allocated to a student from another year who should not use it during your studio time. (Each desk will have a sign indicating the year and a space for your section number)
Food
Students are asked not to eat in the studio. If you need to eat while on campus please consider going outside when the weather permits, or using the designated eating areas on campus. Otherwise ARC200A in the Architecture building has been designated as an eating area and will have additional air filtration equipment. Capacity limits must be maintained and students are asked to leave as soon as they finish eating.
If you need to drink while in studio spaces please minimise mask removal.
I would like to reiterate that we are following both federal and provincial governments' and Public Health Office recommendations and guidelines. These decisions have been made to minimise the risk to health and safety of our students and the broader community, while maintaining rigorous teaching and learning standards, as well as exploring new approaches that will enhance both.
Students should continue monitoring their Toronto Met email for ongoing updates.
Dr. Mark Gorgolewski
Chair, Department of Architectural Science