Letter from DAS Chair, Dr. Mark Gorgolewski
September 25, 2020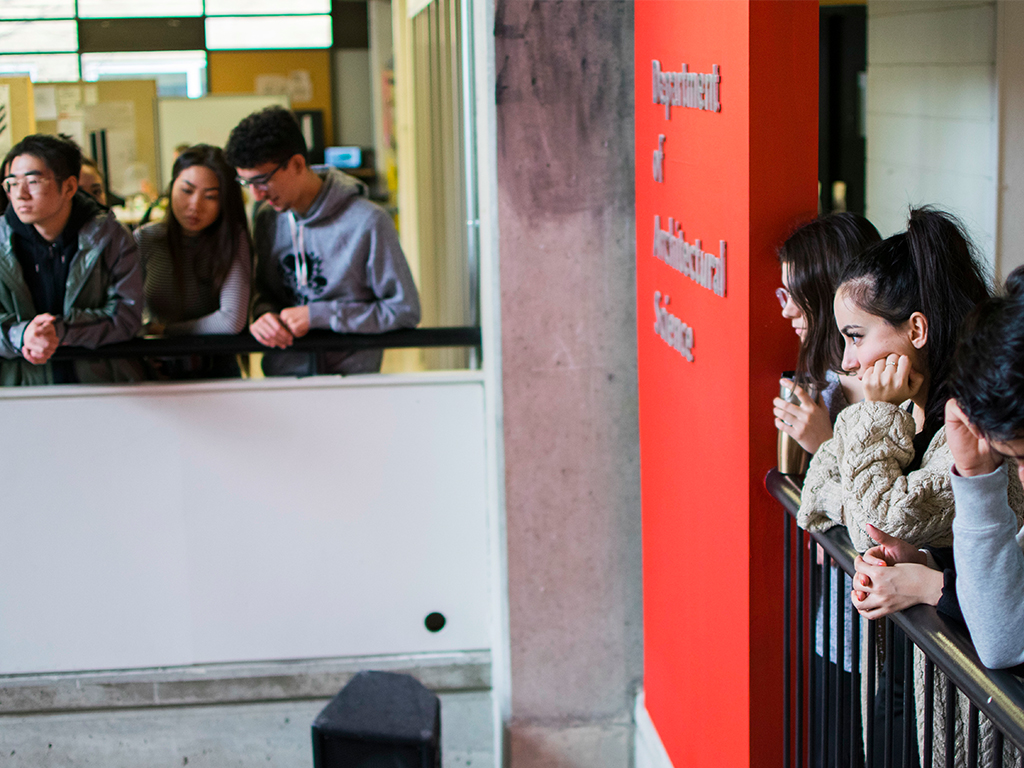 Dear Students,

As we are all aware, communities around the world are having important and challenging conversations about issues of racial injustice, systemic racism, and what is needed to allow change to happen. For a university such as Toronto Met and our department with such a diverse population of students, faculty and staff, the recent situation affects us all.

In the Department of Architectural Science we acknowledge that we need to reflect on our activities, programs and structures and the role that education, as well as practice, have in perpetuating racial injustice within the field of architectural science.

This message is an invitation to all in the DAS community to participate in a sustained dialogue about our programs, curricula, and other activities. Student, staff, and faculty feedback and cooperation are critical to the culture change process. By incorporating all voices within our department, we hope this will lead to an open and transparent process of reflection, dialog and discussion about what change we as a community would like to see and how we can better implement Equity, Diversity, Inclusion and Justice initiatives in the department.

The following is a starting point for this work, and we invite everyone to contribute their ideas:

We propose to create a task force including students, faculty, staff and others to coordinate the process. This group will initiate town halls, discussion forums and other events and activities to examine what barriers, models and actions exist to equitably include all voices, cultures and perspectives in the policy and curricular decision-making of the department. We hope this will raise awareness and lead to a plan of achievable actions appropriate to our department. A call will soon be sent out to the DAS community interested in this group.
We can draw on resources from our university which has been actively engaging in a process of reconciliation

(external link)

over several years. DAS will look to implement some of the recommendations that came out of the TRC report

(external link)

. As Toronto Met President Lachemi recently stated "We know that positive change can only happen when we continue to have open, honest discussions about even the most difficult of topics. Our university provides an important service to society when it engages thoughtfully on critical issues and explores and addresses concerns."
Currently, our department is working on a review of some aspects of the curriculum, including the history/theory and urban design components of our curriculum, to consider how to best represent a diverse set of perspectives and cultures. Studio projects are being considered that allow a variety of responses based on a student's background and culture. We are working on collaborations with universities around the world and to bring a diverse set of voices to the department through lectures, appropriate gallery programs, exchange programs and new collaborations.
From an employment, recruitment and hiring perspective, Toronto Metropolitan University has a strong commitment to upholding the values of equity, diversity, and inclusion, and policies to encourage and welcome those who will expand our capacity for diversity in the broadest sense. These policies will guide us in our hiring processes to encourage applications from all groups, particularly from BIPOC communities, persons with disabilities, and those who identify as women and/or 2SLGBTQ+ people.
Our student population is already very diverse with representation from many cultures, but we will consider student recruitment and admission strategies to encourage applications to our programs from disadvantaged groups.

We recognize that change will not happen overnight, and the above noted steps are merely a starting point. Our hope is that the DAS community will engage in ongoing consultation to evaluate our progress and help keep each other accountable. Recognizing the many challenges of the current pandemic, we must come together, reconfirm our values, and aspire to be a department that will be inclusive and attract participation from all sections of society and for their voices to be heard. If you have any concerns or suggestions please contact either Kathleen Sojor Champlin in DAS or Nika Zolfaghari in FEAS.

As Chair I hope that students, staff, faculty and instructors will all work together to consider these issues carefully and ensure student learning best represents the values the university has set forth.

I look forward to working with you all this year.


Dr. Mark Gorgolewski
Chair, Department of Architectural Science