You are now in the main content area
Graduate Programs in Architecture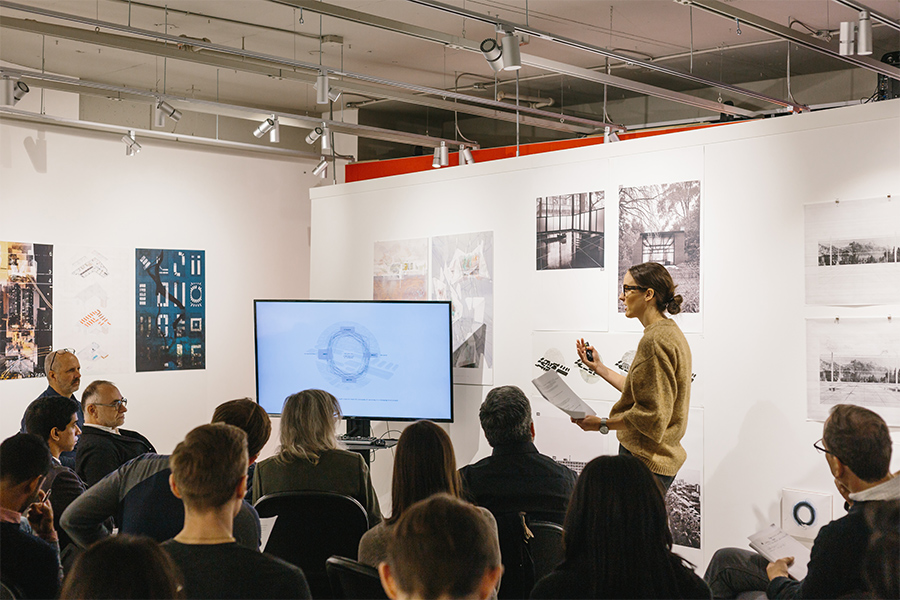 Details on our PhD in Architecture program coming soon!
This is an exciting time. Technological growth, environmental shifts and increased global connectivity pose challenges and offer unprecedented opportunities. We need a new way of seeing the world—starting with an understanding of the critical role that architecture plays in advancing climate action, social justice, Indigenous rights, and cultural vitality.
Our graduate architecture programs prepare you to realize and reimagine this dynamic future.
The Master of Architecture (MArch) program is designed to strengthen your ability to think critically, act collaboratively and create impactful solutions. This two-year, five-semester program will launch your professional architecture career and prepare you for success in related fields.
The PhD in Architecture (PhD) program is for students wishing to make an original and significant contribution to disciplinary knowledge through design-driven research and creative scholarship. If you want a career in academia, advanced research, or progressive architectural practice, this three-year program is for you.
If you are interested in doctoral research on sustainable design, construction and building science, please consider applying to the PhD in Building Science program.
Question or program inquiries?
Email us at march@torontomu.ca
*The MArch program at Toronto Metropolitan University is fully accredited by the Canadian Architectural Certification Board (CACB).
The PhD program at Toronto Metropolitan University is the only architecture doctoral program in Canada focused on design-driven research.

The Master of Architecture (MArch) program is for students with pre-professional architectural studies and seeking an accredited degree as a step on the path to licensure. Students complete two studios, five core courses, two electives, two collaborative exercises, and a thesis. Graduates are prepared to excel in professional architectural practice and related fields.
The PhD in architecture (PhD) program is for MArch graduates with some experience in design, research or creative sectors, and seeking to enhance credentials and become leaders in their fields. Students participate in at least two seminars and work closely with a faculty supervisor to perform design-driven research that is critically evaluated at key milestones.