You are now in the main content area
Graduate Program in Architecture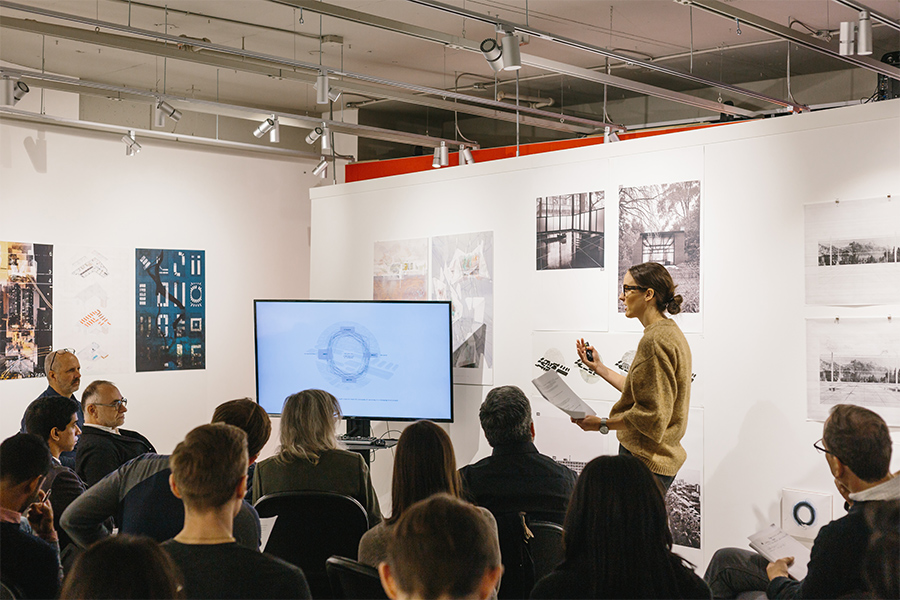 The program in architecture at Toronto Metropolitan University is fully accredited, for a six-year term, by the Canadian Architectural Certification Board (CACB).
We are faced with unprecedented environmental, economic, social and cultural challenges on a global scale. What can we do to ensure that our world is viable for future generations? How do we support and design a healthy, equitable future?
Technological developments in design such as digital fabrication, parametric design and mass customization have altered the practice of architecture. How can we harness and mobilize them for the future? Advances in building materials and construction methods have altered built form and the urban landscape. How will architecture propel culture and society into these new spheres?
Telecommunications, transportation, migration and trade networks are expanding in their global reach. What is the significance of community in a globally connected world? How does architecture respond to these profound social shifts? How can we investigate the increasingly charged relationship between the local and the global?