You are now in the main content area
Annual Report 2023
About Science Rendezvous
Science Rendezvous (external link, opens in new window) , Canada's annual science celebration, unlocks the wonders of science for all. This free festival engages and educates thousands through a day of captivating, informative and interactive events, bridging the gap between science enthusiasts and the public. Today, Science Rendezvous proudly stands as Canada's largest one-day science festival, inspiring minds and fostering a deeper understanding of the impact of science and technology on our changing world.
Science Rendezvous at TMU, now hosted by SciXchange in the Faculty of Science, has been an annual tradition since 2008. Collaborating with various departments within TMU and community organizations, we continuously strive to bring innovative activities and captivating demonstrations to our attendees each year.
You can check out this year's event photos in the 2023 gallery (opens in new window) and our past event photos in the 2022 gallery (opens in new window) .
Science Rendezvous 2023 Team
Leadership Team
Dr. Emily Agard, Director of SciXchange, Toronto Metropolitan University
Mikayla Li, Departmental Assistant, SciXchange, Toronto Metropolitan University
Funding
Faculty of Science, Toronto Metropolitan University
Science Rendezvous 2023 Highlights
Science Rendezvous 2023 at TMU took place on Saturday, May 13th in the heart of our campus with 16 dynamic booths. With an impressive gathering of over 500 participants and the dedication of 100 volunteers, this year's event was a resounding success.
Science Community at TMU
Participants from a diverse array of departments and research labs at TMU contributed to the programming. We featured work in physics, architectural science, computer science, urban water, food & soft matter materials to deliver a fusion of innovation and hands-on experiences that captivated the public's imagination. Attendees explored topics ranging from cutting-edge research to practical applications in everyday life.
Our event offered a diverse range of educational experiences for participants. Physics students designed a lung model that provided valuable insights into lung function. Children engaged in an arts and crafts activity to learn about the fascinating workings of X-rays. The food science booth proved to be a hit, as attendees explored the world of slime-making, transforming ordinary food ingredients into a gooey masterpiece. Computer science students orchestrated two captivating VR Game booths, immersing participants in a virtual realm and showcasing the power of virtual reality.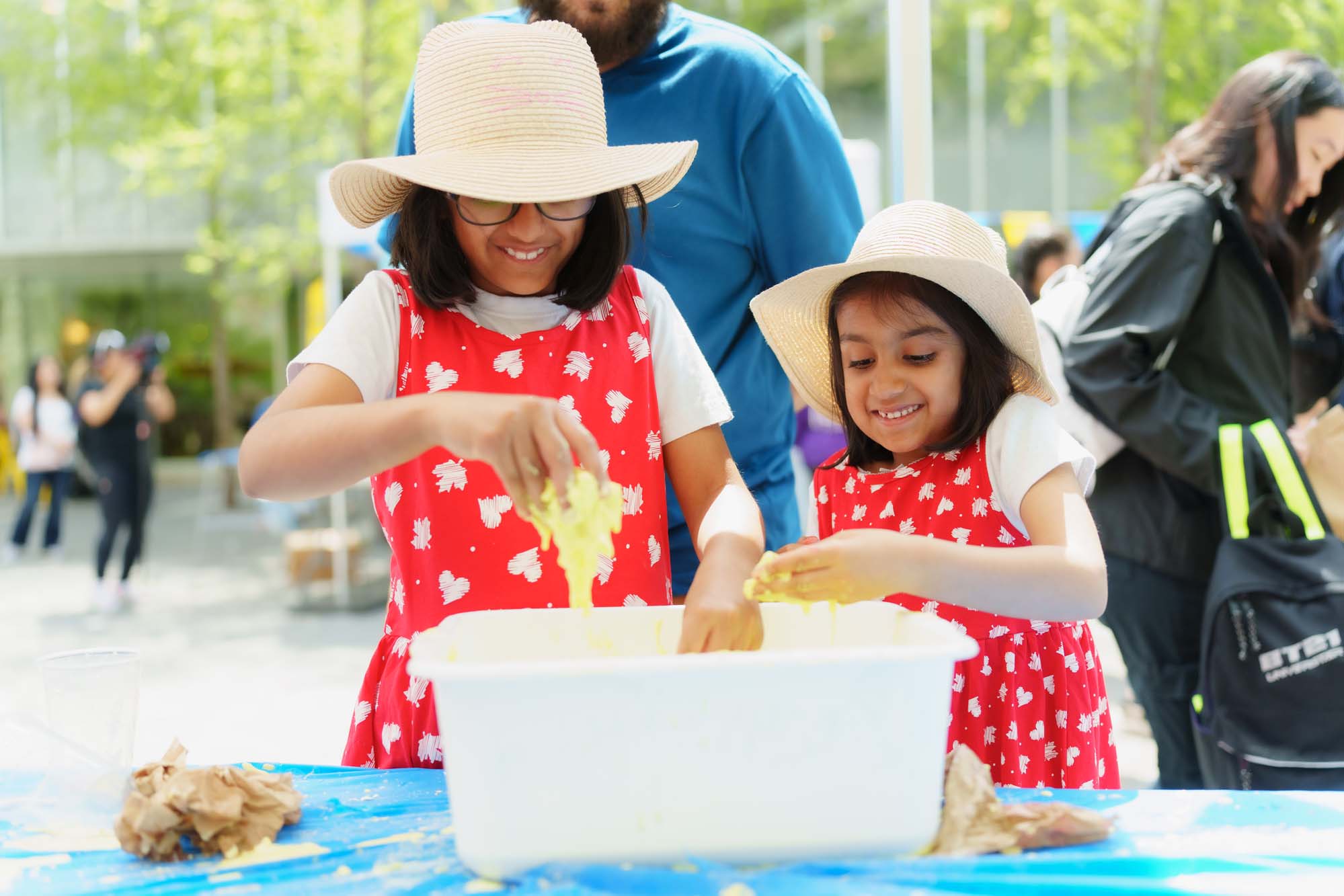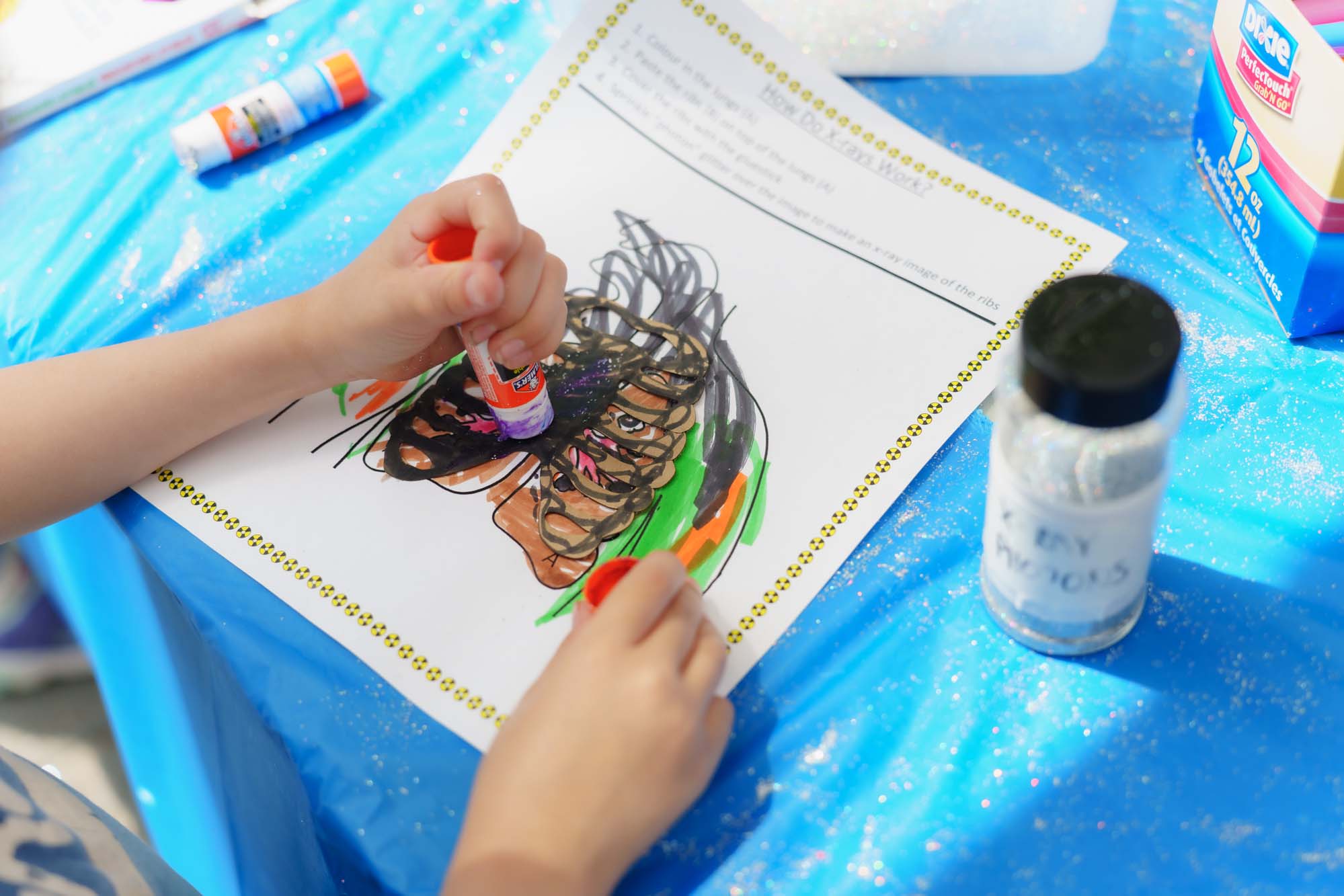 Science Everywhere and Visions of Science
At the Science Everywhere booth, children loved the human piano activity, an extraordinary fusion of music and science that transformed their bodies into melodic instruments. Another highlight was Visions of Science's popular super bubble booth, where kids immersed themselves in a world of soapy spheres while learning about surface tension and the interaction of surfactants.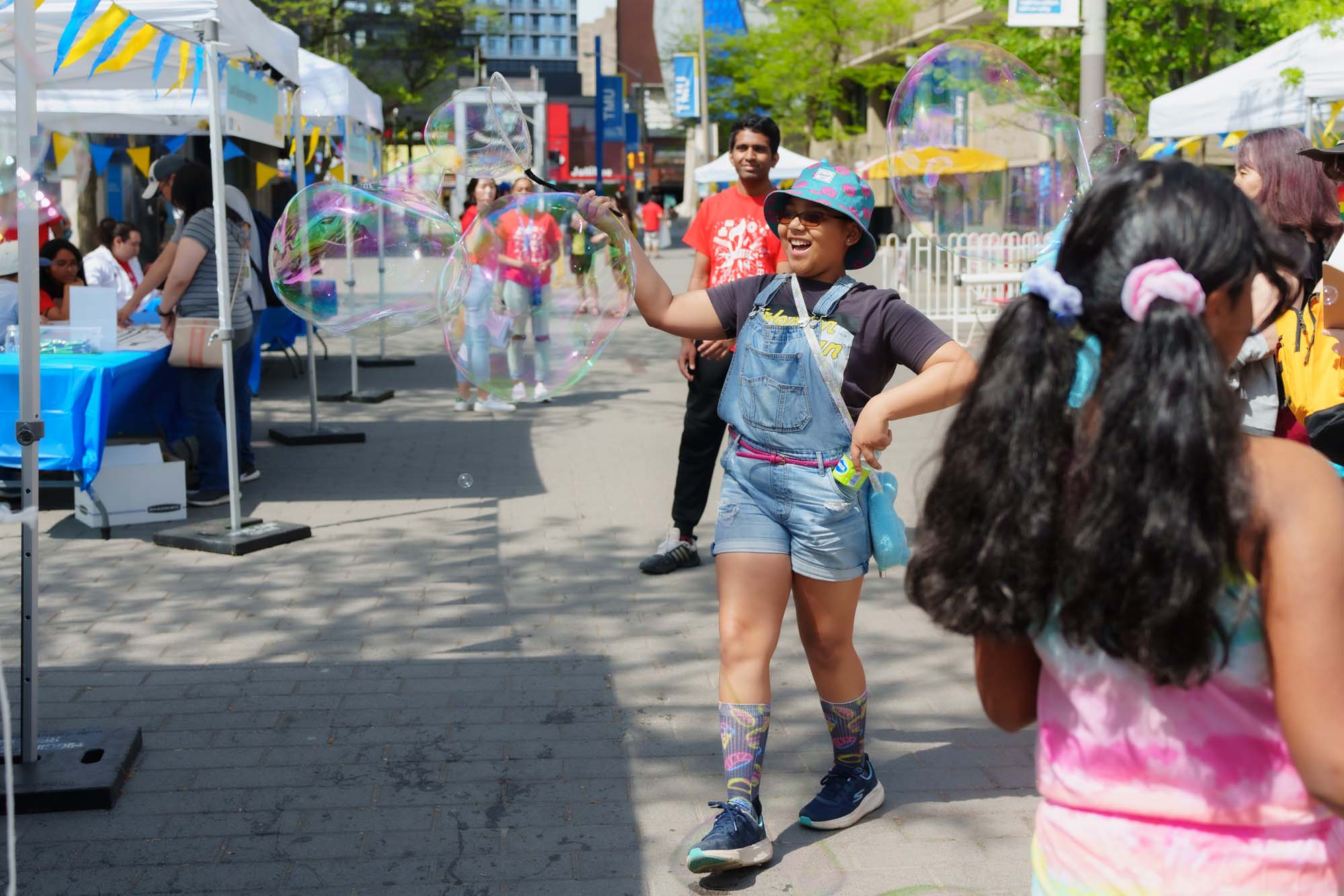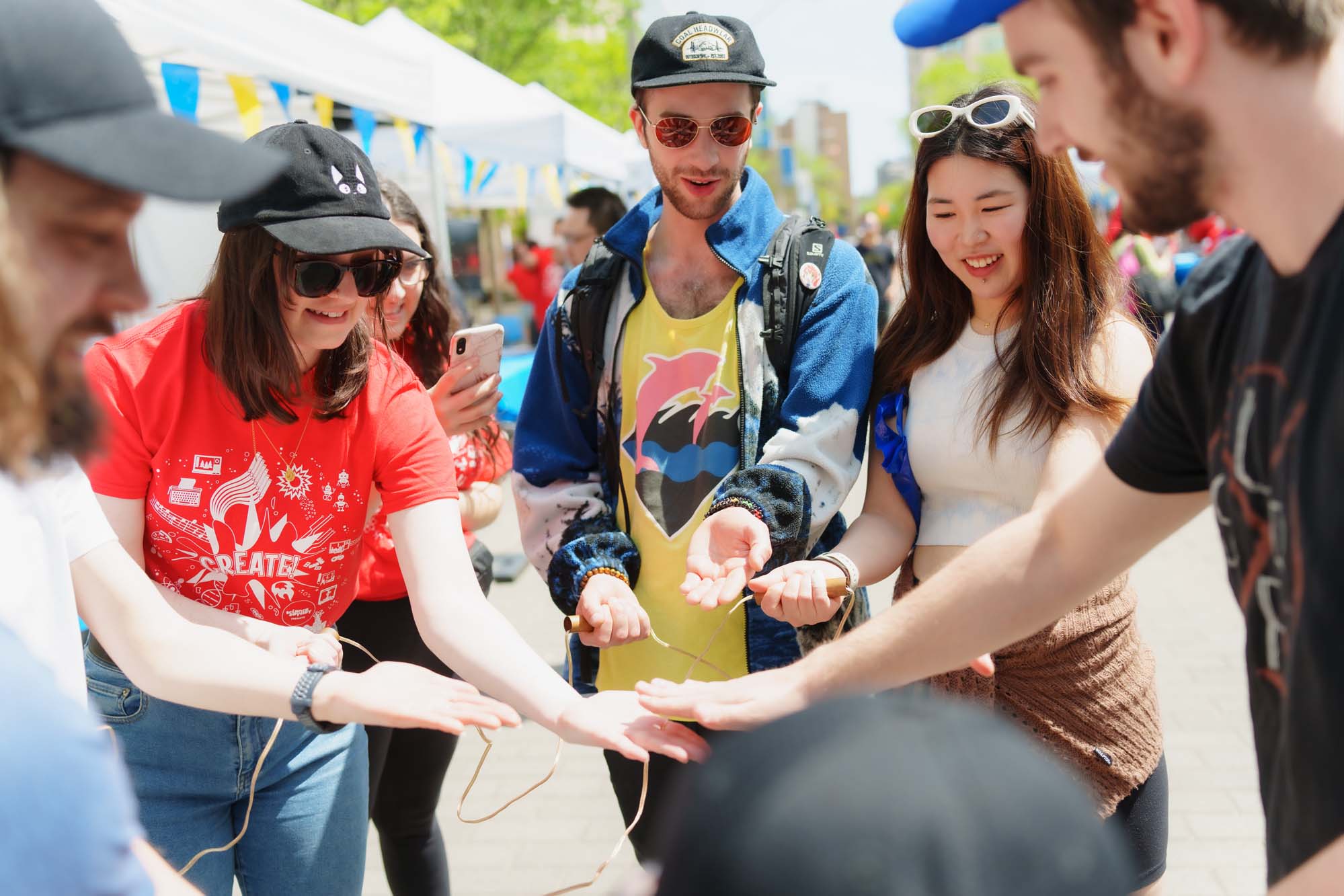 Stoodis Science
This was Stoodis Science's first year at Science Rendezvous. They operated two booths at the events. The first booth was a land acknowledgment booth and it focused on educating the community about wampum belts, Indigenous treaties, and the science behind wampum belts. They taught folks about quahog shells, the dish with one spoon, two-row, and Hiawatha wampum belts. The intention for this booth was to shift how SciXchange and TMU conducts land acknowledgments and move them away from simple posted signs or scripts and bring them into the world of real education and impact!
The second Stoodis booth focused on sharing some of the work that Stoodis Science had done in the 2022-2023 school year. They highlighted how they approach integrating Indigenous knowledge with science using the Ojiig the fisher lesson plan as an example. They distributed nearly 100 Ojiig the fisher lesson plans and materials kits for folks to build their own LED circuit boards and learn about the traditional Anishinaabe constellation Ojiig the fisher.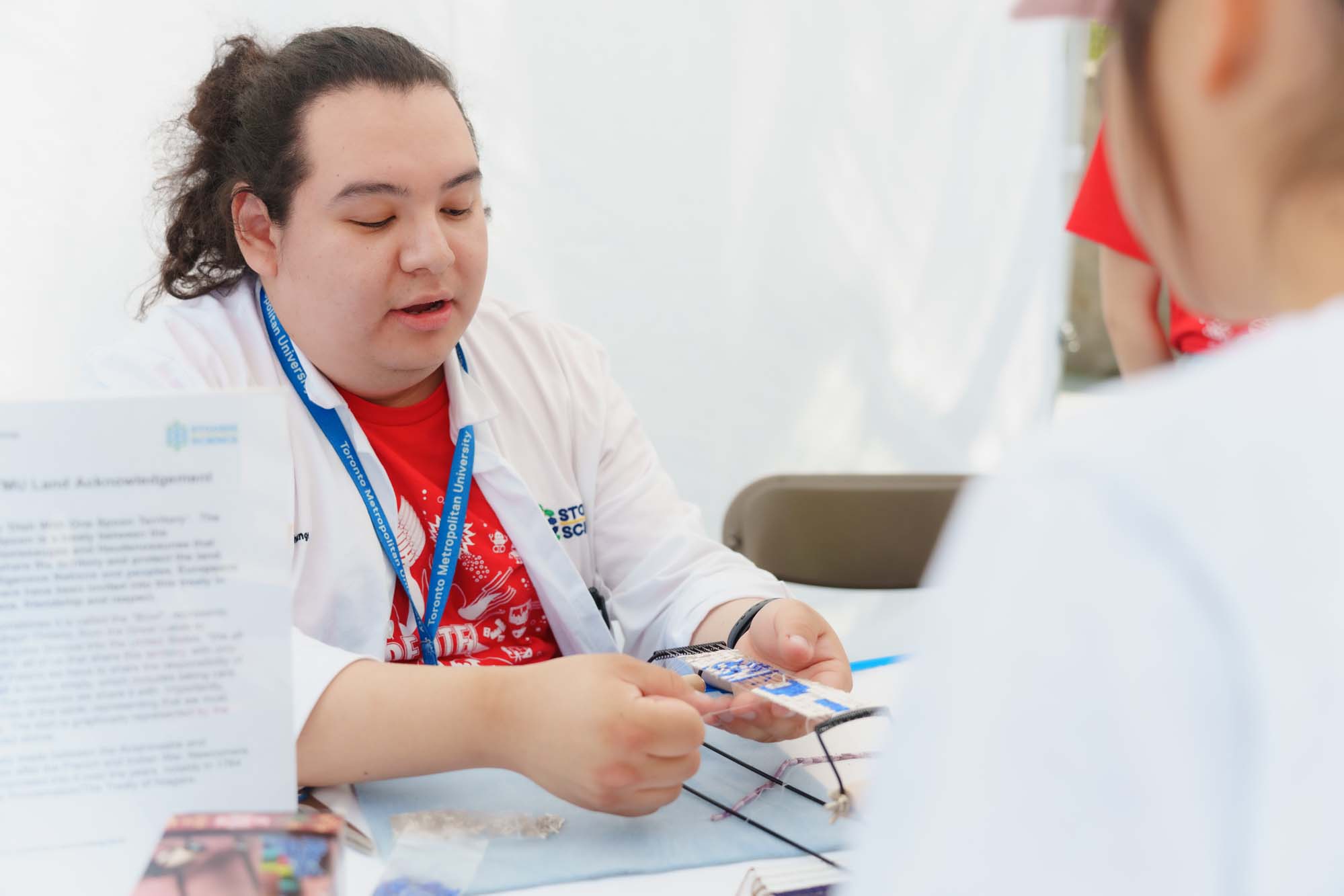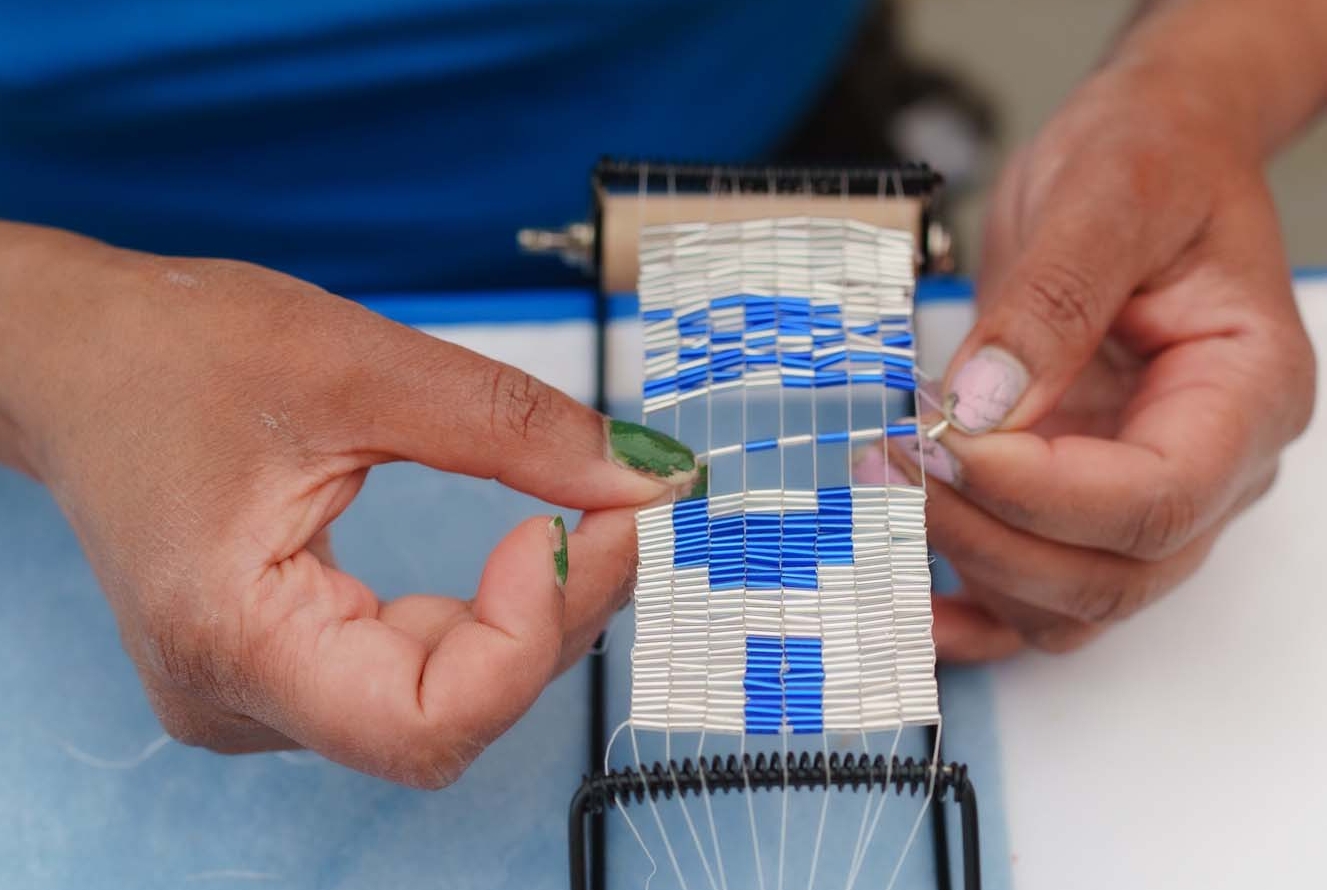 Let's Talk Science
The LTS Booth this year featured a Toronto breeding bird pair identification activity. This activity served multiple purposes, the main of which was to introduce people to the world of birding and to highlight the importance of community-sourced ecological data. In this activity, participants spun the wheel to select a bird, after which they matched the selected bird to its breeding mate card. The volunteers then shared a knowledge nugget about the bird pair selected such as their vocalization or preferred habitat.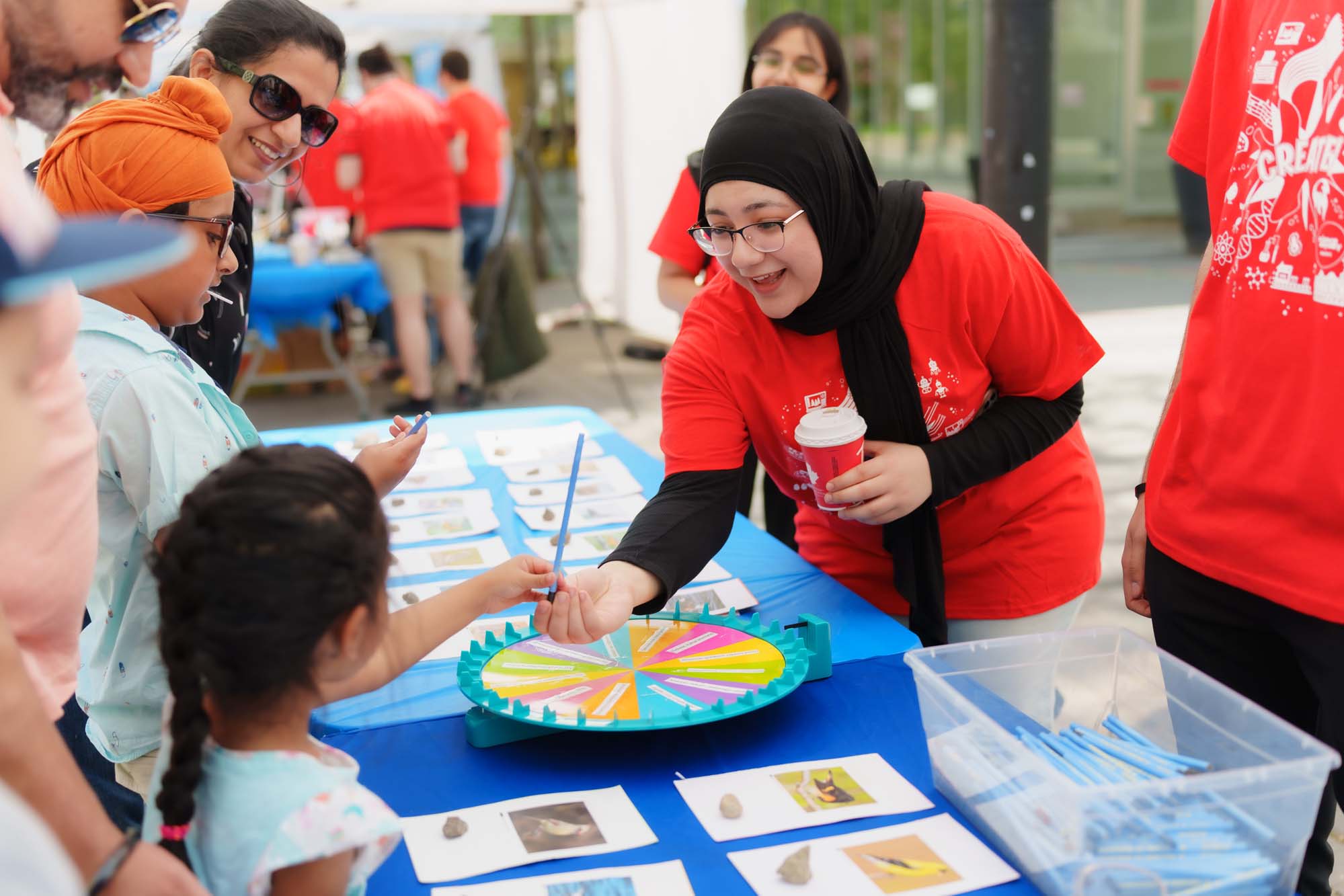 Science Rendezvous 2023 Activities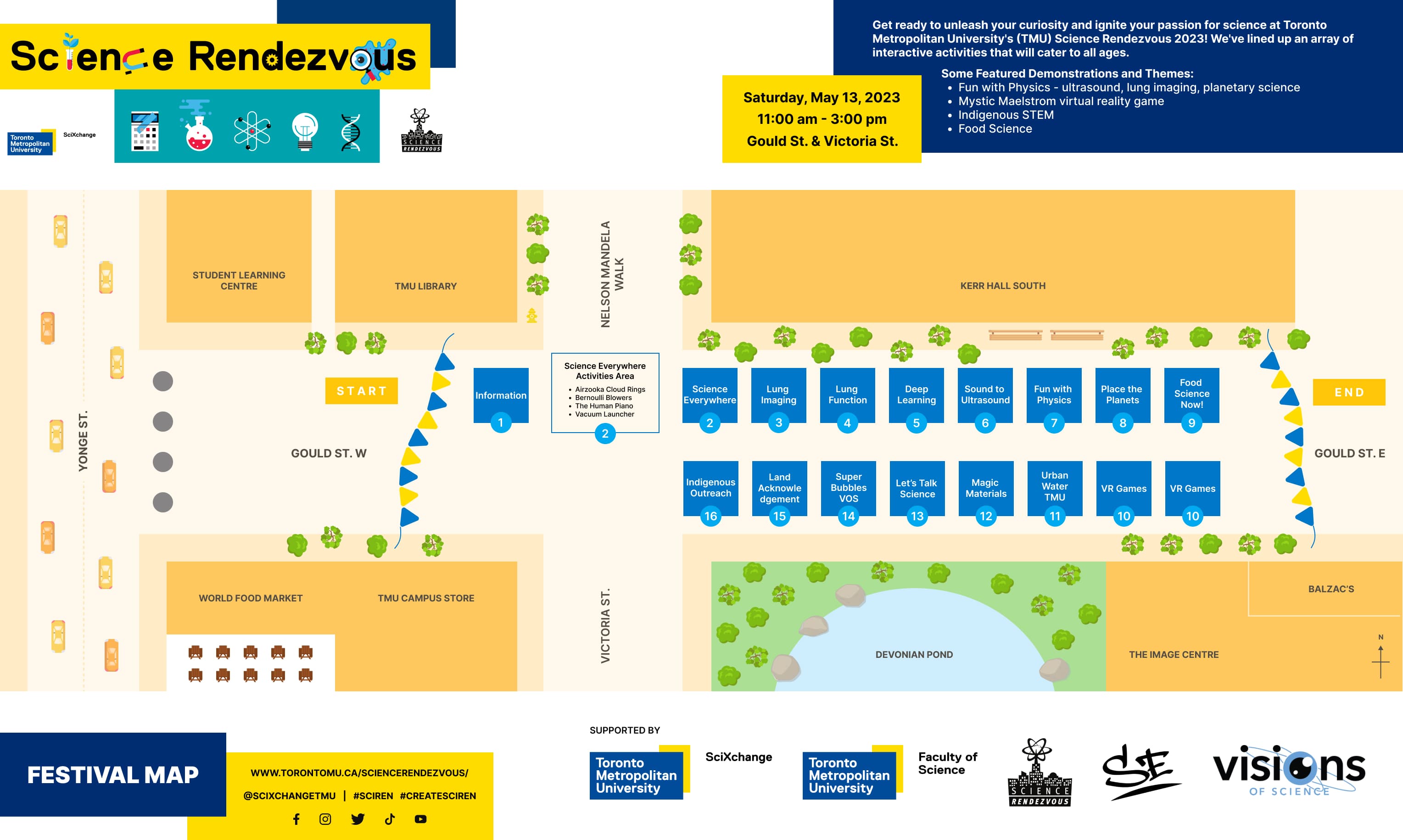 Volunteer Appreciation
Thank you to all our volunteers who made Science Rendezvous 2023 at TMU a success. Over 100 passionate individuals from diverse departments and associations at TMU, and local organizations, played an integral role in bringing the mesmerizing demonstrations and activities to life. Their relentless commitment to sharing scientific knowledge and engaging with the public exemplified the significance of science communication.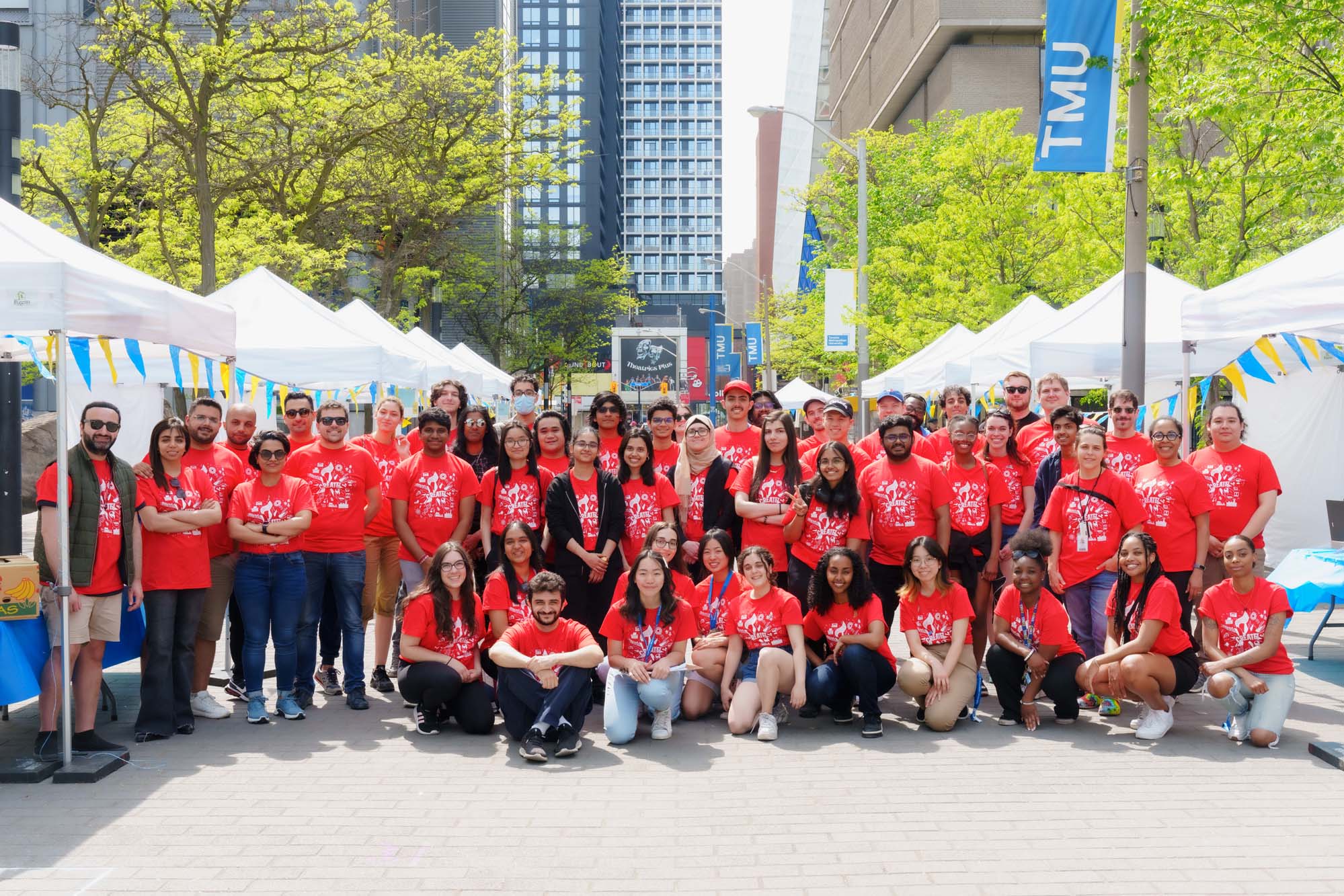 Science Rendezvous 2023 By The Numbers
We engaged with 500+ adults and children in one day.
Over 100+ volunteers worked together to make Science Rendezvous 2023 possible.
We had 300+ event responses on Facebook and 3,000+ link clicks.
Our Sponsors and Supporters
Toronto Metropolitan University

Faculty of Science, TMU
Facilities Management and Development, TMU
Event & Space Reservations, TMU
Urban Water, TMU

Science Everywhere
Visions of Science
Science Rendezvous (part of NSERC's Science Odyssey)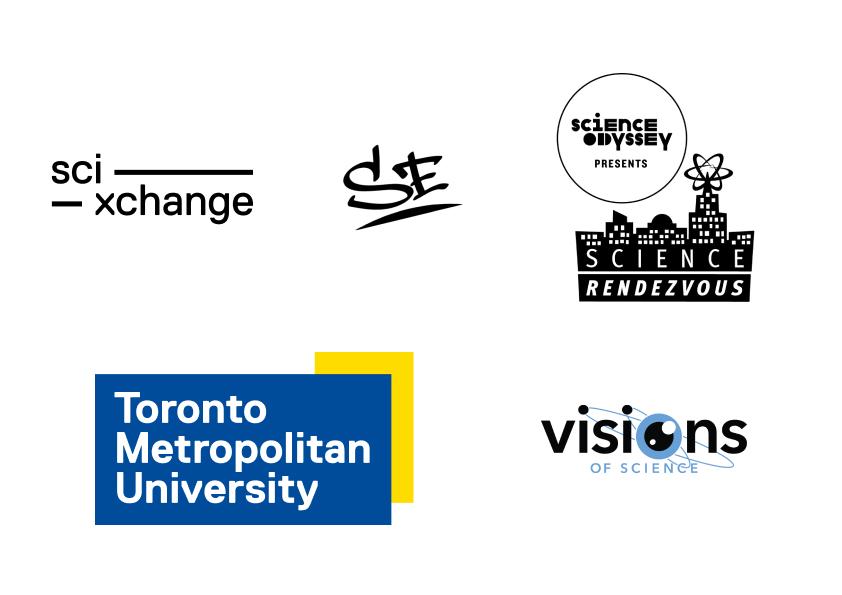 Science Rendezvous 2024
Science Rendezvous is a triumphant celebration of the marvels of scientific exploration. At SciXchange, we enjoy hosting Science Rendezvous where we make science engaging, comprehensible and accessible to the general public.
Join us on May 11, 2024 with a new line-up of captivating activities and demonstrations.