You are now in the main content area
All-new material for next-generation joints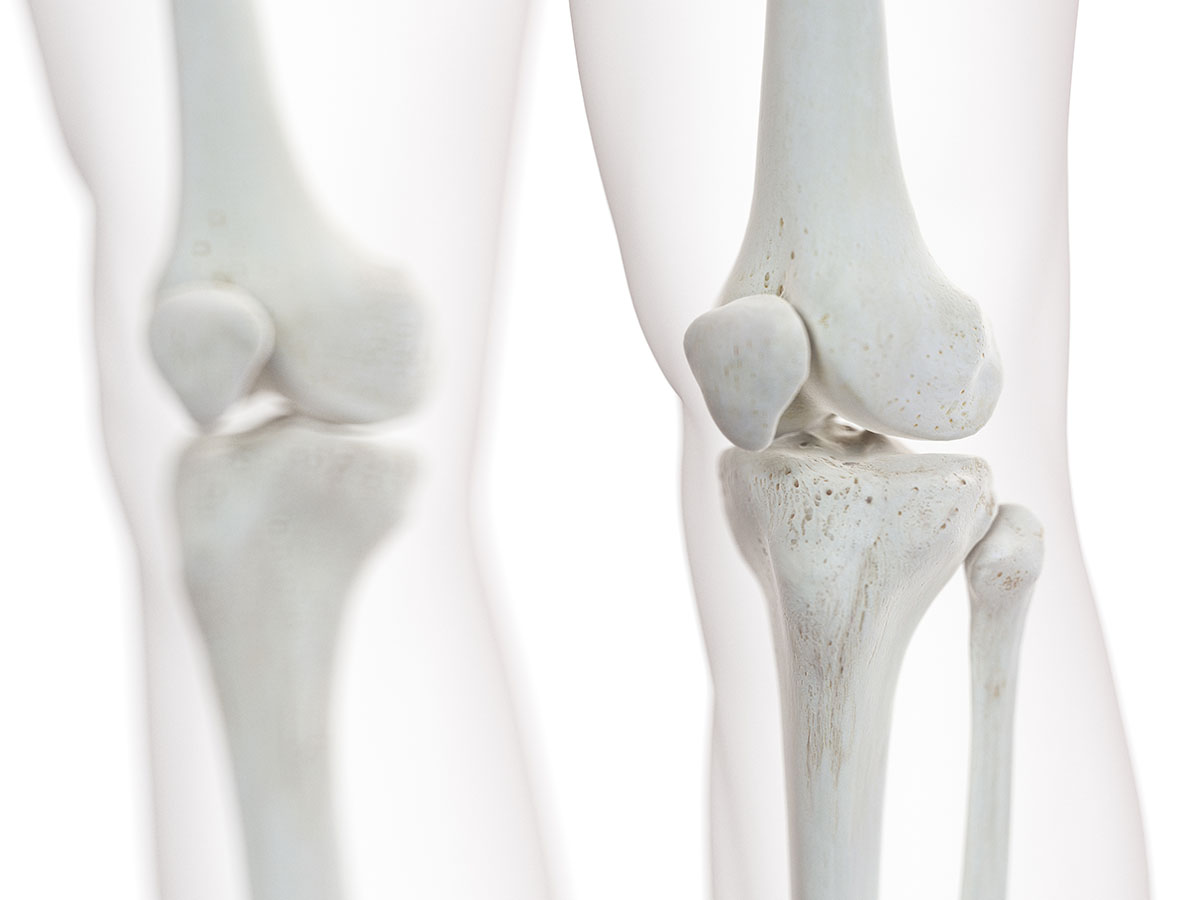 Thanks to innovations in surgical techniques, procedures like hip replacements and knee operations have become common practice. Yet these methods can still be risky. Artificial implants can wear away, bones can weaken and joints can become infected.
According to mechanical and industrial engineering professor Habiba Bougherara, one way to refine these procedures is to create new materials that can be used to enhance implants. Working from her Laboratory of Biomaterials and Biomechanics at Ryerson, she's developed substances that meet this challenge by mimicking bone and working with the body more harmoniously.
Most recently, professor Bougherara led the development of a patented type of nylon that can be used as an extra coating on top of the plastic surface of a replacement joint. This surface, which covers the ball part of a ball-and-socket joint, is usually made of a material called ultra-high-molecular-weight polyethylene (UHMWPE). Despite being the current gold standard, this plastic can gradually erode and cause inflammation, infection or bone damage. Professor Bougherara and colleagues experimented with their nylon coating and found that it merged with the UHMWPE to create a whole new material with several exciting characteristics.
"The molecules of the nylon actually gripped with the molecules of the UHMWPE and it caused a very strong bond," she said. "You have two very good materials here but when we combined them there was a synergic effect."
Professor Bougherara first tested the material in a study with Ryerson chemistry professor Daniel A. Foucher and PhD student Dariush Firouzi. Their results, published in the Journal of Applied Polymer Science (external link, opens in new window) , revealed that the nylon material was energy absorbent and could be used to bolster protective clothing, like body armour. The three researchers then worked with a team from the American University in Cairo (AUC) on a study that showed it was highly durable and had potential as a long-lasting joint coating. This work was published in the Journal of the Mechanical Behavior of Biomedical Materials (external link, opens in new window) .
In her latest research, professor Bougherara discovered that the nylon coating had a host of surprising properties. Working again with researchers at AUC, she found that the material could help to prevent infection by stopping bacteria from growing and promoting the faster healing of wounds.
"When we did the biological tests, we were surprised by the performance of this material," she said. "It has very advanced mechanical properties, but at the same time it has some amazing biological features."
Professor Bougherara says that these effects occur because the coating provides an environment that is favourable for cell repair but not for bacterial growth. Looking ahead, she says this discovery, which was published in the Journal of the Mechanical Behavior of Biomedical Materials (external link, opens in new window) , has opened up new possibilities for the material. For example, it could be used to coat surgical stitches.
"This is the beauty of research," said professor Bougherara. "You are looking for one thing, but then down the road you discover something else."
This research has received support from the Natural Sciences and Engineering Research Council of Canada, the Ontario Centres of Excellence, Electro-Pack Inc. and the American University in Cairo.
Related links:
From precision to empathy, robots bring unique skills to medicine
Ultrasound device to improve pain management for osteoarthritis patients
Idea, innovation, adoption — 7D Surgical pictures the future