You are now in the main content area
Killer style: Why fashion can be fatal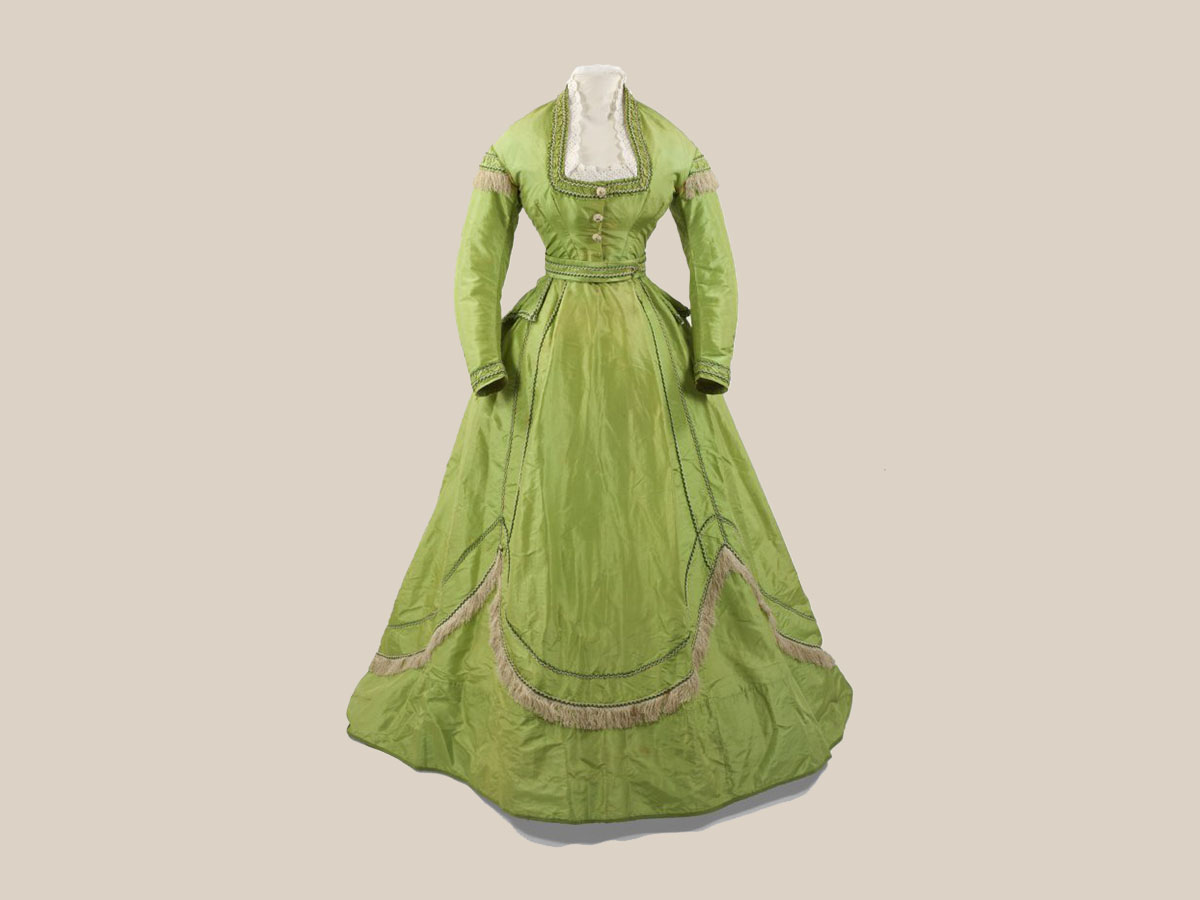 The clothes we wear serve a multitude of purposes: they help us to stay warm or cool, shield us from the elements, and for many, our clothing choices are inextricably linked to our self esteem and identity. But research from Ryerson fashion professor Alison Matthews David has revealed a long, gruesome history that shows how clothing can cause us pain, injury and even death.
Professor Matthews David was first drawn to this subject when she noticed that relatively little research had been conducted on the physical damage done by clothing, compared with investigations into psychological issues like body image. This interest took her on a 10-year journey through archives and museums around the world where she uncovered our flawed, frequently fiery, relationship with fashion.
"We often think about the food we eat and the things we put in our bodies, but the things that we put on our bodies are also incredibly problematic," she said. "Clothing can protect us, but it can also harm us. It can be our worst enemy or our best friend."
In her most recent book, Killer Style: How Fashion Has Injured, Maimed, & Murdered Through History (external link, opens in new window) , professor Matthews David and her co-author Serah-Marie McMahon translated this large body of research for a younger audience. The book, which won the 2020 Norma Fleck Award for Canadian Children's Non-Fiction, tells the stories of fashion scandals, mass deaths and individual victims from the past three centuries, covering both wearers and makers. Examples range from green dresses that were dyed with toxic arsenic, to exploding plastic combs, radioactive underwear, disease-carrying lice and flammable pajamas.
In the case of arsenic, professor Matthews David looked through historical clothing collections to find garments that might contain the poisonous substance. Ryerson's Department of Chemistry and Biology then tested the items to confirm her suspicions. These items included an 1860s dress from Ryerson's own Fashion Research Collection. She discovered that during the 18th and 19th centuries, arsenic was used in a startling array of items to make them look emerald green, including shoes and artificial flowers.
By delving into historical archives like doctors' records and old newspaper articles, professor Matthews David was able to collect examples that illustrate just how common fashion-related health risks were at the time. For example, workers handling arsenic got blisters on their hands and even died from inhaling poisonous dust.
"One of the reasons I was able to go on this trail was because fashion capitals like London and Paris were also centres for the production of fashion, so the doctors were seeing both the makers and the middle-class and upper-class wearers," she said.
In recent centuries, the most common risk associated with clothing was fire. This was due to the fact that rooms were often lit or heated with candles, gas lamps and fireplaces. Thin, lightweight and mass-produced materials like gauze and tulle were used in dresses and were particularly flammable. Ballerinas frequently wore tutus made of these materials, and professor Matthews David found many examples of young women perishing on stage.
Elsewhere, her research found evidence of some better-known dangers, such as tight corsets, high-heeled shoes and mind-altering mercury that was used by hat makers and inspired the Mad Hatter character in Lewis Carroll's book, Alice's Adventures in Wonderland. But professor Matthews David's work also illuminated issues that were less well understood, some of which were featured in her first book on the subject, Fashion Victims: The Dangers of Dress Past and Present (external link, opens in new window) .
"I was able to unearth objects that fashion historians don't usually look at, like stripy men's socks from the 1860s that were made using new aniline dyes that were giving people skin burns," she said. "People were just a laboratory for these new colours. They were unlike anything that had ever existed."
Professor Matthews David says that girls and women faced the biggest fashion-related risks overall, as they were the most frequently employed in factories and were exposed to considerable social pressures.
"In particular, social and beauty standards for women dictated that they follow fashion's constraints, sometimes literally with things like corsets and tight-fitting shoes, although men did that too," she said. "There were real social stakes involved and women did not have that much power, legally or financially, so these fashions make sense in that context."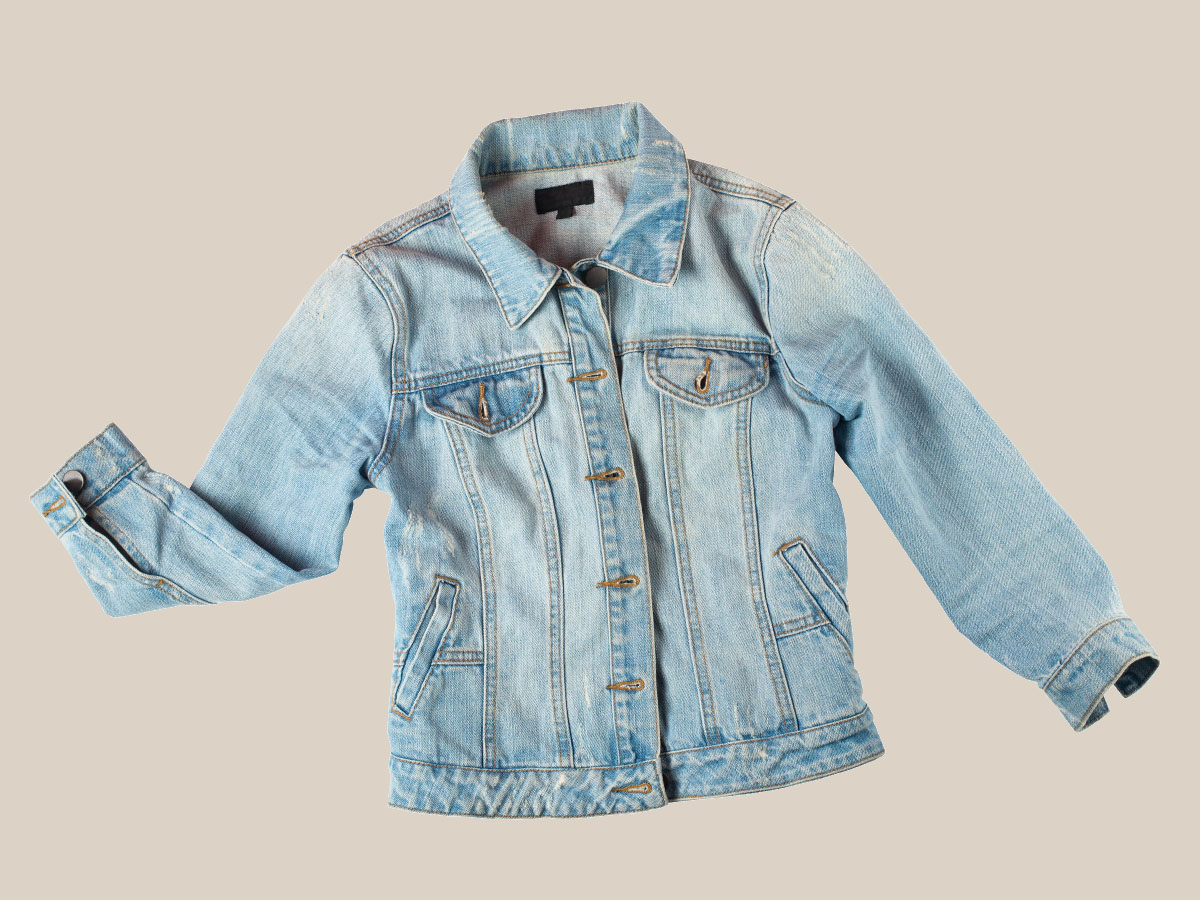 The fashion industry's toll on health continues to this day. Unsafe factories have caught fire, trapping workers inside, and techniques like denim sandblasting to give jeans a fashionable distressed look have been found to cause horrific lung damage among the labourers modifying the clothing.
"My argument was always that looking at the actual, physical object can tell you a story about how it harms you," said professor Matthews David. "So if the denim is distressed, so are the people who are making it."
This research was supported by the Social Sciences and Humanities Research Council of Canada, the Faculty of Communication and Design and the Centre for Labour Management Relations.
Related links:
All new threads: Weaving 3D knitting into Canada's textile industry
Dance intervention aims to get people with Parkinson's moving