You are now in the main content area
How to level-up education with video games research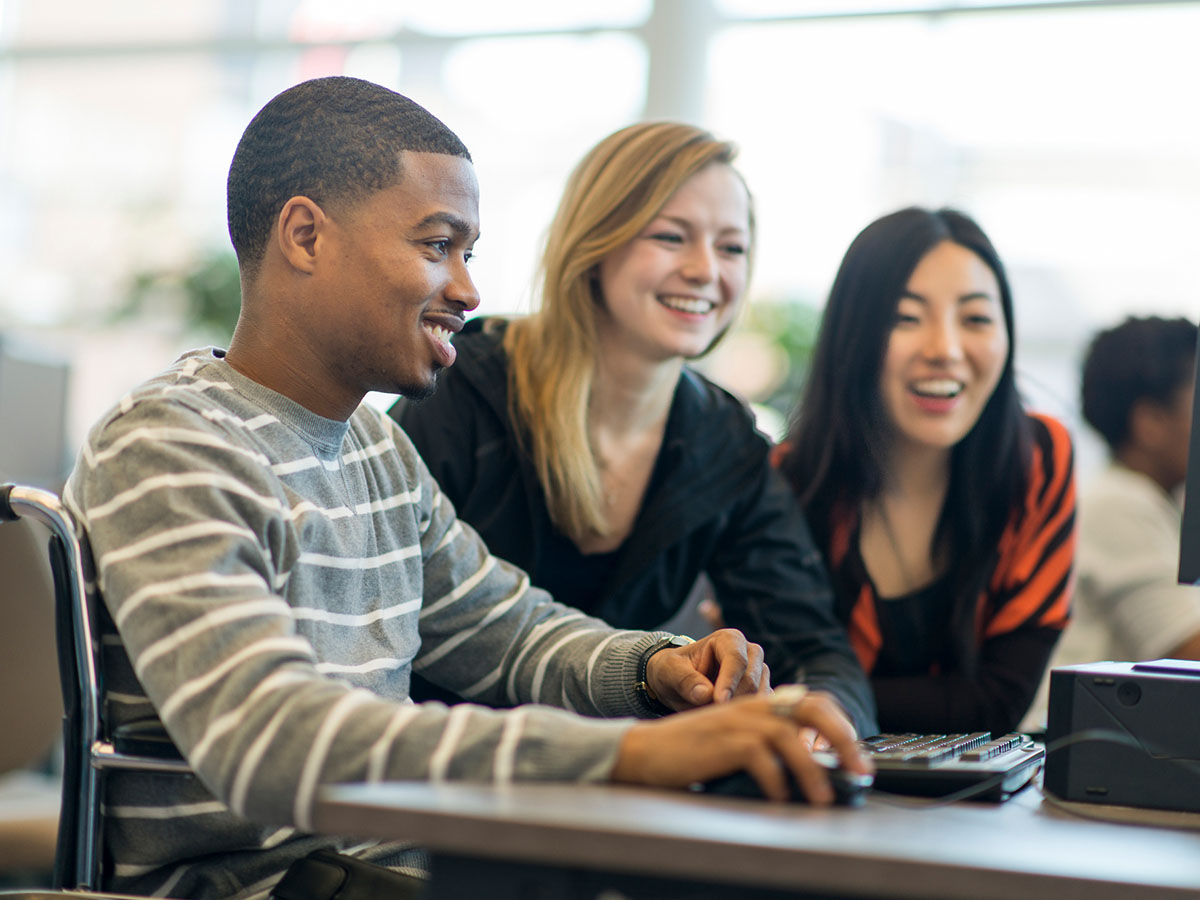 With the popularity of video games continuing to rise globally, Ryerson professor and alumnus Kris Alexander believes educational institutions should pay closer attention to what makes popular titles so engaging for young people. He argues that educators should borrow features from video games and incorporate these elements into lessons to help improve student concentration and learning in the classroom.
A pioneer in this novel field of study, professor Alexander has investigated the ways in which video games engage users. He implemented his findings while teaching in the post-secondary sector and his expertise has also been sought by the Canadian Radio-television and Telecommunications Commission (CRTC), for whom he delivered a workshop of video games and esports. He is now bringing his approach to lectures at the RTA School of Media at Ryerson, where he teaches video game courses on subjects such as design, storytelling and writing.
"My research tries to show that, outside of fun, there are things that we can and should be doing in the classroom to engage participants," he said.
Professor Alexander's research has highlighted how video game designers draw from their knowledge of factors such as cognitive overload, for example, by limiting the amount of text that is presented onscreen at any one time. They then combine these considerations with the right balance of sensory stimulation. According to professor Alexander, educational researchers have shown that learning gains are higher when two or more sensory features are combined, such as text, audio and video.
"Video game designers know about these concepts. It's why gamers can and do game for so long," he said. "It makes sense that video games are more engaging, because not only do they have audio, video and text, but they also have interactivity where users are able to control their experiences."
Professor Alexander, who has an undergraduate degree from Ryerson in radio and television arts and a master's from the university in media production, says that most gamers are between the ages of 18 and 35. Weaving video game features into lesson design, therefore, provides students with the engagement they are accustomed to.
Another part of professor Alexander's work seeks to improve career opportunities for students. He says that the Canadian video games industry is growing quickly and that, according to a report from the Entertainment Software Association of Canada, the industry currently supports an estimated 48,000 full-time jobs. This growth is also being boosted by the rise of esports as a form of entertainment for both gamers and spectators.
He argues universities should encourage student gamers from multiple disciplines, from law to fashion, to consider how their personal skills could apply to the gaming sector. Courses could be established to introduce these students to different aspects of the video game world. And university-backed esports teams could compete in games linked to the curriculum.
To inform such initiatives, professor Alexander is conducting a new research project which will survey the Ryerson student body to find out what games they play, their degree subjects and their career goals. Drawing from previous work, he says this type of research can reveal the large proportion of students who play video games and highlight the games that esports teams should play.
"I want people to understand that there is a connection between what humans are taking in school and the video games industry, regardless of what discipline it is," he said.
Professor Alexander says that esports can help tie together students' work, career goals and personal interests. At a previous institution, he established and implemented a policy that required team members to achieve certain grade levels in order to keep their places.
"Look at what happens to their grades when they're doing something they love and they're in school for something they can find some significance in," he said.