You are now in the main content area
Inclusive design in digital games and entertainment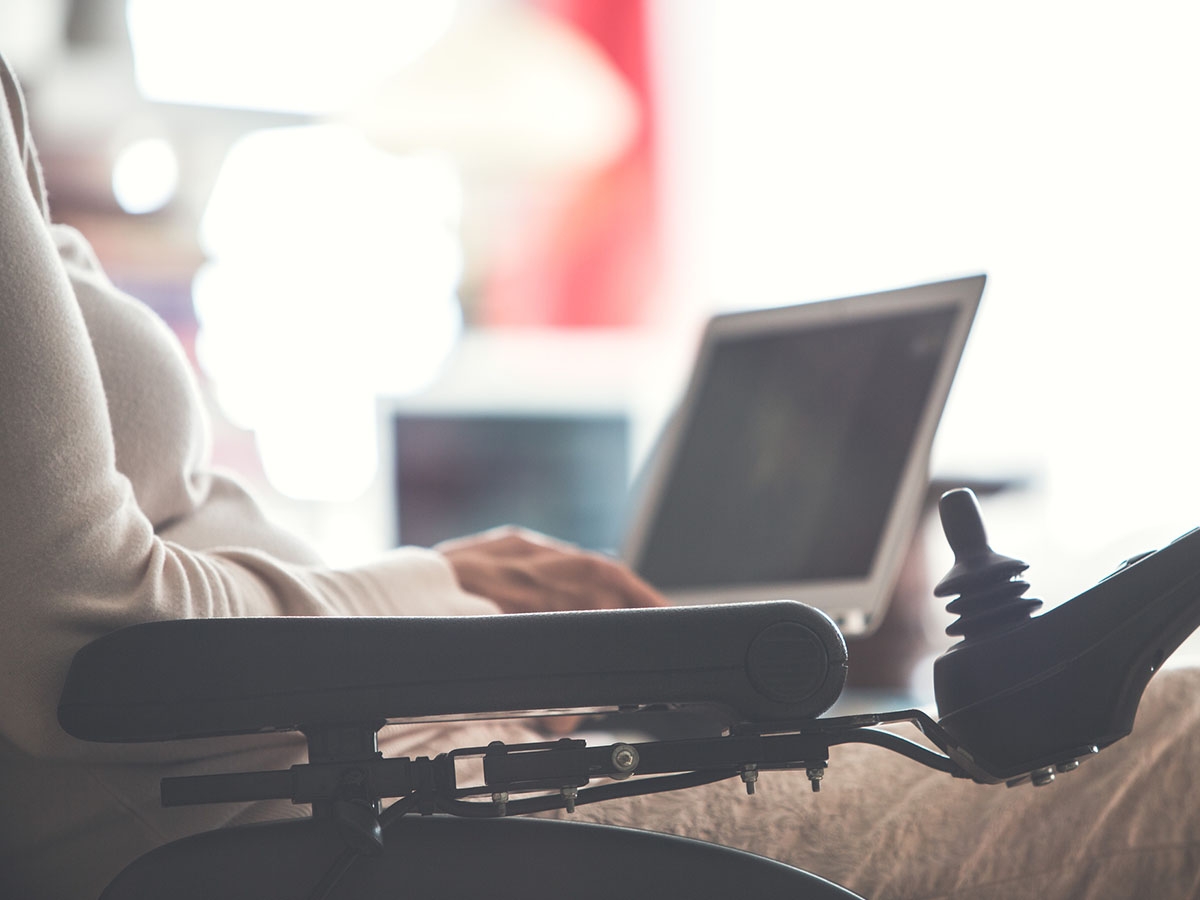 Entertainment, media, art and culture are crucial for all. They enable individuals to connect with one another, to learn and to develop, and to enjoy new and varied emotional experiences. For professor Deborah Fels of the Ted Rogers School of Management, equal access to these aspects of everyday life is therefore critical.
"Accessible entertainment is really important," she said. "It's not just about getting everybody to work. It's also about giving access to other parts of society."
For more than 30 years, professor Fels has worked in the field of inclusive design with a particular interest in games, media and entertainment. Inclusive design is the process in which a product or service is created with as many different types of users in mind as possible, allowing the outcome to be accessed by a diverse audience.
According to professor Fels, inclusivity and accessibility have only recently become a priority in countries like Canada, where improvements are being seen through legislation such as the 2019 Accessible Canada Act and the 2005 Accessibility for Ontarians with Disabilities Act. She argues that, in order to see further progress, target users must be involved in the project design from the beginning.
"In my lab, the Inclusive Media and Design Centre, I try really hard to include users with disabilities who would be part of the target audience and to recruit students with disabilities to work on various projects," she said.
Professor Fels often works in partnership with community groups to aid her research. In a recent project, she was part of a team led by PhD student, Katie Seaborn, that developed a puzzle game for a tablet. Older adults were involved in the game design throughout the entire development process.
The cooperative game involved players making links between stars projected on the ground to discover hidden constellations. As part of the mixed-reality design, players were virtually represented on a tablet by icons whose movement on-screen matched each player's movement through the physical world. The game could be used by diverse groups, including older adults who rely on scooters and other forms of power mobility. The tablet can be attached to the vehicle, and the on-screen elements of the game were designed to be glanceable.
In addition to creating a game that users could enjoy, the researchers aimed to promote psychological well-being, for example, feelings of performance mastery among scooter users and empathy among non-scooter users. To do this, they added the concept of personal growth (eudaimonia) to the standard usability model used by game designers which comprises usability, desirability, adoptability and value.
Working with participants recruited from Variety Village, an inclusive fitness centre in Toronto, the researchers tested the game and found that scooter users felt they had increased their mastery of their vehicle, while non-scooter users reported increased empathy.
"The players in the scooters gained confidence," said professor Fels. "They knew they were better than the players on foot, so had opportunities for teaching, so that gave them a good feeling about themselves and about their skills."
This study, which was recently published in the journal Human-Computer Interaction, was part of a broader research program called Mobility Games. This included a project to develop a mixed-reality capture-the-flag game, which could be played in everyday spaces like parks. Professor Fels concluded that these games have the potential to help improve mutual understanding between diverse users of shared spaces, such as sidewalks, as well as power mobility driving skills.
Her current research is looking at high-speed captioning of commentary during sports events for people with hearing loss. She explains that for some sports such as hockey, the action is so fast that it can be challenging for readers to follow word-for-word captioning, which can also be delayed or contain errors.
"The commentary is part of the entertainment package – it's about the discussion, opinions," she said. "There are a lot of things that go on around the game itself, and you need access to that."
This research was supported by the Natural Sciences and Engineering Council of Canada (NSERC) and the AGE-WELL Networks of Centres of Excellence program.