You are now in the main content area
Innovations in dementia care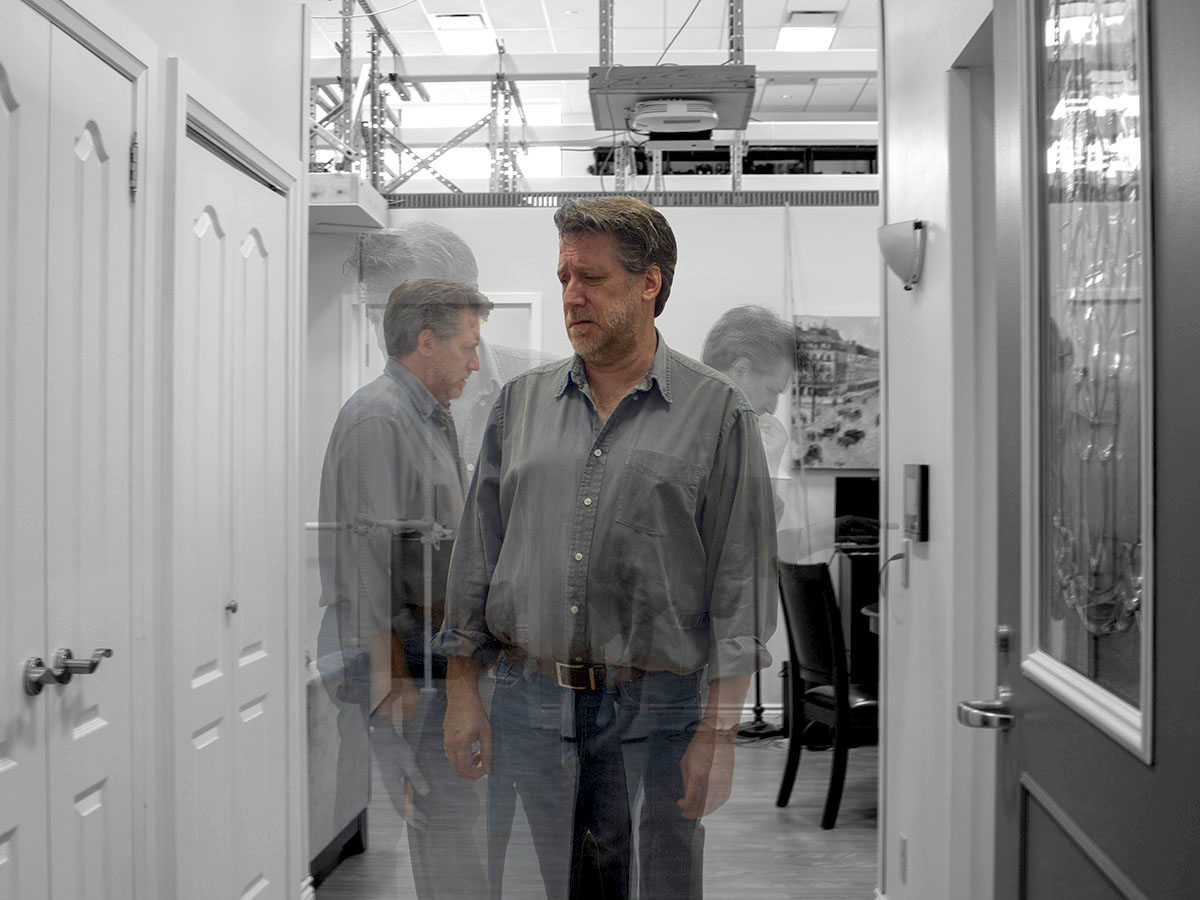 There are an estimated 50 million people currently living with dementia around the world and this number is expected to triple to 152 million by 2050, according to the non-profit organization Alzheimer's Disease International. Researchers at Ryerson are working with new technologies to help health-care providers support this growing population.
Predicting the onset of agitation
Professor Kristine Newman of the Daphne Cockwell School of Nursing is one of the co-founders of the World Young Leaders in Dementia and has led many projects that seek to develop innovative solutions to issues related to dementia. Among professor Newman's recent projects was the creation of a monitoring system that can detect and predict the onset of agitation in people living with dementia.
Professor Newman says that agitation is one of the most common behavioural and psychological symptoms for people living with dementia. This behaviour can cause stress and anxiety for the individual, family caregivers and health-care providers.
Her project was among the first to use a network of sensors to monitor patients with dementia. It involved the use of video cameras, motion and door sensors, wristbands worn by patients to monitor physiological changes such as blood pressure and temperature, and pressure mats were placed under beds. These were installed at the Specialized Dementia Unit at the Toronto Rehabilitation Institute. The research team developed a computer algorithm so that data collected from these devices could be processed to help detect agitation.
"The results were obtained for 17 participants collected over a 600-day period, during which time 305 fully labeled agitation events were detected with our multi-modal wearable sensors," she said. "The benefit of multi-modal sensors over single sensors in detecting agitation in people living with dementia has been confirmed through this study."
Professor Newman's team included professor Lori Schindel Martin of the Daphne Cockwell School of Nursing as well as researchers from the Toronto Rehabilitation Institute and University of Toronto. Shehroz S. Khan, a research scientist at Toronto Rehabilitation Institute and assistant professor at the University of Toronto, led the development of the algorithm.
Initial findings from the study were presented at the IEEE Engineering in Medicine and Biology Society's International Engineering in Medicine and Biology Conference, and the researchers examined the design of their study in an article for the journal Science and Engineering Ethics.
Locating people living with dementia using drones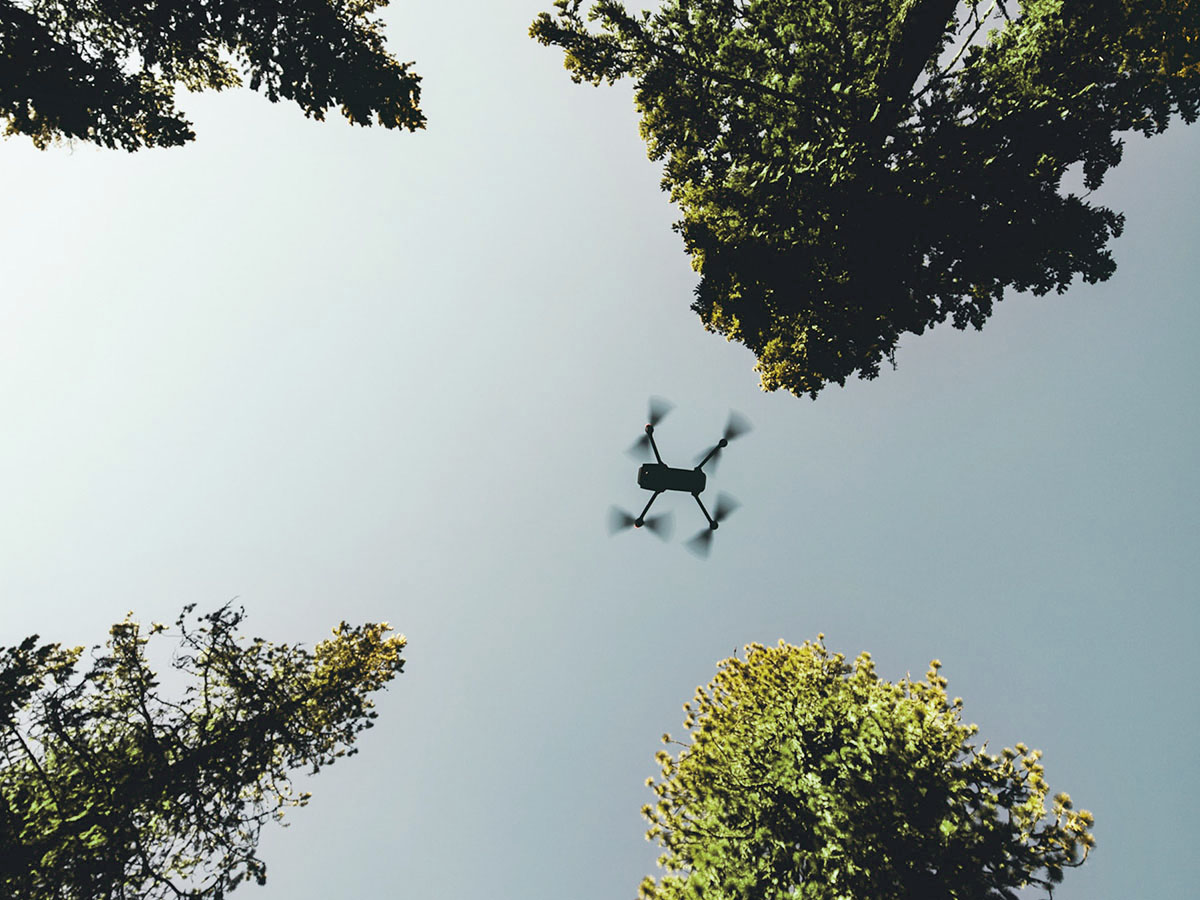 Dalia Hanna is a postdoctoral fellow working with computer science professor Alexander Ferworn at the Computational Public Safety Lab. She has researched the potential for using drones to find missing people who are living with dementia. She says it is important to develop an efficient search method for these types of scenarios.
"Six out of ten people living with dementia will wander, according to the Alzheimer's Association, and if they're not found within 24 hours, their risk of injury increases," she said.
Her research began with an analysis of more than 3,000 records of incidents where individuals had wandered from their homes or care facilities. This data analysis found that people living with dementia will travel up to two kilometres, will often walk in straight lines and are likely to set out for places that are familiar to them. Variables such as age and gender did not affect the person's behaviour.
Hanna also conducted experiments using drones to find people posing as missing individuals. She found that, despite challenges such as battery life, the drone helped to track down targets quickly, allowing the user to cover a large area and gain a wide perspective.
"The time we took in the tests was a fraction of the ground search time," she said, explaining that standard search and rescue operations could take hours or even days.
Hanna used these findings to inform the development of an algorithm that provides recommendations to a drone user on where they should search first. She explained that, in the future, drones could be supplied to security at long-term care facilities or to search and rescue teams. Hanna argues that, even with the help of her algorithm, it's important to have a human pilot who can make decisions.
"We can't depend on automation completely," she said. "There has to be a human factor."
Hanna presented her research at the IEEE/Institute of Navigation Positioning, Location and Navigation Symposium. She now hopes to provide training to security personnel on how to use drones to find missing people who are living with dementia.
Professor Newman's research project was supported by the Alzheimer Society Research Program and the Daphne Cockwell School of Nursing.
The AGE-WELL Networks of Centres of Excellence program provided support for Dalia Hanna's research project.
Updated September 22, 2021.