You are now in the main content area
All new threads: Weaving 3D knitting into Canada's textile industry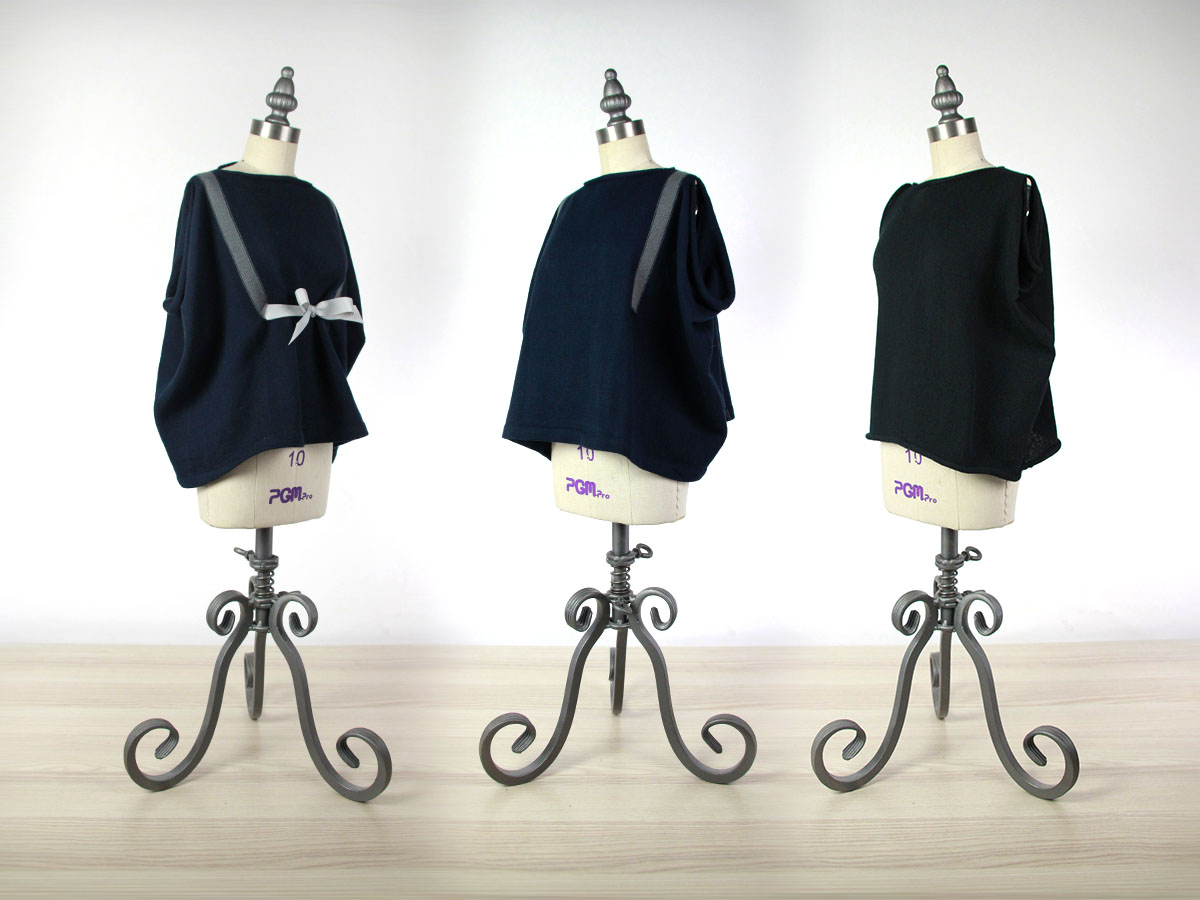 The development of 3D knitting has enabled clothing manufacturers to innovate customizable, seamless garments from digital designs. Like 3D printing, this technique offers a host of exciting possibilities, but Ryerson researcher Kirsten Schaefer has discovered that its adoption has particularly significant implications for companies and their design processes.
Schaefer, who is the project manager at the Myant Lab for Textile Computing in the Faculty of Communication and Design, says the many advantages of 3D knitting include its potential to incorporate invisible wearable technology into clothing and other textile products, such as upholstery and car seat covers. While these technical capabilities are developing rapidly, Schaefer's research has shown that businesses must adopt novel, collaborative processes in order to harness the benefits.
"The ecosystem that's being built because of this access to technology is different from previous ways of designing products," she said. "It needs to be a lot more integrated."
A major advantage of 3D-knitted clothing includes the fact that the garments do not have seams, meaning they are stronger and more comfortable. Clothing designs are also highly customizable, which has benefits for size inclusivity and the ability for manufacturers to make products that fit diverse body types.
Schaefer's research, which she presented at the International Textile and Apparel Association's annual conference, shows there are three key players in this new ecosystem: designers, programmers and manufacturing company personnel. Based on interviews with firms in Canada and the U.S., Schaefer's study suggested that these distinct groups must develop better communication and knowledge translation in order to work efficiently.
"When we add in things like fibres that can transmit smart technology through the fabric, and sensors and actuators, that's a whole other level because you're incorporating scientists, engineers and other specialists," she said. "It's such a multidisciplinary field because it relies on so many different areas of expertise to really make it excel."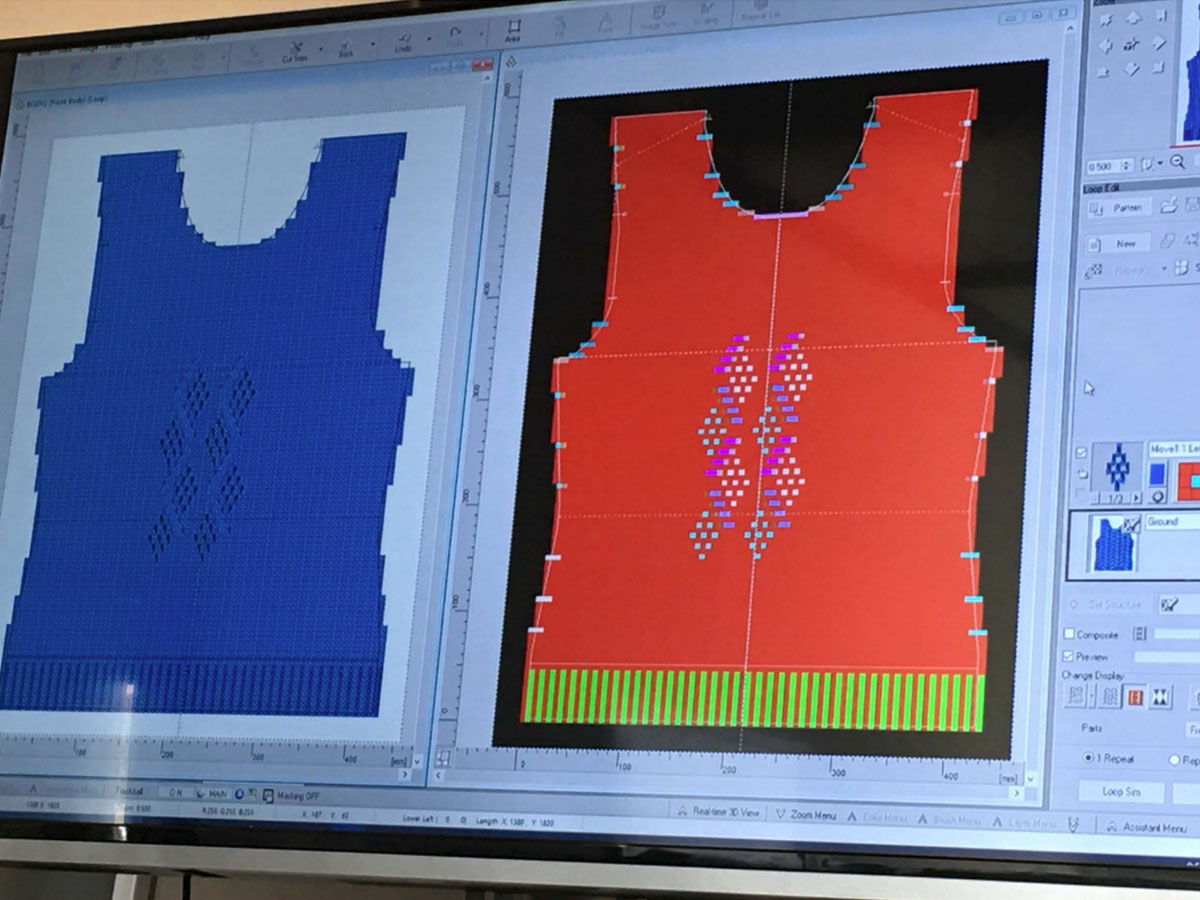 As a lecturer on textiles and design in the School of Fashion, Schaefer is interested in the education required to equip the next generation of designers with necessary skills. Her research, which she completed for her PhD, found that there are very few people trained to use 3D knitting software in North America, despite growing demand for clothing created with the technology.
These are among the key reasons why the Toronto-based company Myant provided Ryerson with a 3D knitting machine and collaborated with the university to found the Myant Lab for Textile Computing. Here, Schaefer is supporting students and researchers who want to experiment with the apparatus and explore how such technology affects creative design processes. The lab is open to students and faculty from across Ryerson.
After speaking with organizations that are using 3D knitting, Schaefer learned about some of the industries that are exploring its potential, from aerospace and the military, to athletics and health care. At Ryerson, researchers from across the university are working on innovations that can be tested in Schaefer's lab, such as stretchable batteries, body sensors and nanomaterials.
"Particularly in health care, it's going to have a huge impact and there's already a lot of momentum there," she said.
With 3D knitting not yet taught in schools, and with only a limited number of companies offering training to clients, Schaefer hopes Ryerson can build a pool of expertise among students and faculty members. In addition to developing a curriculum, she says making people aware of the technology and creating opportunities to use it are important for its growth.
This research was part of the Creating Digital Opportunity project, which was supported by the Social Sciences and Humanities Research Council of Canada's (SSHRC) Partnership Grant program. Kirsten Schaefer's work was also supported by the Ryerson Dr. Liss Jeffrey Graduate Award, the Ontario Graduate Scholarship program and Ryerson's Edward S. Rogers Sr. Graduate Student Fellowship.