You are now in the main content area
Packaging sustainability through the decades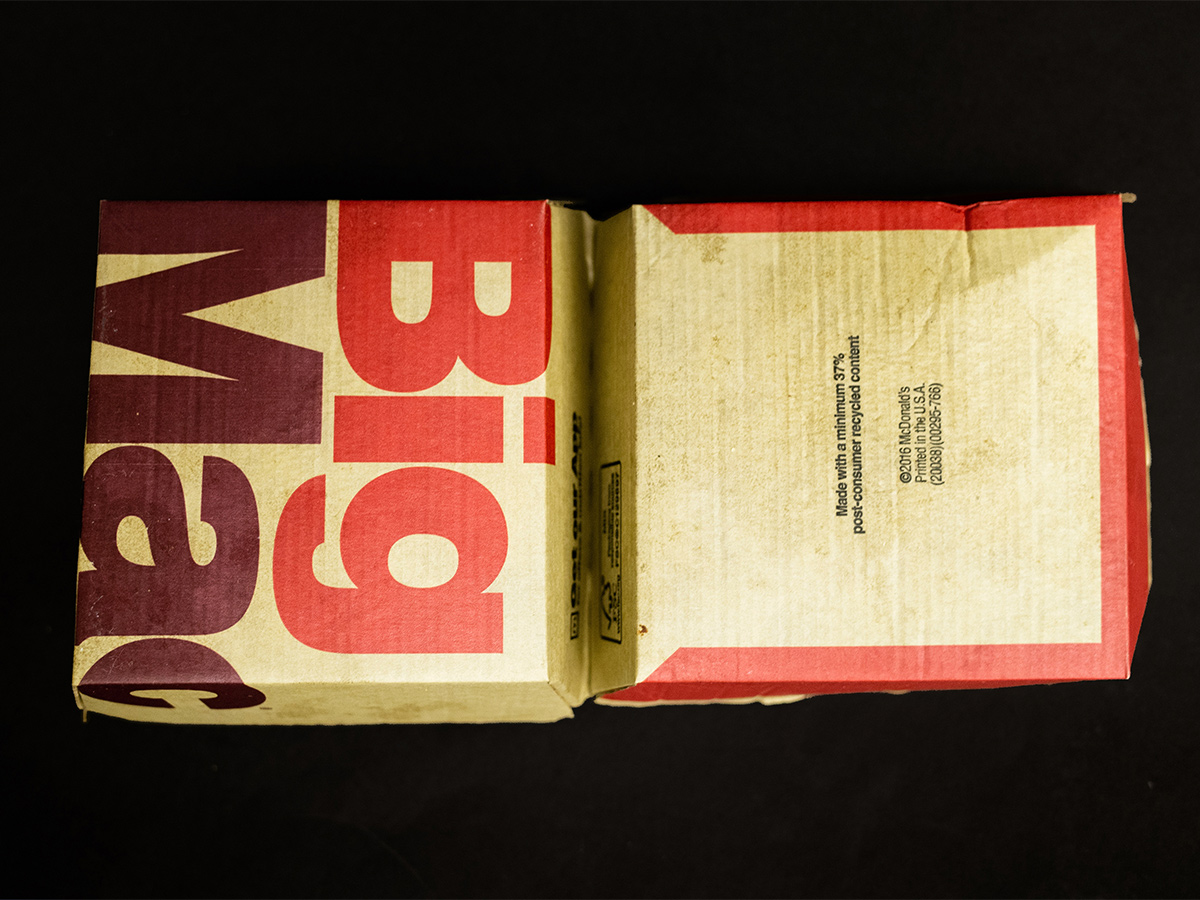 Four decades ago, a burger from McDonald's came in a Styrofoam clamshell. Today, it's a corrugated paperboard box. Is that more sustainable?
A Ryerson University researcher, graphic communications management professor Jonghun (Jay) Park, has explored whether or not the sustainability of food packaging in North America has improved since the 1970s. He's done this by comparing food packaging from major brands like Kraft and the Campbell Soup Company, as well as large fast food outlets like McDonald's, from different points in the last four decades.
He completed a life cycle assessment on 69 packages from 23 different product categories, looking at three examples of each product. The samples all came from the State of Michigan to ensure consistency. The markers he assessed were fossil fuel usage, greenhouse gas emissions, human impact and freshwater eco-toxicity.
The research and comparisons over four decades show that in the cases where the packaging material stayed the same, such as a paperboard cereal box, the packaging in the 2010s only weighed about 60 per cent of what the same product package in the 1970s did. In other cases, packaging material had changed, such as swapping glass bottles or metal tins for plastic containers.
Using the life cycle assessment indicators, professor Park found that overall sustainability has improved, but not in every way.
"The brand owners, they focus only on one particular indicator, for example CO2 (carbon dioxide) emissions. But CO2 emission is not everything," he said. "We need to think about the holistic system."
For example, a burger from McDonald's used to come in a Styrofoam clamshell instead of a paperboard carton. Professor Park says that while Styrofoam is known as one of the worst packaging materials in terms of sustainability, there are actually positive and negative aspects in its use. For instance, it is light – which consumes less gas to transport – and prevents more heat loss than the currently used materials.
But it's also "good marketing strategy" to pursue more sustainable choices, he says. In addition to marketing, professor Park says he personally thinks that companies change packaging design and materials to help reduce costs.
Many companies have changed to plastic from glass. Professor Park notes glass is a very good material for packaging food because there is no chemical interaction between the product and the packaging, but there can be problems from a sustainability point of view during the distribution stage because glass is heavy and can break, causing higher transport costs and potential food loss.
While overall packaging sustainability has improved, professor Park says a holistic view needs to be taken when measuring the impacts.
His presentation, How Changes in Consumer Package Design Impact Environmental Sustainability, was featured at the 2019 conference of the International Association of Packaging Research Institutes, which has members in 29 countries.
Professor Park is conducting further research into sustainable packaging with funding from the Natural Sciences and Engineering Research Council of Canada.