You are now in the main content area
Where the wild things cross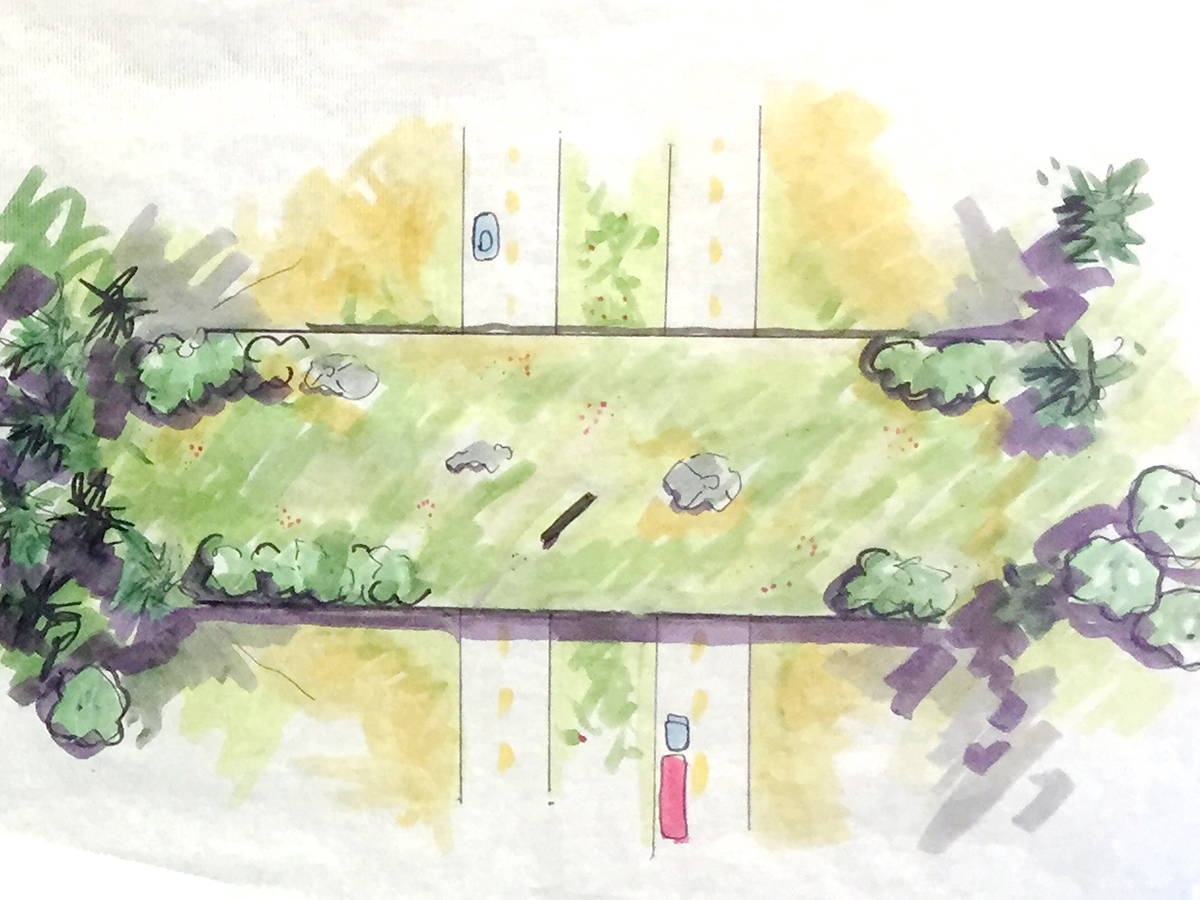 There's a solution to help wildlife and humans safely traverse roadways in both forested wilds and urban settings, helping them avoid deadly vehicle collisions. Build an overpass, tunnel or even an at-grade connecting structure. When building one of these structures, make the design specific to the target species, use materials and vegetation that will make the crossing feel safe for the animals so they will use it, and utilize fencing in tandem with the crossing to help guide the animals as they travel.
Ryerson's Nina-Marie Lister, a professor in the School of Urban and Regional Planning and lead of the Ecological Design Lab, is looking to innovate and integrate when it comes to the design and planning of infrastructure built to provide safe passage for wildlife and people.
Professor Lister and her team are part of international efforts to innovate in areas such as construction materials, methods, design and planning that will also be understood by and add value for humans. For instance, early overpass designs were modelled on standard highway bridges, which were intended to carry vehicle loads. In the case of wildlife crossings, the loads would be soil, vegetation and animals, so potential design innovations include lighter construction materials that could possibly be used in tandem with different methods of habitat construction, similar to, for example, a green roof.
"Materials matter. Design decisions matter," she said, adding that integrated planning efforts require interdisciplinary collaboration among experts in landscape architecture, civil engineering and ecology. They work together to develop integrated designs that consider the location, habitat type, suitable materials and the species that will use the passage.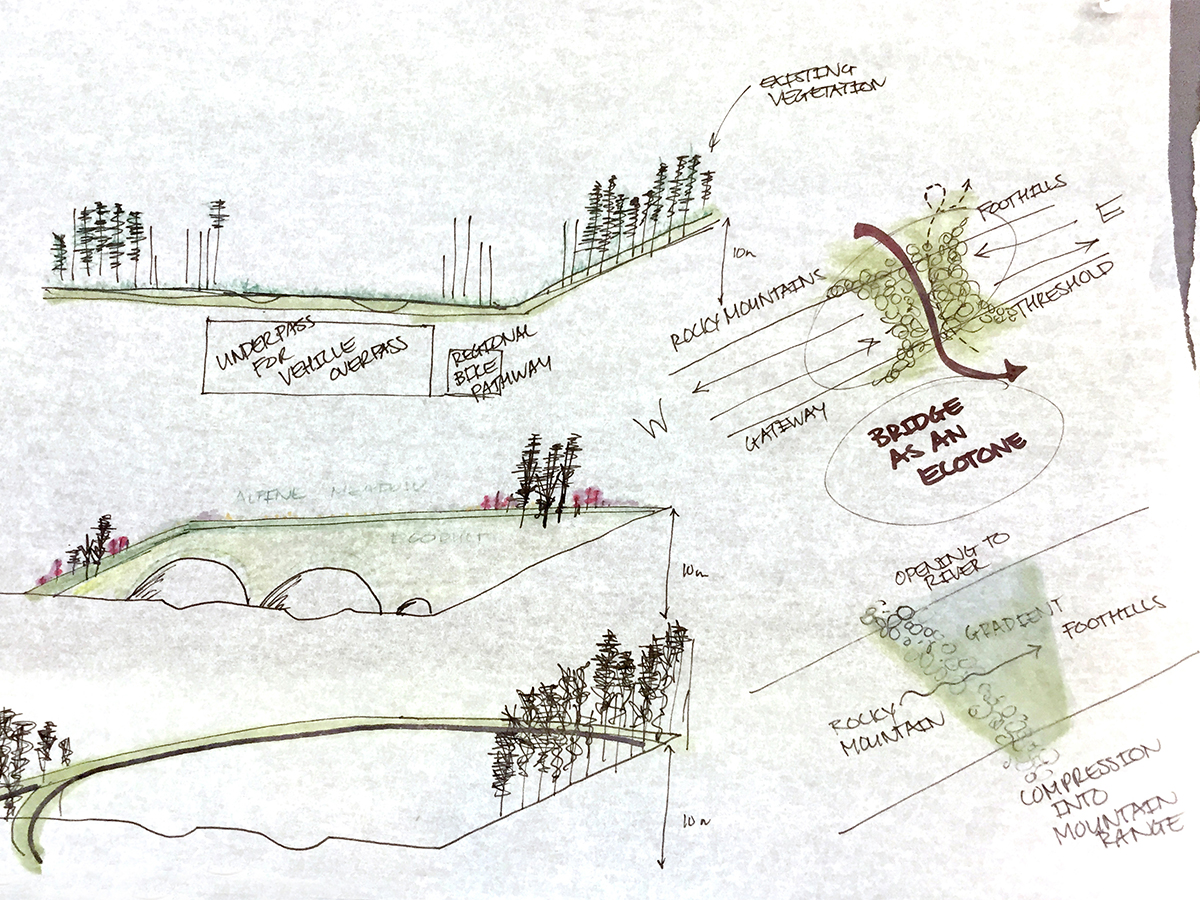 Professor Lister said that several studies conducted across North America by the lab' s collaborators, such as research by Dr. Tony Clevenger, a research wildlife biologist with the Western Transportation Institute at Montana State University, have shown that when the right location has been chosen for a crossing and fencing is used as well, wildlife crossing structures are more than 90 per cent effective in preventing collisions between wildlife and vehicles.
Professor Lister and her lab group, along with partner ARC Solutions, contributed research that ultimately influenced the design and building of the most recent overpass opened in Yoho National Park, B.C. The overpass joins a network of crossing structures − mostly overpasses and underpasses − that help move wildlife safely across the Trans-Canada Highway in Yoho and Banff National Parks. The new overpass, which opened in summer 2018, is the largest of its kind in the Rockies.
Another example of the Ecological Design Lab' s recent work is its contributions to a design workshop as part of the effort to get a super-crossing built over the 16-lane Pacific Coast Highway in California. The hope is to reconnect the landscape and habitats severed by this major commuter route and help save the last remaining cougar population that lives in the Hollywood Hills in Los Angeles. Cougars have been cut off from their mates and their home ranges have been fragmented, resulting in the deaths of many cougars who are killed when trying to cross the freeway.
Professor Lister and her lab group are frequent collaborators with other partners on similar projects and in developing innovations and integrating design solutions with planning for crossing structures. She is the principal investigator for a Partnership Development Grant that includes 27 partners across North America.
Funding for this project was provided by the Social Sciences and Humanities Research Council of Canada.