Toronto Metropolitan University awarded $98.6 million in funding through the Canada First Research Excellence Fund to support transformational migrant integration research
April 28, 2023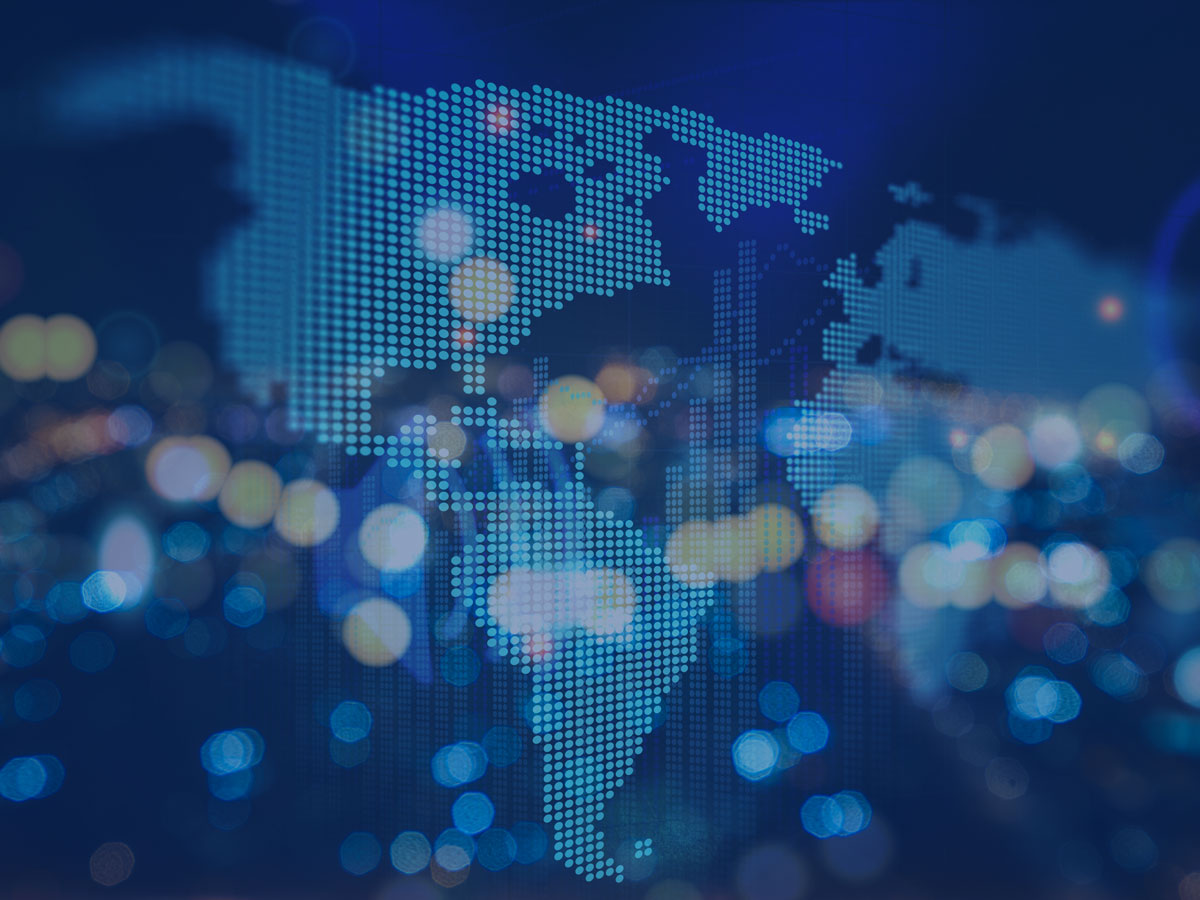 Toronto Metropolitan University (TMU) will lead an innovative new research program to further understanding of migrant integration during a time of rapid technological transformation. This collaborative, pan-Canadian effort will be supported for seven years by a $98.6 million grant from the Canada First Research Excellence Fund (CFREF).
Migrant Integration in the Mid-21st Century: Bridging Divides will bring together researchers from TMU, Concordia University, the University of Alberta and The University of British Columbia. In addition to the four leading academic institutions, this project will include 25 research leaders and more than 100 scholars, and it will offer 1,500 training opportunities and involve more than 200 organizations.
Collaborative and interdisciplinary, Bridging Divides will build on the partners' expertise in areas such as migration, technology adoption, community health, the future of work and creating smart, resilient cities. Focusing on practical outcomes centred on creating thriving and inclusive communities, the research will lead to the reduction of barriers to economic and social inclusion for migrants, taking a novel, technology-informed approach.
"Congratulations to all of the Toronto Metropolitan University researchers and collaborators involved in this important initiative. As a global leader in immigration and settlement studies with a long history of national and international engagement, TMU is well positioned to guide this innovative project," said TMU President and Vice-Chancellor Mohamed Lachemi. "This funding from the Government of Canada will advance the country's research on migrant integration towards valuable knowledge and outcomes that can be integrated into global immigration policies."
Anchored by renowned scholars, including Canada Excellence Research Chair in Migration and Integration, professor Anna Triandafyllidou, who is the scientific director of Bridging Divides, this project will take a novel approach to addressing the challenges of immigration and migration worldwide.
A paradigm shift in migrant integration
"Bridging Divides will address the global challenges of migrant integration, offering critical insights during this time of rapid social, economic, and digital transformation," said Vice-President, Research and Innovation Steven N. Liss. "By leveraging the breadth and depth of our research expertise in areas including immigration, technology adoption and community health to remove barriers, together, we can build inclusive, prosperous societies."
In 2022, Canada welcomed 437,000 new permanent residents and 1.2 million temporary migrants. Immigration is slated to play an important part in Canada's post-pandemic recovery plans to help fill job vacancies and grow the economy – but with this comes challenges, such as societal polarization, housing crises and leveraging foreign education credentials. Bridging Divides will initiate a paradigm shift in migrant integration, applying interdisciplinary and intersectoral approaches to understand the socio-economic and technological changes accelerated by the pandemic. This intersectional approach will further the modernization of global immigration policies and contribute to building communities and urban centres that are equitable, resilient and inclusive to migrants.
Building thriving and inclusive communities
"Bridging Divides is pioneering a new approach to how we research migrant integration through studying how all areas intersect with the technologies that are transforming our society. In today's digital world, this is key to shaping policy and improving outcomes for immigrants and all Canadians," said professor Triandafyllidou.
"The central element of integrating technological innovations into the Bridging Divides program from its inception is pivotal to making advanced technologies more inclusive and equitable by design," said professor Ebrahim Bagheri, the Canada Research Chair in Social Information Retrieval, who is the Bridging Divides scientific co-director.
Focusing on urban centres both large and small, Bridging Divides will examine how the complex processes of settlement and integration intersect with a broad range of areas, such as health, civic participation and urban infrastructure. To investigate these diverse topics, the Bridging Divides team will focus on four research streams: Immigrant Health and Well-Being, Employment and Lifelong Learning, Place and Infrastructure, and Citizenship and Participation. Six working groups will ensure support and coordination between the thematic streams.
Bridging Divides will develop innovative methodologies by bringing together data science and engineering with sociology, geography, the fine arts and urban and health studies. The program will generate new conceptual frameworks for understanding migrant integration in an interconnected and polarized world.

TMU is also an institutional partner on the CFREF-funded initiative led by Concordia University, Electrifying Society: Towards Decarbonized Resilient Communities.
Electrifying Society aims to accelerate and optimize a transition to clean energy technologies with an approach that integrates technological and social innovation.
Four TMU researchers will contribute their expertise to this interdisciplinary, collaborative project in topics such as smart buildings, smart switching systems and microgrids, and cybersecurity. The participating TMU researchers are professor Atefeh (Atty) Mashatan, the Canada Research Chair in Quality of Security Framework for Internet of Things (IoT), from Information Technology Management; professor Alan Fung from the Department of Mechanical and Industrial Engineering; professor Jenn McArthur from the Department of Architectural Science; and founding academic director of the Centre for Urban Energy, professor Bala Venkatesh from the Department of Electrical, Computer and Biomedical Engineering.
Learn more about the Bridging Divides project's researchers and partners.
Learn more about the CFREF grant program (external link) .
Learn more about migration and settlement studies at TMU:
CERC in Migration and Integration