TMU professor Imogen Coe wins trailblazer award for improving equity, diversity and inclusion in science
December 14, 2022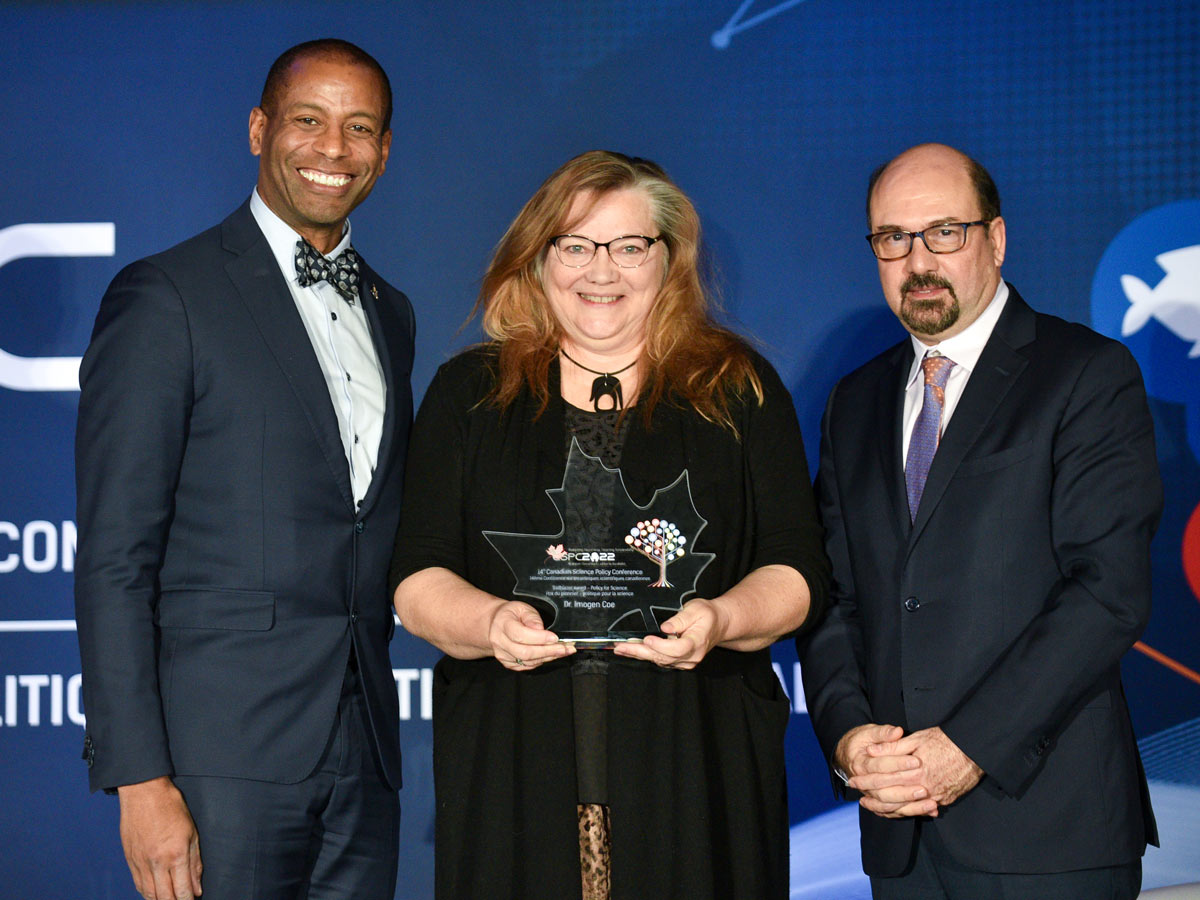 Toronto Metropolitan University (TMU) Faculty of Science professor Imogen Coe has received national recognition for her impact through leadership in equity, diversity and inclusion (EDI) advocacy in scientific research environments.
The Canadian Science Policy Centre's 2022 Trailblazer - Policy for Science Award was presented to professor Coe for her exceptional contribution to integrating the principles of EDI into the science, technology, engineering and math (STEM) research ecosystem. The award recognizes individuals who have been instrumental in transforming the Canadian science policy environment while inspiring others. Professor Coe's advocacy has influenced the policies and practices of funding agencies, government and industry workplaces.
"This award is particularly meaningful because it recognizes the invisible work that I and others have done for a very long time in trying to create a better science world for others," said professor Coe.
The accomplished cell biologist and Founding Dean of the Faculty of Science said she uses her privilege as an academic scientist and tenured professor to promote a more inclusive culture.
"When you become a professor, you notice who is speaking up in departmental meetings or who is not raising their hand in a classroom or who is dropping out," said professor Coe. "I've always had the curiosity to ask why and what can we do about it? Other people are not able to do so, but I have privilege, so it's my job. It's my responsibility."
Professor Coe's work to raise awareness about the need for institutional change in research culture in the post-secondary sector helped lead to the Dimensions Program, a federal initiative to address barriers and discrimination at post-secondary institutions. She was also recently named the inaugural Scholar-in-Residence at the Natural Sciences and Engineering Research Council (NSERC) of Canada.
"Professor Coe is a dedicated and resolute champion of EDI and has had great success influencing positive change in the science research environment across Canada throughout her 25-year career," said Steven N. Liss, TMU's vice-president, research and innovation. "I'm pleased to extend my congratulations to professor Coe on this well-deserved award."
The Canadian Science Policy Centre (CSPC) brings together an inclusive and effective science policy community to create connection, build capacity and catalyze research in order to contribute to the well-being of Canadians. To learn more about the CSPC visit their website (external link, opens in new window) .