Creative industries professor named to the Royal Society of Canada's College of New Scholars, Artists and Scientists
September 09, 2021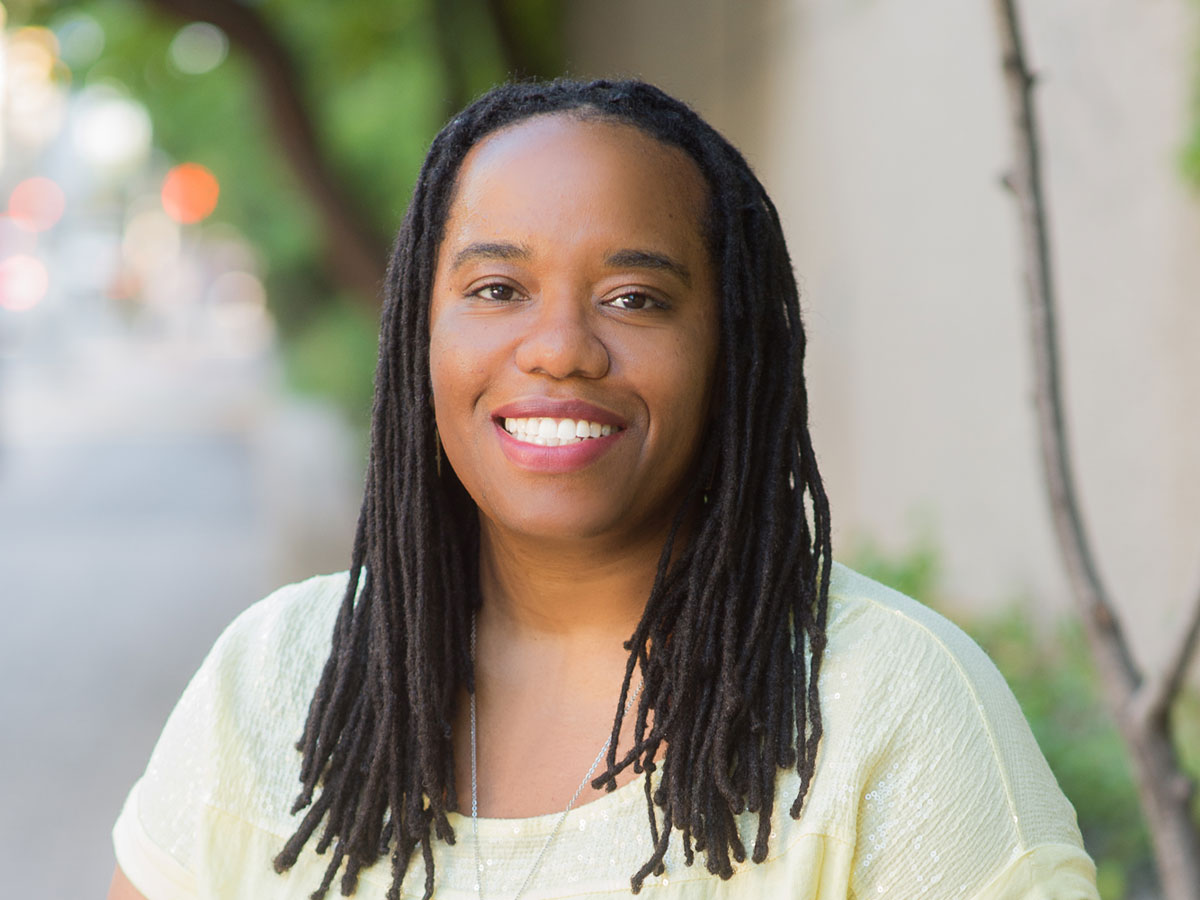 A Ryerson University researcher received a prestigious honour this week. Professor Cheryl Thompson has been named a Member of the Royal Society of Canada's (RSC) College of New Scholars, Artists and Scientists, which recognizes emerging intellectual leaders who have demonstrated a high level of achievement.
One of Canada's leading Black studies scholars, professor Thompson is the author of Beauty in a Box: Detangling the Roots of Canada's Black Beauty Culture and Uncle: Race, Nostalgia, and the Politics of Loyalty. The Creative School researcher is recognized as a key thinker on media and archives, and recently received an Early Researcher Award from the Ontario government to create a comprehensive inventory of Ontario's Black archives. She is helping to guide national and international conversations about Canada's histories of anti-Black racism in blackface performance, Black beauty culture, and Black arts and culture, improving understandings of these topics through her pioneering work.
"A lot of the work that I've done grew out of my desire to do something about the questions that I have," said professor Thompson, adding that those questions often arose out of her own experiences doing research in archives. Becoming a Member of the College of New Scholars, Artists and Scientists offers an opportunity to collaborate with other leading academics across the country, says professor Thompson, as well as to extend the reach of her research. "I see something like this, it's about impact and being able to share that beyond your own university to the community, to the province, nation and internationally," she said.
"Professor Thompson is at the forefront of important research into Black history in Canada, research which comes at a critical time as our country seeks to address anti-Black racism," said Steven N. Liss, Ryerson's vice-president, research and innovation. "Many congratulations to professor Thompson on being selected for this accolade in recognition of her leading and interdisciplinary work. Her membership in the Royal Society of Canada's College of New Scholars, Artists and Scientists will enable her to further influence these important discussions."
Professor Thompson joins other Ryerson Members of the College of New Scholars, Artists and Scientists: professors Catherine Beauchemin, Eliza Chandler, Anatoliy Gruzd, Sepali Guruge, Trevor Hart, Ali Mazalek and Catherine Middleton. She is one of 51 new Members of the College who will be welcomed during the formal induction ceremony of new RSC Members and Fellows on November 19.
Learn more about this year's new RSC Members and Fellows. (external link, opens in new window)
Related links:
Ryerson professors recognized with Early Researcher Awards (June, 2021)
Creative Industries prof leads groundbreaking research to recover Canada's Black archives (September, 2021)
Ryerson professors named to the Royal Society of Canada and the College of New Scholars, Artists and Scientists (September, 2020)