New Banting Postdoctoral Fellow pioneering hybrid imaging technique for brain cancer treatment
July 15, 2021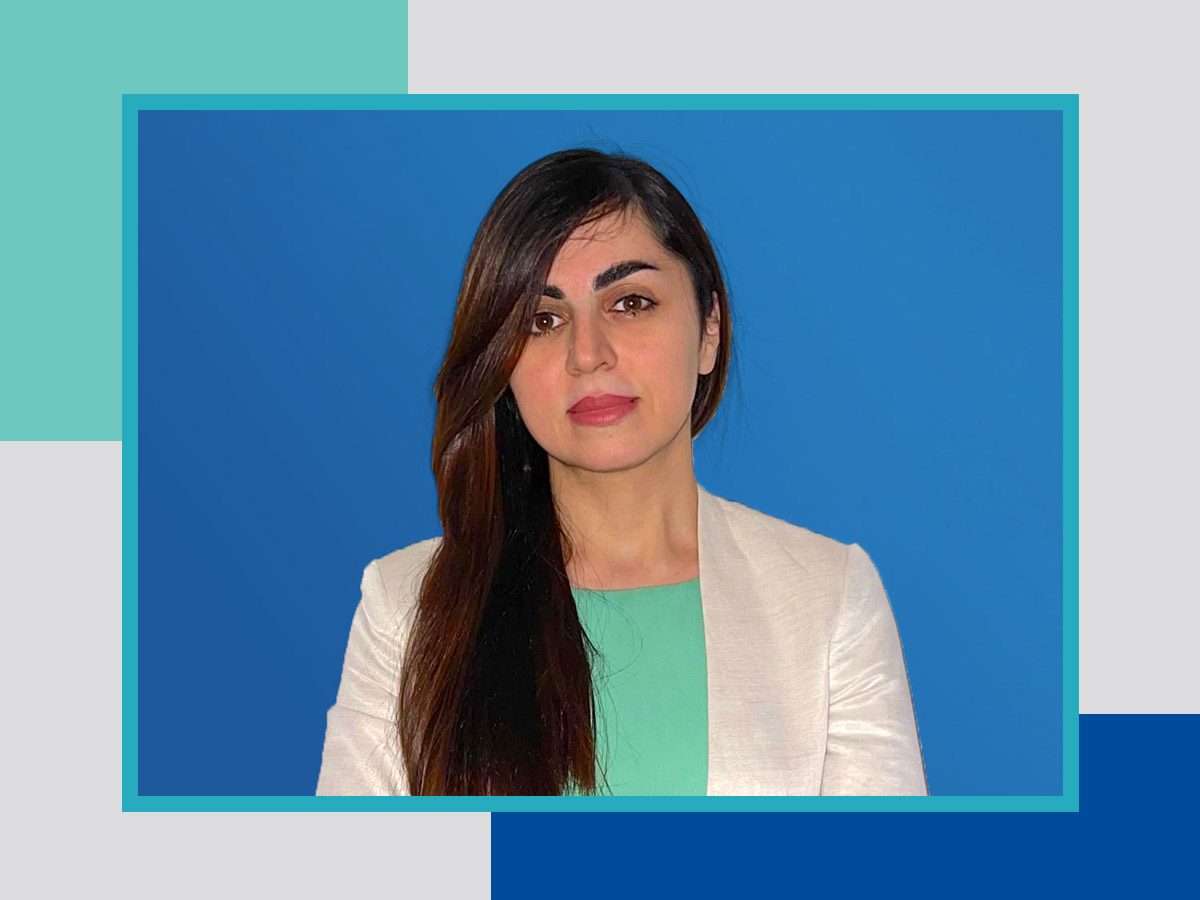 Ryerson medical physics PhD graduate Reyhaneh Nosrati has been selected for a prestigious Banting Postdoctoral Fellowship by the Canadian Institutes of Health Research. During her fellowship, she will work on a novel imaging technique that would help to advance treatment of glioblastoma, the most aggressive and lethal type of brain cancer.
She will conduct her fellowship research at Massachusetts General Hospital, accessing that institution's world-class facilities and researchers, after completing a clinical residency in Diagnostic Imaging Medical Physics at Boston Children's Hospital and Harvard Medical School. There she will use her experience with different types of imaging technologies, such as MRI and positron emission tomography (PET), to develop a hybrid imaging technique. That technique will be applied to one of the biggest challenges in treating glioblastoma: the difficulty in accurately determining the borders of these tumours. Currently, treatment planning for radiation therapy or surgery typically relies on conventional MRI scans.
Her research will combine molecular imaging techniques, including PET scans and Magnetic Resonance Spectroscopic Imaging, to map the metabolic activity of the brain and delineate the tumour borders, shifting away from conventional MRIs.
Tumour cells from glioblastoma have distinctive metabolic properties compared to normal brain tissue. Due to physiological changes around this type of tumour, other brain tissue can mimic the appearance of a tumour in a conventional MRI image. Planning treatment based on these images can present challenges, as it is difficult to determine the true borders of the tumour. This results in treatments potentially leaving malignant cells behind or damaging healthy tissue. "What we're proposing is to come up with a new hybrid imaging technique to clearly visualize the tumour boundaries and to have a perfect radiation therapy plan to non-invasively treat these kinds of tumours," said postdoctoral fellow Nosrati.
Learn more about the Banting Postdoctoral Fellowship program (external link) .
Related links:
Banting Postdoctoral Fellow developing world's first non-invasive kidney assessment technology