Ryerson to lead collaborative six-year program in responsible development of artificial intelligence
June 10, 2021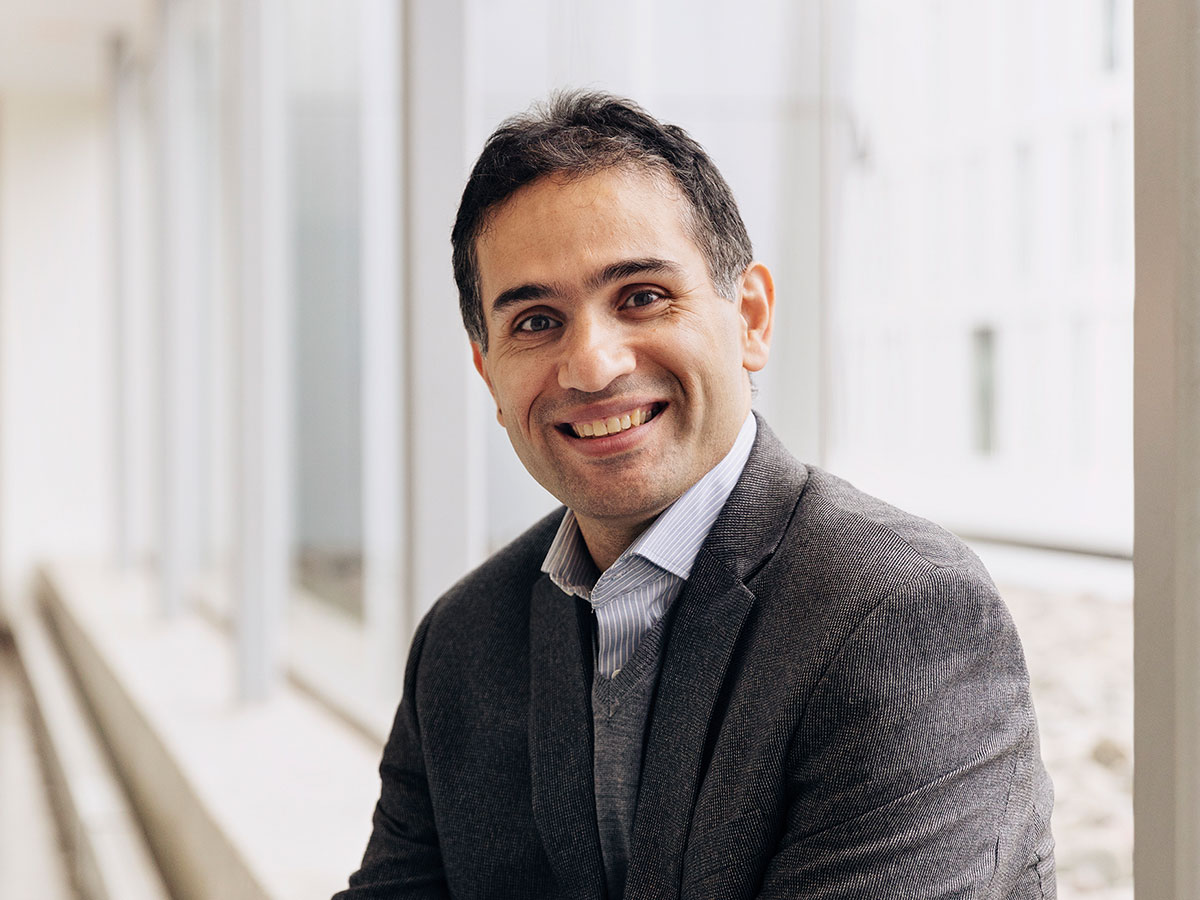 A Ryerson University initiative to train emerging artificial intelligence (AI) experts in social, legal and ethical responsibility has received $1.65 million in funding through the Natural Sciences and Engineering Research Council of Canada's (NSERC) competitive Collaborative Research and Training Experience program (CREATE).
Responsible Artificial Intelligence (RAI), led by engineering professor Ebrahim Bagheri along with a multi-institutional and multi-disciplinary team of collaborators, will offer students in natural sciences, engineering, humanities and social sciences the opportunity to become experts in state-of-the-art AI research. The students will gain the skills to advance AI while receiving coaching to recognize the societal threats and challenges presented by unintended AI byproducts, such as discrimination, reinforcement of inequalities, surveillance intensification, invasion of privacy and more.
"The hope is to train the next generation of AI researchers and scientists to be cognizant of responsible use and development of technology," said professor Bagheri. "As an AI researcher, it's not about what you can do with technology, but rather what you should be doing with technology."
While there are other responsible-use AI training initiatives around the world, professor Bagheri says this Ryerson-led CREATE program will be one of the first to offer a formal, multi-institutional option in Canada. With more than 180 learning opportunities created over six years, Responsible Artificial Intelligence (RAI) will train graduate students and allow undergraduate students to engage with research. Three streams will cover how AI should be responsibly developed and deployed from different perspectives: government, industry and community/civil society. From technology giants to government organizations, to watchdog and advocacy groups, several partners representing those three perspectives have agreed to participate.
Trainees will complete online courses and attend annual multi-day summer and fall institutes. Courses will include topics such as law, policy and AI governance, civic responsibility and dis/misinformation, future of work, and justice and equality. During the institutes, the students will collaborate with other students and sector mentors from the partnering organizations to develop solutions to a specific challenge in responsible AI, as well as participate in group hackathons.
"This grant will support an innovative program that addresses the pressing need to have AI experts who can develop projects beneficial to Canadians that include social responsibility as part of the design," said Steven N. Liss, Ryerson's vice-president, research and innovation. "I'm thrilled to congratulate professor Bagheri and his collaborators on their funding success."
Responsible Artificial Intelligence (RAI) will officially launch on September 1, 2021. The co-principal investigators include: professors Faezeh Ensan, Qinmin (Vivian) Hu and Frauke Zeller from Ryerson; professors Benjamin Fung, Zack Marshall and Reihaneh Rabbany from McGill University; professors Robin Cohen and Maura Grossman from the University of Waterloo; professor Sébastien Gambs from Université du Québec à Montréal; and professor Joanna Redden from Western University.
Learn more about the Responsible Artificial Intelligence (RAI) training program.
Learn more about the programs being supported by NSERC CREATE funding (external link) .
Related links:
Ryerson spearheading innovative medical technology industry bridging program through federal grant