Grants support Ryerson research projects across the social sciences and humanities
June 15, 2021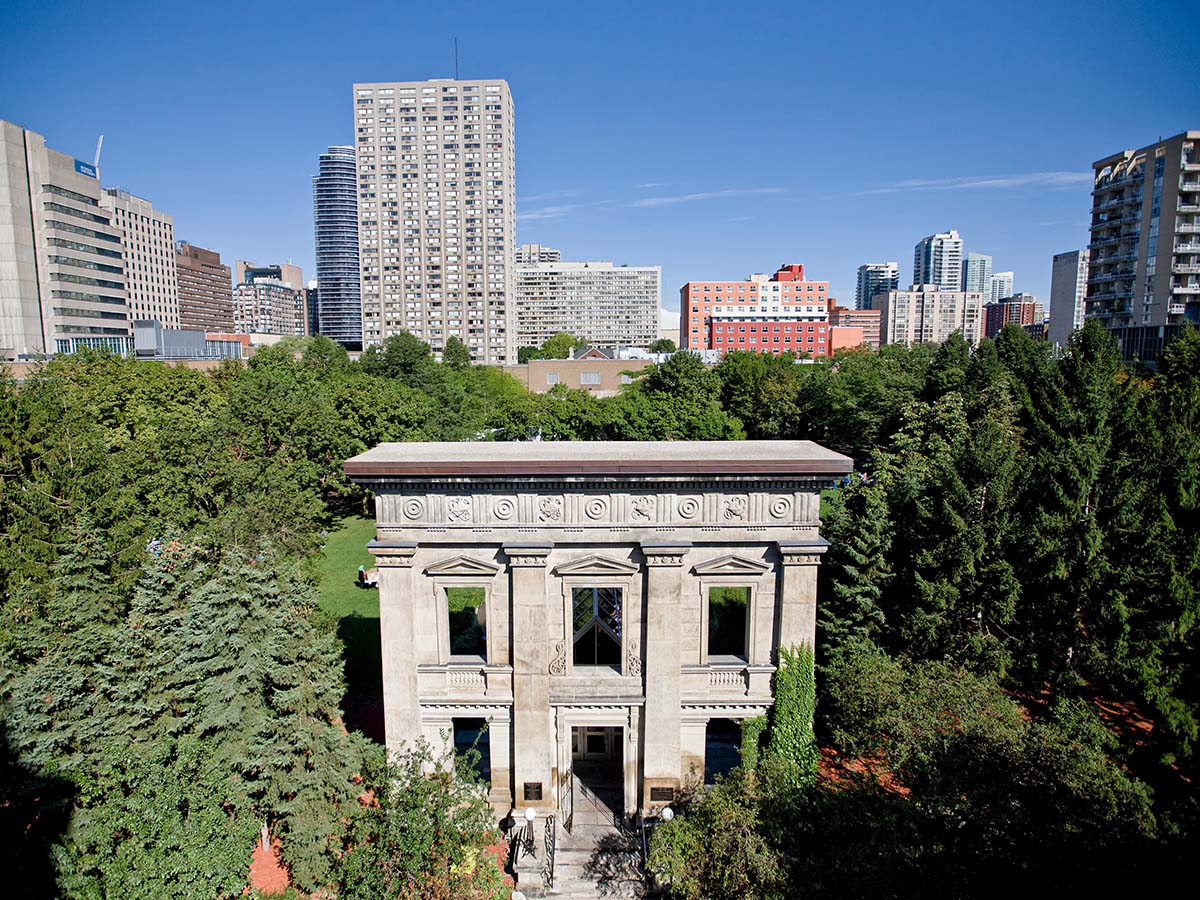 Ryerson researchers have had a strong showing in recently announced funding from the Social Sciences and Humanities Research Council of Canada (SSHRC) through its Partnership Development, Insight and Connections grant programs.
Collaborations will be enabled through the two Partnership Development Grants awarded to Ryerson. One project will bring together scholars from four different institutions to examine migration and integrate perspectives from the global south. In another project, a Ryerson researcher will partner with industry to expand and advance a technology that helps neurodiverse students to attend school remotely while maintaining a physical and social presence in the classroom.
Eleven researchers will receive SSHRC Insight grants, which support research excellence being undertaken both by individual researchers and by teams. These projects range from examining the history of Black community organizations in Canada to exploring creativity during and after the COVID-19 pandemic to increasing police transparency.
The SSHRC Connection grants program will support two projects: an anti-racist knowledge sharing initiative for early childhood educators and an outreach and engagement program about the online harm of private messaging apps and the role they play in facilitating the spread of disinformation, along with potential policy approaches to the issue. SSHRC Connection grants fund activities and tools that facilitate the flow and exchange of knowledge gained from research.
"Critical issues that impact Canadian society are being examined by Ryerson researchers through their work in the social sciences and the humanities," said Steven N. Liss, Ryerson's vice-president, research and innovation. "Congratulations to all of the researchers who have secured funding through these programs."
Ryerson projects being funded by SSHRC Partnership Development Grants
Faculty of Community Services
Mehrunnisa Ali: International coalition of research centres in migration
Ted Rogers School of Management
Deborah Fels: Webmoti 2.0
Ryerson projects being funded by SSHRC Connection grants
Faculty of Community Services
Rachel Berman: Give Race its Place: An Anti-Racist Knowledge Sharing Initiative for Early Childhood Educators
Ryerson Leadership Lab
Karim El Bardeesy: Private Messaging Platforms, Disinformation and Online Harms
Ryerson projects being funded by SSHRC Insight grants
Faculty of Arts
Alyssa Counsell: Improving statistics education and statistical literacy in the social sciences
Mélanie Knight: Forgotten histories: Black community organizations in Toronto and the rise of the Black movement in Canada (1890-1990)
Julia Spaniol: Aging and prosociality: Understanding the role of cognitive, motivational, and resource-related factors
Sara Thompson: Reducing the Excessive Use of Force and Increasing Police Transparency and Accountability: Examining the Impact of Body Worn Cameras for Achieving Social Justice Ends
Anna Triandafyllidou: Skilled Migrant Decision Making Under Uncertainty (DEMA)
Faculty of Communication and Design
David Gauntlett: Rethinking Creativity in and after the COVID-19 Pandemic
Alexandra Mazalek: Planning and Control of Actions in Unmediated, Augmented, and Virtual Environments
Faculty of Community Services
Kristine Newman: Resiliency and vulnerability of Young Caregivers: A longitudinal study of their navigation through COVID-19
Raktim Mitra: Active Transportation Planning and Travel Behaviour Change in Post-COVID-19 Canada
Ted Rogers School of Management
Sameh Al Natour: The Effects of Contextual Factors and Cognitive Biases on Mobile App Information Sharing Behavior
Oliver Okafor: Race, migration and workplace dignity
See a full list of the latest SSHRC Partnership Development Grant recipients., external link, opens in new window
See a full list of the latest SSHRC Insight grant recipients., external link, opens in new window
See a full list of the latest SSHRC Connection grant recipients., external link, opens in new window
Related Links:
New SSHRC grants support 11 Ryerson research projects across social sciences and humanities July, 2020
Special COVID-19 initiative Partnership Engage grants awarded to Ryerson researchers January, 2021