Researchers to examine road safety for cyclists and pedestrians in context of COVID-19
March 11, 2021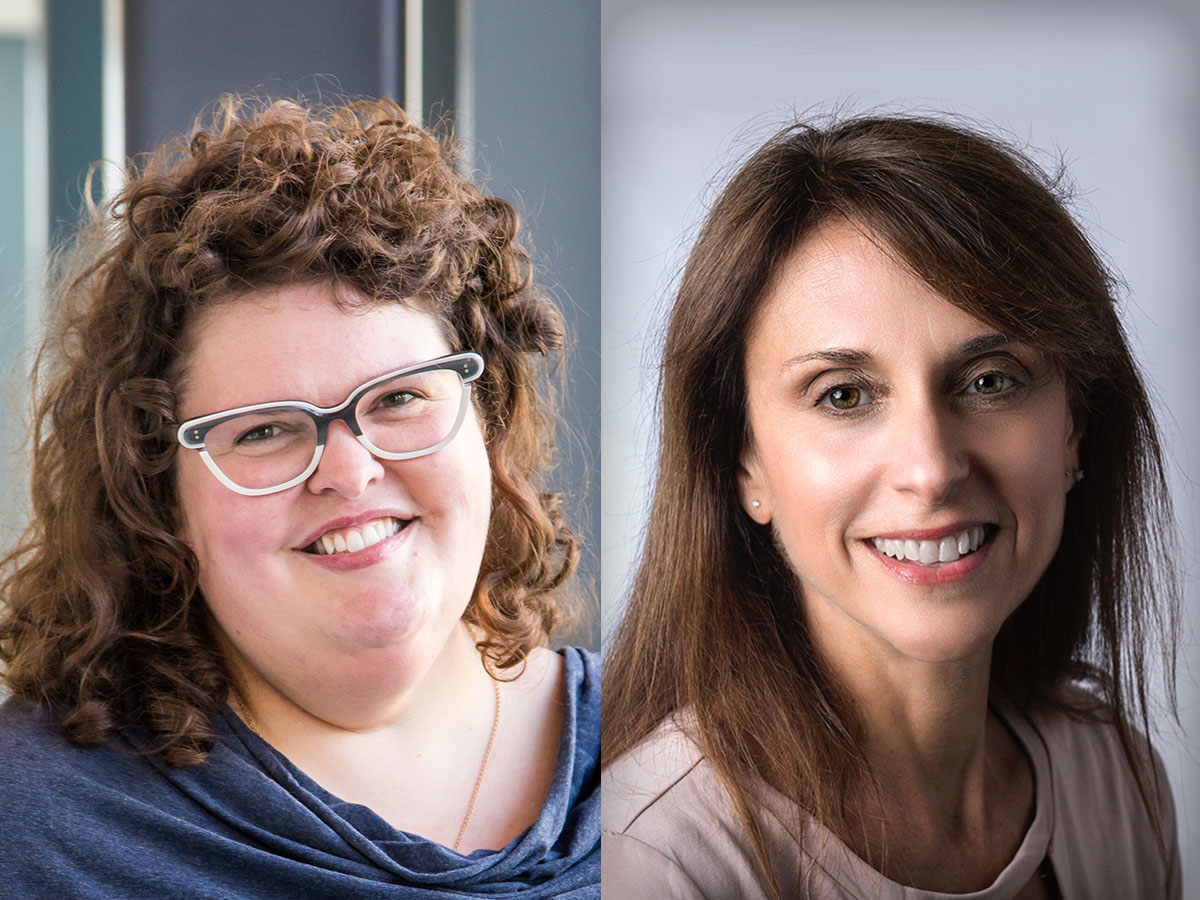 Two research teams from Ryerson University will study road collisions in the context of the COVID-19 pandemic, with a particular focus on vulnerable road users like cyclists and pedestrians.
Professors Anne Harris and Linda Rothman from the School of Occupational and Public Health will lead separate studies on the subject to increase our understanding of injury rates and improve road safety.
The projects are being funded by the Canadian Institutes of Health Research (CIHR) as part of an initiative to support research that will help to prevent, contain or mitigate the impacts of COVID-19 and other health emergencies in Canada.
Professor Harris (external link, opens in new window) will compare data from health-care records and police reports to detect road injuries for pedestrians and cyclists in Ontario in order to gain insights into who might be missing from police-reported crashes. Along the way, the research team will examine patient outcomes and the impact of COVID-19 on each data source.
Professor Rothman (external link, opens in new window) will analyze data related to transportation mode changes and pedestrian and cyclist road traffic collisions from several cities across Canada to assess trends related to the pandemic. Her work will also evaluate the effectiveness of new strategies, such as the implementation of new cycle tracks, quiet streets and street closures.
"Across Ryerson, our researchers have responded to the COVID-19 pandemic with important projects that address the diverse health, societal and economic impacts of this complex, global crisis," said Steven N. Liss, vice-president, research and innovation at Ryerson. "Congratulations to professors Harris and Rothman on securing this support from the CIHR. Their research will examine the critical issue of road safety from new perspectives, helping to deepen our understanding of the key problems and push forward the development of new policies."
Protecting vulnerable road users
Due to a new focus on physical distancing, COVID-19 has made cycling and walking a more attractive transportation option for many people. However, professor Harris says these road users are more vulnerable to injury.
To understand the overlap between police-reported crashes and health-care records, what happens to people after they are involved in a crash and the effect of COVID-19, professor Harris will partner with collaborators at the Institute for Clinical and Evaluative Sciences (ICES) and the Ministry of Transportation of Ontario.
Professor Harris's team will update the linkages between their two data sources once data for the period of disruption caused by COVID-19 become available. Ultimately, the research will build new partnerships among road safety experts, and form groundwork for the surveillance and prevention of pedestrian and cyclist injury in Canada.
According to professor Rothman, the "stay-at-home" policies of the pandemic resulted in a temporary, dramatic reduction in road traffic injuries. However, this trend is beginning to change as restrictions lift and motorists return to the road.
Professor Rothman will look at data from cities and provinces across Canada to see how the implementation and relaxation of policies affect road safety trends during the period between 2016 and 2023. Her team will also map collisions and examine how they link to roadway strategies that were put in place because of the pandemic, like road closures or bike lanes.
Data will also be analyzed by age, sex, injury severity and travel mode. The researchers will share their final results with key stakeholders, including municipalities and Parachute, the national injury prevention charity.
The two Ryerson studies are among 52 new COVID-19 research projects (external link, opens in new window) that are being supported by the CIHR in a round of funding worth a total of $25 million.
Related links:
Recipients of Ryerson COVID-19 SRC Response Fund announced
Ryerson faculty members receive NSERC grants for innovative COVID-19 research
Eleven Ryerson research teams to begin new COVID-19 projects