Ryerson faculty members receive NSERC grants for innovative COVID-19 research
August 25, 2020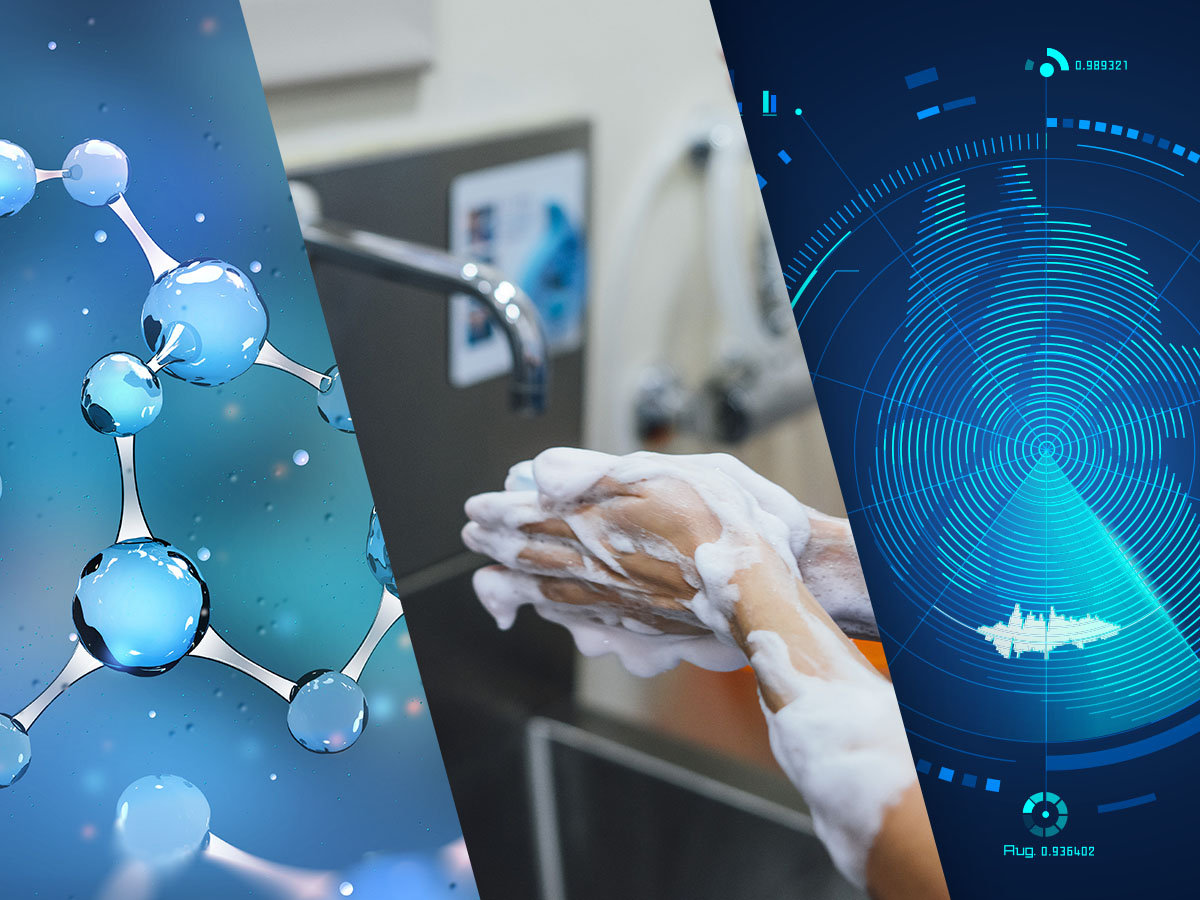 Ryerson researchers are continuing their efforts to tackle the COVID-19 pandemic with new projects supported by the Natural Sciences and Engineering Research Council of Canada (NSERC). Six research teams were recently awarded NSERC Alliance COVID-19 Grants, external link, opens in new window, which are supporting 22 Ryerson projects in total, including those announced earlier this year. The grants facilitate collaborations with industry partners, enabling researchers to develop innovative solutions to urgent issues associated with the pandemic.
The six new projects will address the crisis from diverse perspectives, from the development of a method to track the virus in the Toronto sewer network, to the design of resilient food, clothing and pharmaceutical supply chains. Researchers will also create an ultra-sensitive COVID-19 detection method and build virtual models of urban areas that can be used to test the impact of government responses to the outbreak. Other teams will develop a food-safe, acid-based disinfectant and investigate ways of using smartphone cameras to monitor cardiovascular and respiratory systems for early symptoms of COVID-19.
"Across Ryerson, our researchers are collaborating with leading industry partners to develop rapid, impactful solutions to the COVID-19 crisis and associated issues," said Steven N. Liss, vice-president, research and innovation at Ryerson. "Congratulations to the recipients of these latest NSERC grants and their research teams, whose innovative projects aim to make significant contributions to important solutions, locally and globally, addressing the challenges of the pandemic."
New Ryerson projects being funded by NSERC Alliance COVID-19 Grants
Faculty of Arts
Claire Oswald (Partner: Pani Energy Inc.): Sewershed surveillance of COVID-19 in the City of Toronto
Faculty of Engineering and Architectural Science
Mohamed Wahab Mohamed Ismail (Partner: Loblaw Companies Limited): Designing a resilient and survivable supply chain under disruptions: Post COVID-19 perspective
Faculty of Science
Alexandre Douplik (Partner: Tornado Spectral Systems): NANO-AMBIENCE – 3D nanoporous matrix for ultra-sensitive detection of COVID-19 pathogens and organic compounds
Alexandre Douplik (Partner: Swift Medical Inc.): Discovering COVID-19 early symptoms by contactless optical monitoring of cardiovascular and respiratory system via smartphone
Pawel Pralat (Partner: Security Compass): COVID-19: Agent-based framework for modelling pandemics in urban environment
Sarah Sabatinos (Partner: Bartek Ingredients Inc.): Malic and fumaric acid formulations to stop COVID-19 persistence, and supply novel and safe sanitizers and disinfectants
For more information about Ryerson research supported by NSERC Alliance COVID-19 Grants, read about the projects announced in May, opens in new window and July, opens in new window.