Two Ryerson professors secure prestigious SSHRC Partnership Grants
New research projects led by professors Sepali Guruge and Wendy Cukier will receive a combined total of close to $5 million in funding
June 11, 2020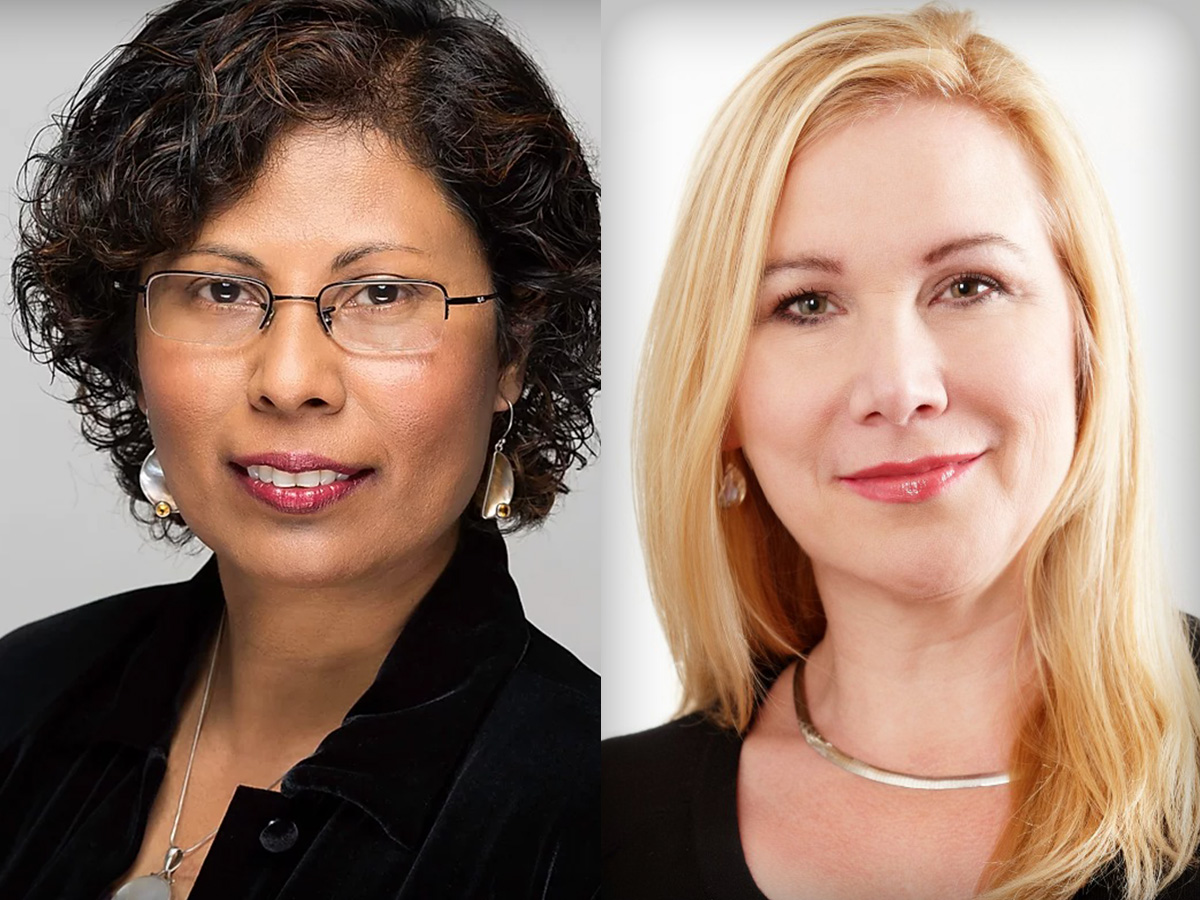 Two Ryerson University professors have secured Partnership Grants from the Social Sciences and Humanities Research Council of Canada (SSHRC), allowing them to begin major new research projects that will bring together leading experts from across the country.
Professor Sepali Guruge, of the Daphne Cockwell School of Nursing, and her team will develop ways of reducing social isolation among older immigrants in Canada. Professor Wendy Cukier, of the Ted Rogers School of Management, will lead a project to improve diversity and inclusion in Canadian entrepreneurship.
"The two new Canada-wide partnerships formed by professors Guruge and Cukier will bring together the very best researchers from across Canada to create groundbreaking solutions that get to the heart of pressing societal needs," said Steven N. Liss, vice-president, research and innovation at Ryerson.
"Their research will examine the critical subjects of social isolation and inclusive entrepreneurship in new depths, capitalizing on Ryerson's expertise in addressing real-world issues and greatly enhancing national and global understanding of these topics.
"Many congratulations to professors Guruge and Cukier on their accomplishments. I look forward to seeing the impact and insights from their partnerships as their research progresses."
Improving the lives of older immigrants
Professor Guruge's Inclusive Communities for Older Immigrants research partnership will contribute critical knowledge about social isolation that will be used to improve the lives of older immigrants across Canada. The project will receive $2.5 million from SSHRC.
Older immigrants currently comprise 30 per cent of Canada's older adult population. This proportion is greater in major cities and reaches roughly 70 per cent in Toronto. According to professor Guruge, social isolation particularly affects older immigrants because of social, cultural and economic inequities. She and her team will be the first in Canada to address this issue on such a large scale.
"Older adults are the fastest growing subpopulation worldwide, and in Canada it is estimated that by 2036 they will reach about 25 per cent of the population," said professor Guruge. "In Canada, there is considerable research and policy attention to the health and social well-being of older adults. However, not much attention has been paid to older immigrants' unique concerns, struggles and strengths, and how these affect their health and well-being. A critical yet unaddressed issue is their social isolation."
Building on previous research (external link) , professor Guruge and her team will conduct a multi-disciplinary, multi-sector, multi-method project in nine cities across Canada to understand the factors that contribute to social isolation. Using a range of quantitative and qualitative research methods, they will design, implement and evaluate new interventions to improve social connectedness among older immigrants in Canada. The seven-year project will involve more than 80 co-applicants, collaborators and partners from universities and businesses in Canada and overseas, including colleagues from Ryerson.
"We are thrilled to have received funding from SSHRC for this partnership that is built on the energy, dedication, and several decades of work by our academic and community partners," said professor Guruge. "We are also pleased to be able to support more than 150 students and junior faculty over the course of this project. Most importantly, we are excited about being able to make a difference in the lives of older immigrants in Canada."
Making innovation and entrepreneurship more inclusive
Professor Cukier's six-year partnership will examine the barriers that women and diverse groups face within Canada's innovation and entrepreneurship ecosystem. Called the Inclusive Innovation and Entrepreneurship Network (IIE-Net), the partnership will explore strategies that tackle these issues and strengthen this ecosystem. It will receive $2.5 million in funding from SSHRC.
The research builds on previous SSHRC-funded work led by professor Cukier, including DiversityLeads, which highlighted systemic issues facing women and diverse entrepreneurs at the societal, organizational and individual level. Harnessing diversity and inclusion at all levels will benefit Canada's social and economic development, according to professor Cukier, who is director of Ryerson's Diversity Institute.
"Our DiversityLeads project identified barriers that have profound impacts on the aspirations and trajectory of women and other groups. For instance, the pervasiveness of stereotypes that strongly associate entrepreneurship with tech and with men like Jobs, Gates and Zuckerberg, not only discourage women but also underpin an ecosystem characterized by policies and processes designed for men by men," said professor Cukier.
"These structural inequalities are being laid bare and amplified by the COVID-19 crisis. We urgently need an inclusive economic and innovation strategy to fuel our economic recovery or we risk losing hard-won gains."
To research the issue, the IIE-Net partnership will analyze media and government representations of entrepreneurship, conduct interviews with individuals and organizations across the ecosystem, analyze survey data, examine organizational practices on diversity, and identify and help scale-up promising practices, policies and tools. With the Diversity Institute's expansive network of researchers, industry and community partners, the IIE-Net team will engage more than 1,000 stakeholder organizations and 100,000 entrepreneurs.
"We are all really delighted that we were successful at securing this Partnership Grant, which will leverage other work with the Future Skills Centre at Ryerson and the Women Entrepreneurship Knowledge Hub," said professor Cukier. "It's really a testament to the skill and tenacity of my team who embody the spirit of entrepreneurship."
Partnership Grants support formal partnerships between academic researchers, businesses and other partners that advance knowledge and understanding on critical issues of intellectual, social, economic and cultural significance.
A full list of the collaborators involved in each of the two Ryerson projects is available on the SSHRC website (external link) , as part of an announcement of 19 new Partnership Grant recipients.
Read more about professor Sepali Guruge's immigrant health research (external link)
Learn about DiversityLeads and other research by professor Wendy Cukier