You are now in the main content area
Drop In Recreation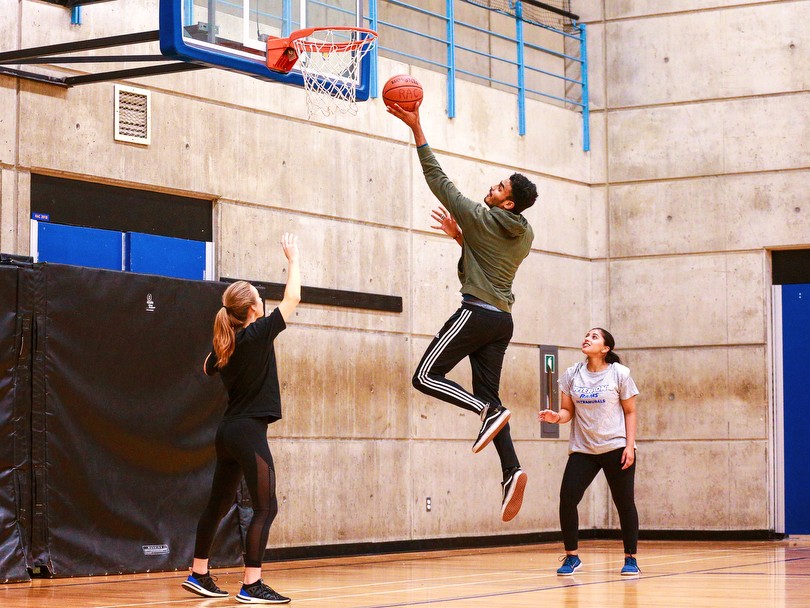 What to expect at Drop In Recreation!
The Drop In Recreation Program values all aspects of a student's life, health and wellbeing. By participating in the Drop In Recreation programming, you can enjoy a break from your academics and reap the benefits of incorporating movement into your daily life. We offer a variety of sports and activities, as well as Women's Only times. Our focus on building community shines through our engaged supervisors and programming. All programs are:
Open to TMU students and RAC / MAC Members
No registration required!
Open Recreation are times that a space is open to drop in and play whatever you like on a first-come, first-serve basis.
We have two formats offered to ensure everyone can have the experience they're looking for:
Recreational Play* for anyone who wants a more casual gameplay setting.
Facilitated Play* for anyone looking for a structured game experience.
*Everyone at any experience level is welcome to join whichever category they wish - see the table below for more on the difference between Facilitated & Recreational Drop In Rec.
Drop-in Rec - Facilitated
Drop-in Rec - Recreational

Scorekept and/or time kept
Drop-in and put your name on a team by yourself or with friends
Maximum of 2 consecutive games played to enable more participation

Exactly like traditional drop-in recreation
Self organized
Participants are encouraged to follow the same rotation rules as in facilitated drop-in