You are now in the main content area
Cardio & Strength Circuit Room
The Recreation and Athletic Centre (RAC) is located at 50 Gould Street. Toronto, Ontario. M5B 1X8
Cardio Room is located on the top floor of the RAC on the south side of the building (closest to the Front Desk).
The Accessible Entrance to the RAC is located at 379 Victoria Street. Toronto, Ontario. M5B 2K3
Passenger lift is available, for information on building Accessibility please visit the Inclusive & Accessible Change Space page.
Map of 50 Gould St, Toronto, ON M5B 2K3
Strength Circuit
Designed for all abilities, and especially focused on accessible and beginner-friendly options, each piece of equipment operates on the same basic premise: Follow the on-equipment guides to position your body, select your weight and grab the cable. Padded seats pivot out of the way at a touch of the yellow lever to quickly transition to standing or wheelchair exercises.
The equipment has been carefully selected to offer a full-body experience - cycle through each piece once or twice a visit and be on your way!
Cardio Gallery
PhysioStep Pro Adaptive (Accessible) Recumbent Stepper Cross-Trainer
Treadmills
Ellipticals
Stairmasters
Rowers
Spin Bikes
Stationary Bikes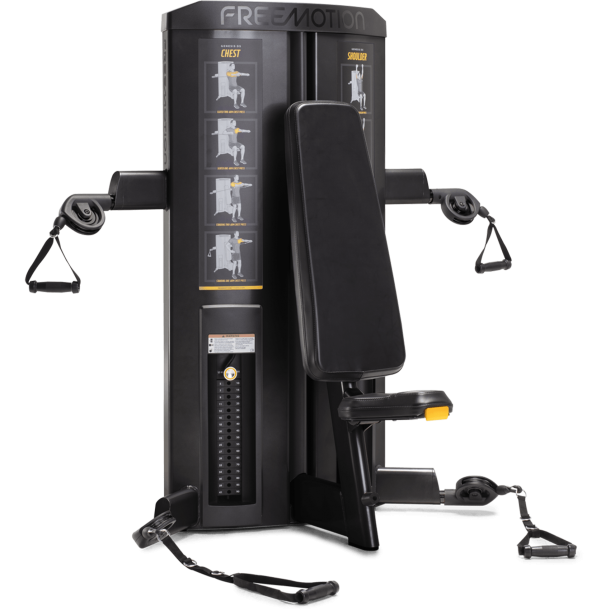 Service Requests
If you have a service request or notice something in our facilities that needs maintenance/ repair or our attention, please contact us.
RAC Facilities : fixrac@torontomu.ca
MAC Facilities : fixthemac@torontomu.ca
This helps us track areas for improvement as well as keep our buildings in optimum condition.