You are now in the main content area
Curriculum: MN - Course Stream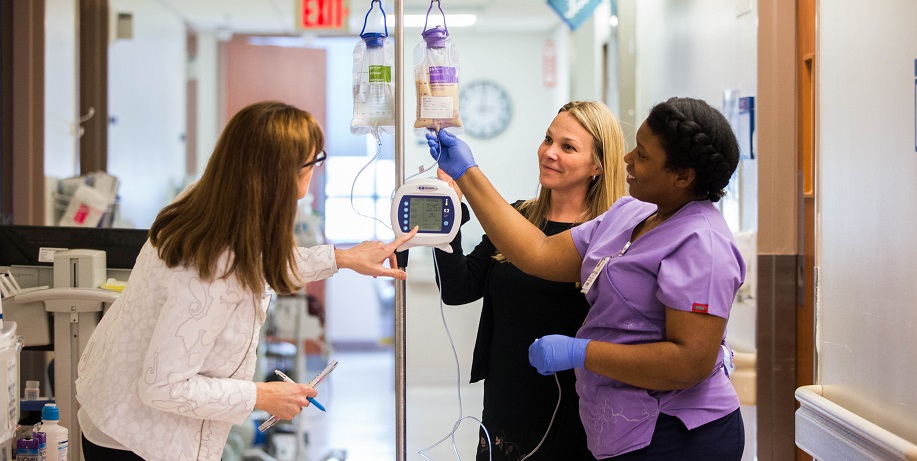 Students take 5 required core courses:
They also complete 2 required courses in their chosen Field of Study:
Field I Courses: Leadership in Health Policy and Education
This course will provide Learners with the opportunity to examine the development of health policy in Canada. Public policy analysis will be introduced in a way that provides an overview of techniques and issues that are applicable to an understanding of how health care policy evolves. Learners will use these techniques to critically analyze current issues and trends in Canada's health care system as well as other selected countries. The action of key interest groups who influence public policies which ultimately shape health priorities and goals will be examined with a particular focus on the role of the nursing profession, other professions and consumers.
Learners will examine the role of the advanced practice nurse in influencing the development and advancement of education in diverse professional practice environments. Learners will develop advanced skills in the creation of a supportive learning/teaching environment respectful of the diversity of learners. Learners will apply relevant theories and research to critique various approaches used in health education and health promotion. Learners will examine strategies that facilitate the professional advancement of the educator in providing educational leadership within a variety of practice settings including, but not limited to, the community, hospitals and universities.
This course provides students with an understanding of a range of pertinent issues related to interprofessional working and learning across a variety of health care settings. The course will explore a number of theories and factors (e.g. professionalism, gender, ethnicity) related to interprofessional education and practice. The course also examines professional roles, responsibilities and scopes of practice as well as salient legal and ethical issues related to working together in a collaborative manner.
Field II Courses: Health and Illness of Individuals and Communities
Learners will examine broad conceptualizations of health and illness to provide a foundation for critical analysis of specific conceptual models (such as health beliefs, loss, quality of life, and recovery) relevant to the experience of individuals and families across a variety of illness groups. This will enable learners to develop an advanced understanding of current theoretical perspectives and research related to biopsychosocial and cultural determinants of health and illness. Learners will also examine models of psychosocial intervention applicable to their professional practice that support health for individuals and families.
Drawing upon critical theory, the social determinants of health, and social justice frameworks, learners will engage in an analysis of major primary health care, health promotion, and population health initiatives locally, nationally, and globally. Links to social, cultural, environmental, political, and economic contexts that impact on health, equity, and health disparities will be analyzed critically. Evidence-based research and ethical considerations central to community health and advanced community health nursing practice will be examined. Emphasis throughout will be placed on upstream, participatory, and collaborative approaches to the development of healthy public policy locally and globally.
Using critical social theory as a framework, learners will explore how urban health is impacted by factors related to diversity and globalization. Learners will critically examine the intersections of the broad social determinants of health as influencing the experiences of individuals, families, and communities within urban environments. Learners will investigate the impact of the health care system design and the various roles of health professionals on current urban health issues. Learners will identify and critique a range of frameworks and strategies that can be utilized by advanced practice nurses in the community to engage individuals, families, and population groups in promoting urban health.
And 3 Elective Courses in their particular areas of interest:
All courses run 36 hours per semester except the Practicum in Professional Nursing Advancement, which is 16 hours per week for 12 weeks, for a total of 192 hours.
Most courses are delivered face-to-face in on-site seminars, but format may vary by course and include on-line, in-class, or modular formats.