You are now in the main content area
Our New Name

Our new chapter begins now
To be metropolitan is to be defined by big city life – the diversity of its cultures, the density of its landscape, and the creativity bred by the proximity of so many people. Here, in this place, collaboration runs deep.
From its earliest days, this has been a site of gathering, an area in which knowledge has been communicated between peoples. And so we continue this commitment to share ideas as we shape the future with research, scholarship and creativity. Our students carry this forward, with ingenuity, entrepreneurship and an unwavering sense of social responsibility.
"We represent all that it is to be metropolitan."
Our name, our values, our mission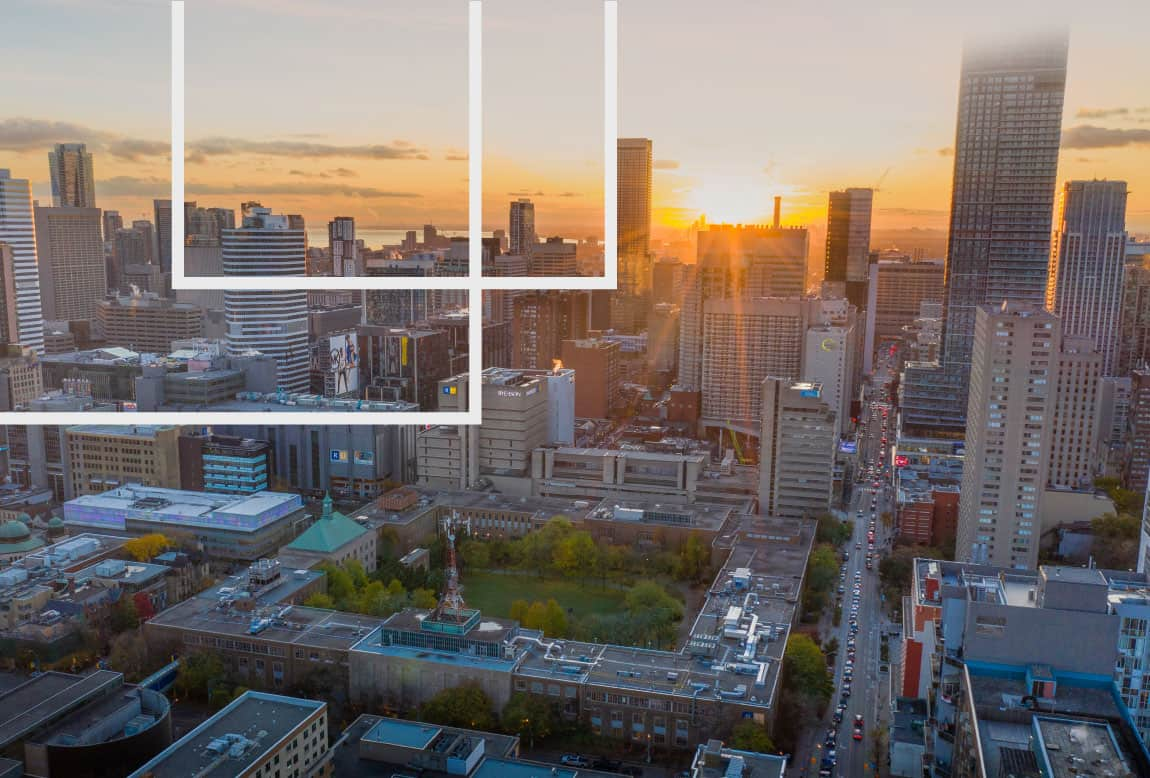 If cities are one of humanity's greatest sites of innovation, then a university located at the heart of the world's most diverse urban centre is uniquely positioned to foster new ways of thinking and doing. We are at once a benefactor of this uniquely urban ingenuity, an incubator for its growth and a platform for its dissemination.
We are defined by our city and the communities that surround us, and we measure ourselves by how we give back to them – both locally and globally. This symbiotic relationship informs all that we do. From fostering inclusivity to our pledge to prepare students for impactful careers that steward transformative change to research that meets societal needs, being metropolitan is all about a collective commitment to creating a more equitable future.
To us, a metropolis is a place of multiplicity and belonging. Here we can be central and dispersed, unified and diverse.

Join us as we reimagine the future
A new name is an occasion to come together and write the future that we want to see. So, we invite you to make this new chapter part of your story. There is much to look forward to – from our first international campus in Cairo to plans for a School of Medicine in Brampton to the first graduating class at the Lincoln Alexander School of Law.

Our community – students, alumni, faculty and staff – have built a tradition of innovation from the commitment to build a better future. Whether it's through our leading experiential learning programs, our entrepreneurial ecosystem or our decisive city building efforts, the opportunities ahead are an invitation to improve lives on our campus, in our neighbourhoods, across the country and around the world.