You are now in the main content area
How to Select a Minor for Graduation
If you are an undergraduate student at Toronto Metropolitan University (TMU) who wishes to be considered for graduation with a minor, you must first apply to graduate, and then add the minor to your record. See also How to Apply to Graduate.
Important: Depending on the program or plan that you are taking, there may be restrictions on the minor you can select. For information of minors and their restrictions, see the Curriculum Advising website.
You can access the Select a Minor menu option through the Academic Records tile on your student home page.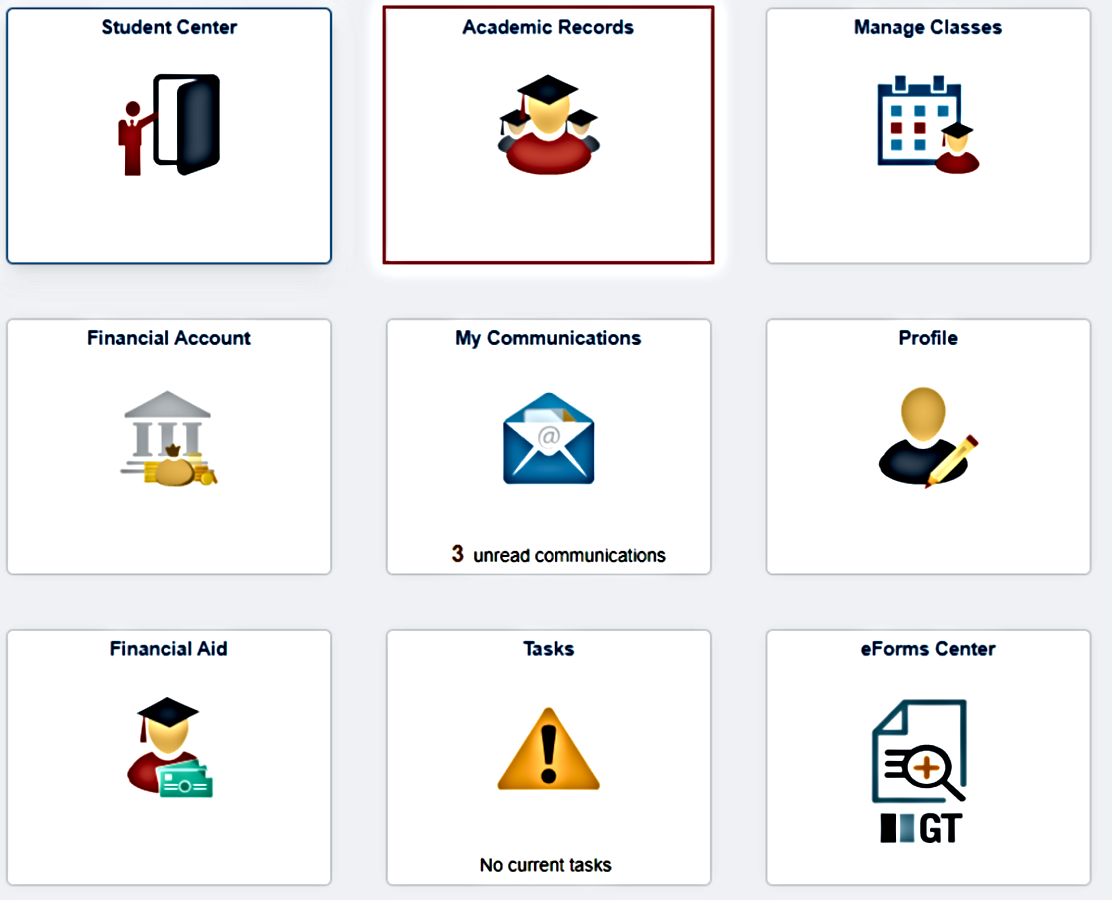 Click the Select Minor menu option.

Click on the Academic Program for which you want to select a minor.

Click beside Minor.

This window shows a list of minors that you can select. You can sort the list by clicking on the column heading that you want to sort by. Although all TMU Minors are listed, you might not meet their criteria. Please refer to the Minors Policy in the calendar for details.

Click anywhere on the row for the Minor you want to select and it will populate in the minor field.

You may select up to three minors by clicking beside each minor field (optional).

You should select all the minors you intend to graduate with at one time. If you do not qualify for a selected minor, it will be removed when your record is reviewed for graduation.

Click Continue once you have selected all minors.

Verify that you have the correct Academic Program and Minor. To change the Minor, click the Select Different Minor button.

If the information shown is correct, click Submit Application.

Review and print/screenshot your confirmation.

Verify your minor by selecting My Program from the menu options.

If you are found to be ineligible to graduate with a minor, it will be removed from your record. Your eligibility to graduate from your degree program will be assessed separately.