You are now in the main content area
International Events
We are here for you each step of the way to support you during your university journey. We are creating a number of webinars, in-person experiences and attending education fairs for you to learn from and engage with our community.
This page will be updated as new initiatives are confirmed, so check back often and tune into the opportunities that interest you! Find even more offerings on the Future Student Events page.
Need to connect one to one? You can meet with a recruitment officer directly.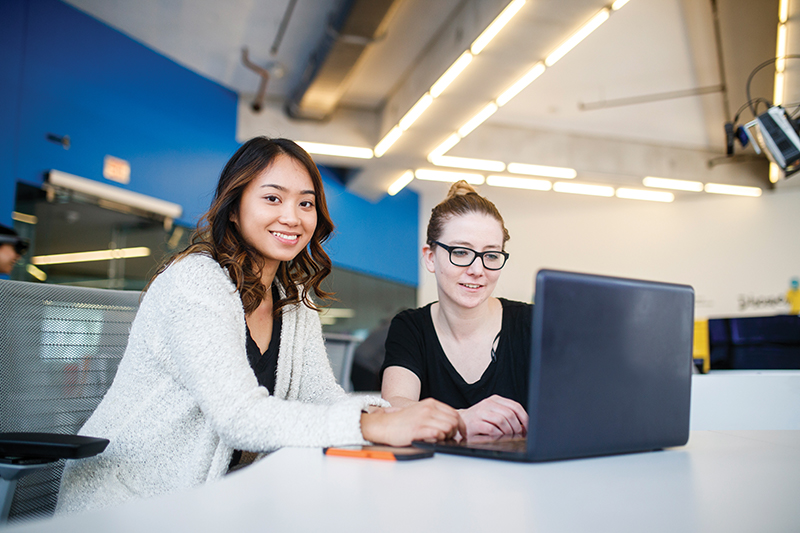 Upcoming Events
Virtual Event
Showcase: Engineering
 March 27, 2023
 8-9 am EDT
 Open to: All international students
Find out what it's like to be an undergraduate student in Engineering at TMU! Hear from current students and admission experts to learn about our Engineering programs, co-ops and internships, admission requirements, and student life. Learn how you'll be supported from day one by our First-Year Engineering team.
Virtual Event
Parents Session
 March 29, 2023
 9 am EDT
 Open to: All international student supporters
Are you a parent or a supporter of an international student considering to start building their future in Toronto? This session is for you! Join us to learn more about the university and what your undergraduate student's future can be like when they study here.
Virtual Event
Mock Lecture: The Creative School
 March 30, 2023
 9-10 am EDT
 Open to: All international students
Find out what it's like to be a student in The Creative School at TMU! Join us for a mock undergraduate lecture from RTA School of Media Professor and Director of the Red Bull Gaming Hub Dr. Kristopher Alexander and Manager of the Red Bull Gaming Hub Geoffrey Lachapelle. They will discuss the fundamental design principles used in most video games and the systems that games use to teach, motivate, and direct players to the goal. Get opportunities to connect with international recruitment staff.

Virtual Event
Next Steps: Approved Students
 May 2, 2023
 9 am EDT
 Open to: All international students
This webinar is open to international applicants who submitted an application to Toronto Metropolitan University for fall 2023 undergraduate admission.
Where to Find Us
Our team travels all around the world to get to where you are. Stay in the know of when TMU is coming near you and attending a school fair or hosting a school visit.
March 25, 2023: TGM Education Roadshow, Abuja
March 30, 2023: TGM Education Roadshow, Lagos-Victoria Island
Complete this form to receive updates and information that matter to you. We'll send you tips and tools to start planning your future in Toronto and support you along your journey.
Notice of Collection
Toronto Metropolitan University ("the University") collects personal information under the authority of the PDF fileUniversity Act and in accordance with the University Notice of Collection. The University will collect, use, disclose, and protect your personal information in accordance with the Freedom of Information and Protection of Privacy Act, external link. If you have questions about the collection, use and disclosure of this information by Toronto Metropolitan University, please contact the International Enrolment Office, 350 Victoria Street, Toronto, M5B 2K3, international@torontomu.ca.