You are now in the main content area
Courses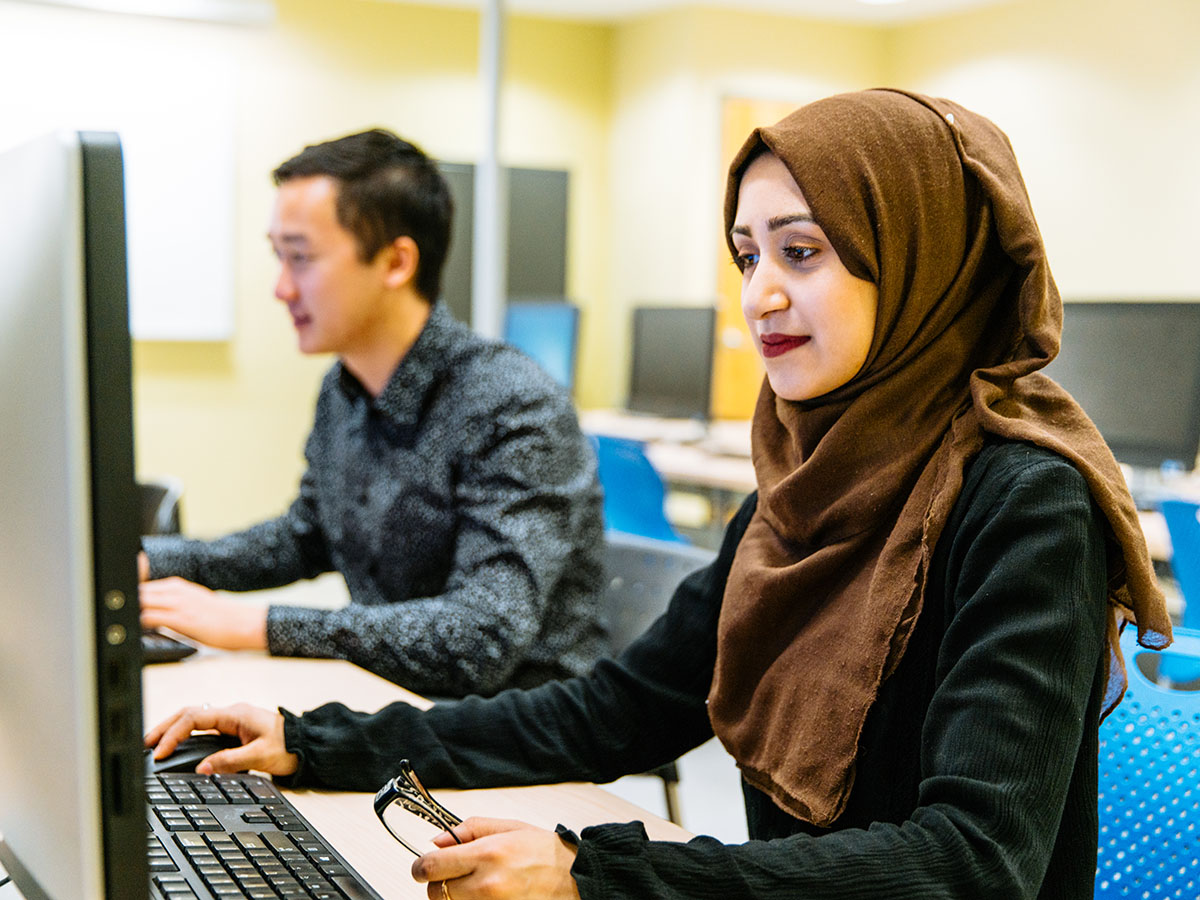 Winter 2023
Common
Aerospace
Biomedical
Chemical
Civil
Computer & Electrical
Industrial & Mechanical
Second Year and Onwards
Beyond your first year of studies, each Engineering program has increasingly specialized required courses that can be reviewed in the undergraduate calendar (opens in new window) or by clicking the links below.
The grade earned for a repeated course is substituted for the previous grade in calculating subsequent grade point averages even if the later grade is lower. Both attempts are recorded on your transcript.
No course can be repeated more than two times, this means you only have three attempts to pass a course. If at least one of the course attempts results in a passing grade, the course will count towards graduation requirements irrespective of the sequence of grades earned. If after three attempts you fail a required engineering course, your academic standing will change to Permanent Program Withdrawal. This means that you can no longer study Engineering at any Canadian university.
Course Intentions (opens in new window) is the process where you indicate the courses you wish to take in the upcoming academic year via MyServiceHub. With the exception of your very first semester in engineering, Toronto Metropolitan University does not pick courses for you, even if they are required for your program. It is your responsibility to complete course intentions to ensure you have a complete timetable for the following semester or year. When choosing your courses, ensure that you have the required prerequisites.
Liberal studies (opens in new window) courses are a core component of Toronto Metropolitan University's curriculum, designed to develop your capacity to understand and appraise the social, cultural, and scientific context in which you will work as a professional and live as an educated citizen. Engineering students are required to complete two Lower Level Liberal Studies and two Upper Level Liberal Studies in order to graduate.
Examples of First-Year Schedules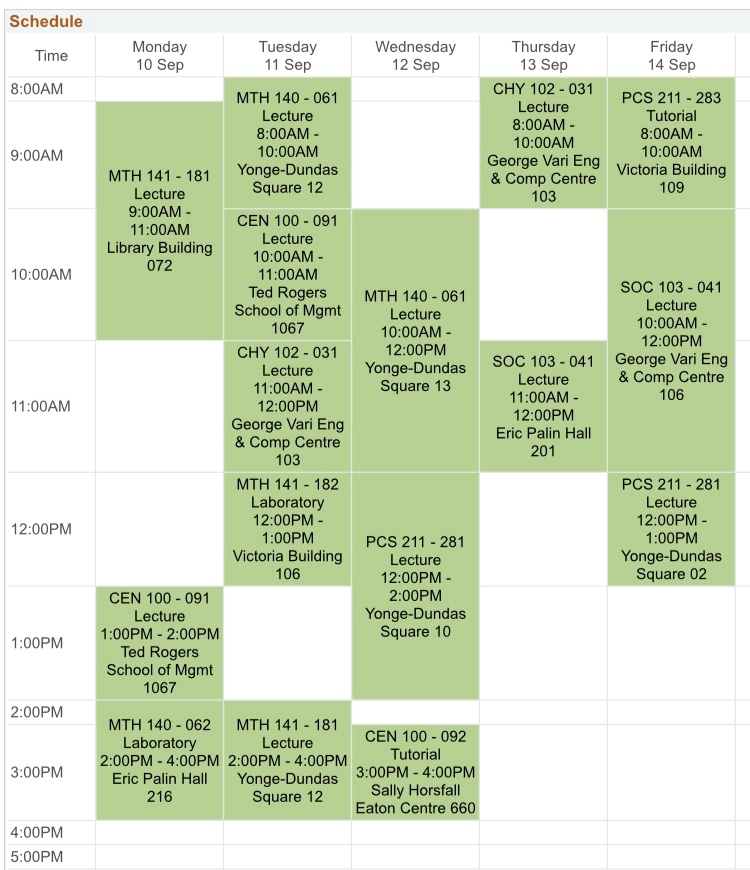 How to Read Your Schedule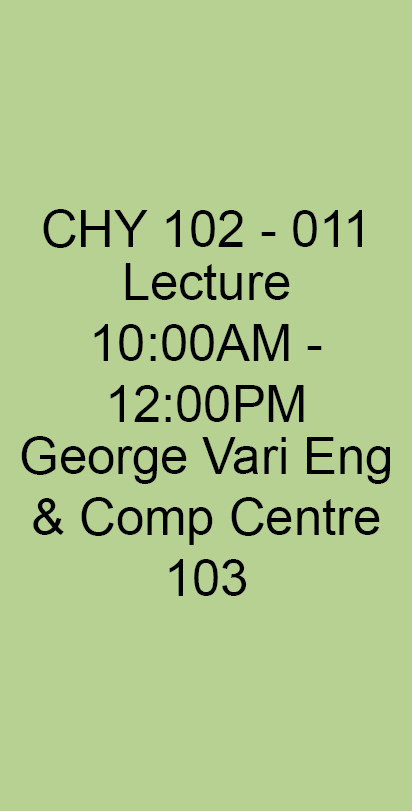 Course Code/Section
The first six digits digits indicate the course code on MyServiceHub, i.e CHY 102 = Chemistry 102. The last three digits indicate the section and type. i.e. 011 = Section 01, while the last number indicates type: 1 = lecture, 2 = lab, 3 = tutorial. It is important you know your section # for labs, tutorials, and exams.
Type
This line also tells us if the class is a lecture, lab, or tutorial.
Time/Duration
All classes start 10 minutes after the hour. In this case, the start would start at 10:10AM and end at 12:00PM.
Location
This line indicates where the class is held.
Room Number
The first number represents the floor level and the numbers in the tens and ones state the room number. In this case, the class would be on floor one and in room 03.
How to Complete Course Enrollment
How to Complete Course Intentions
How to Drop a Course
How to Swap a Course