You are now in the main content area
Get Involved

Sustainability initiatives at Toronto Metropolitan University have grown as a result of active engagement from diverse groups across campus. There are many ways to get involved in campus sustainability.
Sustainability Office initiatives
TMU's Sustainability Office offers learning opportunities for students and employees on actions they can take on campus and beyond to contribute to a more sustainable future. We also provide leadership and professional development opportunities through internships and skills-based volunteering.
Volunteer with the Sustainability Office
TMU's Sustainability Office is seeking student volunteers who are passionate about sustainability and interested in contributing to a more sustainable campus. Opportunities currently available are listed below.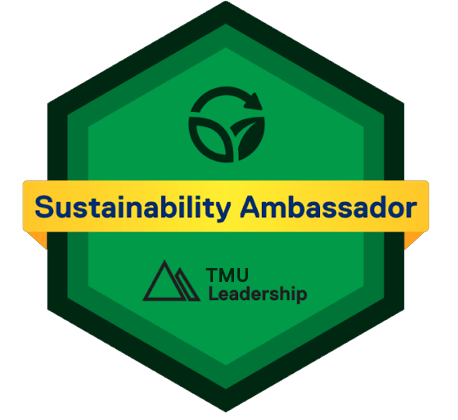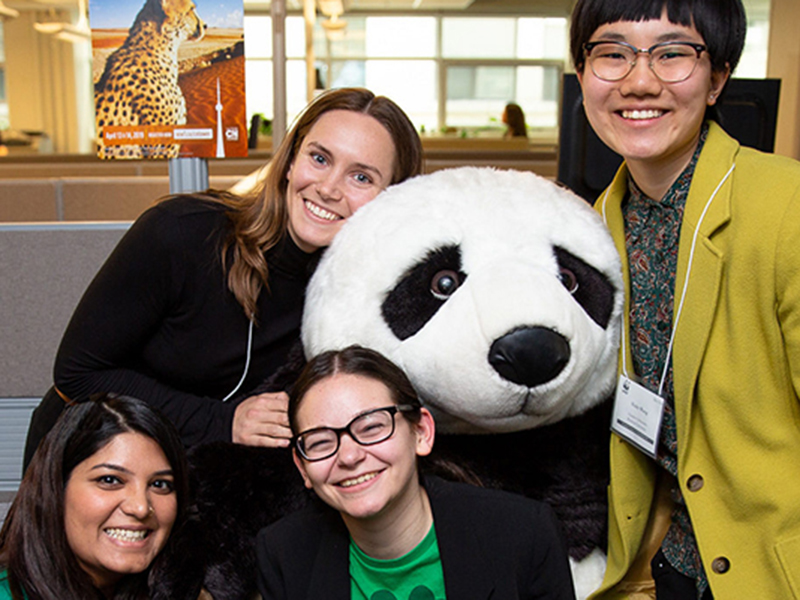 Join a sustainability-focused club or group
Ongoing efforts by students, faculty and staff fuel innovative contributions towards greater environmental sustainability at Toronto Metropolitan University and beyond. Read more about these exciting departments and groups you can get involved with below.
University-led initiatives
The Leadership Lab offers a Climate Leaders training program (external link) tailored to new change-makers on climate science, policy, communications and action. Participants have the opportunity to access funding, training and expert support to fuel their success.
Through pre- and post-surveys, the proportion of participants who felt they have the resources and skills to address climate change in their communities more than doubled from 31% to 80%.
Student-led initiatives
We welcome suggestions! If you think there is a sustainability student-led initiative missing from the list below, send us details of the group including name, description, and website link.
Upcoming events