You are now in the main content area
Personal Protective Equipment
Our campus has workspaces like research spaces, studios, workshops and laboratories where there is a risk you will be exposed to substances. This may include hazardous materials, excessive noise, dust and other particulate matter that you may be exposed to. In order to protect students, faculty and staff from these hazards, the use of personal protective equipment (PPE) may be required. An overview of the PPE program can be found in the (google doc) Comprehensive Personal Protective Equipment (PPE) manual (external link) .
The Occupational Health and Safety Act (OHSA) (external link) requires employers to:
provide equipment, materials and protective devices;
make sure protective equipment is used as prescribed; and
maintain protective equipment in good condition.
Moreover, OHSA also requires workers to use or wear the equipment, protective devices or clothing that has been prescribed by Regulation 851 (Industrial Establishments, sections 79-86).
What is personal protective equipment?
PPE is a general term referring to any equipment that is worn by a worker to protect against hazards and injuries. Some examples are respirators, gloves, ear plugs, hard hats, safety goggles and safety shoes or boots.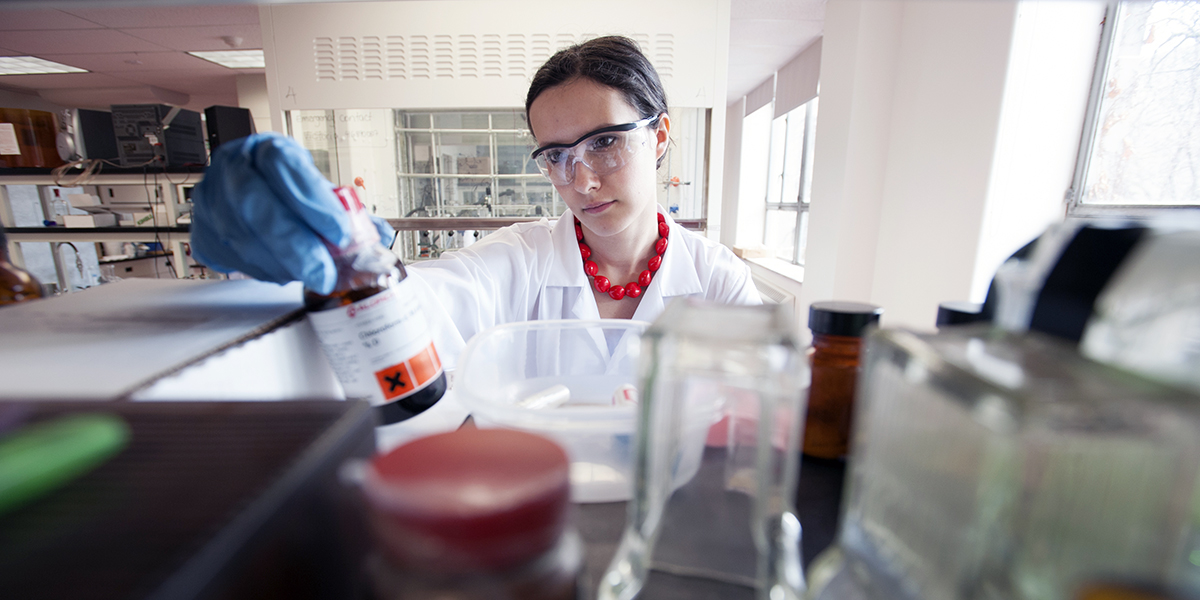 Signage
Workspaces with specific PPE requirements should have signage posted upon entry of the area and/or near the source of hazards outlining the PPE required. PPE signs remind users to wear protective gear in the workplace. EHS can be consulted to help choose the right signage for your area.
Training
Training is a key component to ensuring PPE requirements are met and is necessary for all students, faculty and staff who will be working with any hazardous material, machinery and equipment. Everyone performing tasks or entering areas that require specific PPE must wear it.
This training covers:
when PPE is necessary;
what type is necessary;
how it should be worn;
what its limitations are; and
proper care, maintenance, life expectancy and disposal of PPE.
The goal of this training is to walk the user through an understanding of the university's policy and safety procedures that apply. At the end of this awareness course, participants will be able to:
identify potential hazards that require PPE on campus and at TMU-affiliated satellite locations;
discuss possible routes of exposure;
describe the various types of PPE available to you; and
list general guidelines for the use, selection, care and maintenance of your PPE.
This course is broken down into three modules. Each module contains a 10 to 20 minute self-paced lesson and a quiz to test what you learned in the module. You must complete all modules successfully in order to obtain a certificate of completion for this course.