You are now in the main content area
Partnerships
At the EL Hub, community and industry partners can get answers to questions, access resources for planning EL partnership opportunities, connect you with relevant Toronto Metropolitan faculties and programs, and navigate the process of engaging with Toronto Metropolitan's talented students. We are here to foster the development of community-campus partnerships.
Unsure what it is you're looking for? Connect with us at experiential@torontomu.ca and we can come up with a game plan together.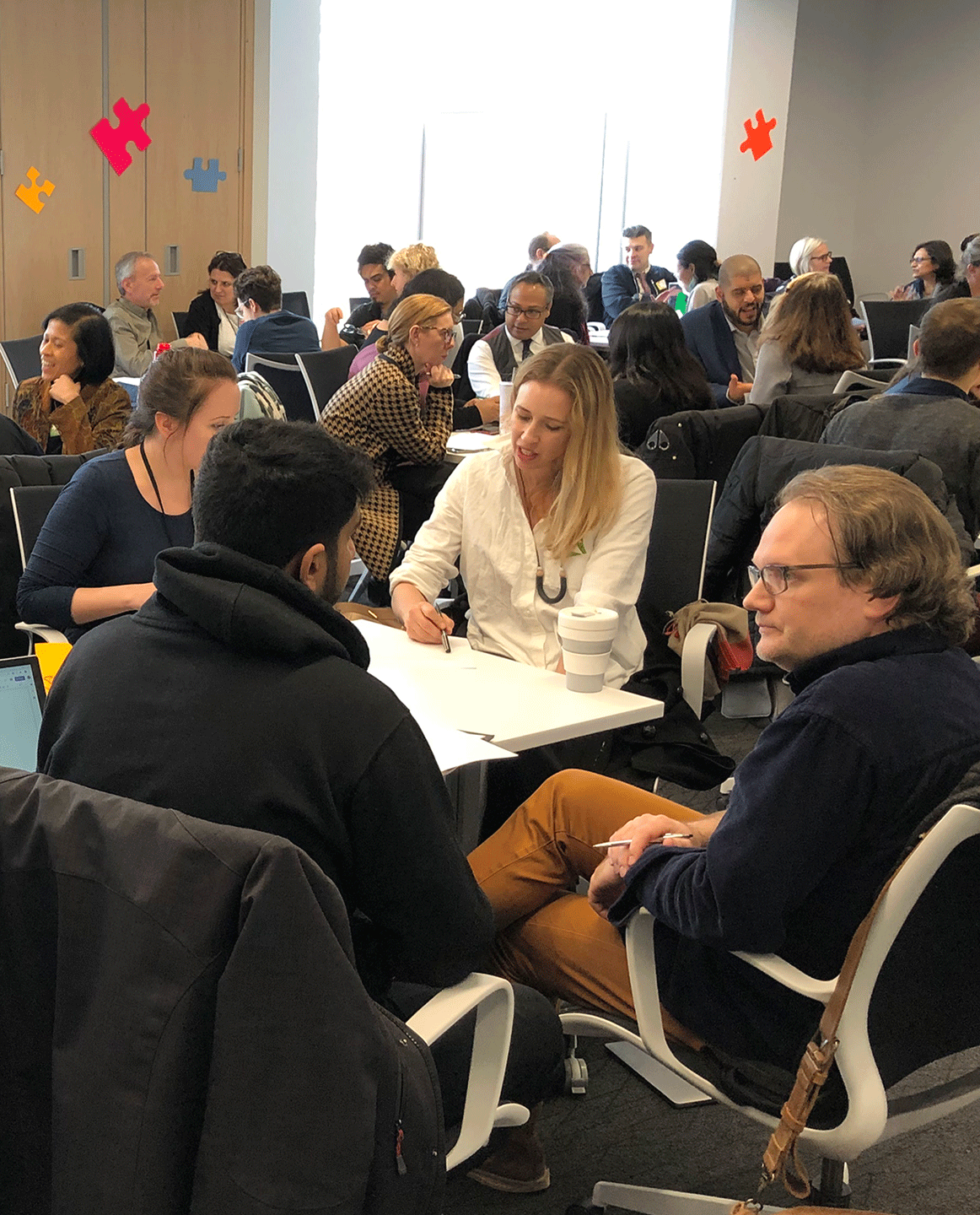 EL partnerships are invaluable to post-secondary students as they provide the perfect opportunity to learn valuable workplace skills and practices.
Creating opportunities for students can also be a great recruitment strategy for partners. Community partners who work with Toronto Metropolitan students have the unique opportunity to develop talent and essentially train their future employees. Many of our students have found great success continuing to work with their EL community partner after the conclusion of their partnership experience and after graduation.
There are many ways you can collaborate with faculty, staff and students at Toronto Metropolitan University. Whether through a research project, student placement, internship, mentorship, consultation, a new partnership or otherwise, we are here to work with you.
Below is some resources and contacts generated by departments at the University to assist in planning, enacting, and evaluating your current or future EL partnerships with Toronto Metropolitan University faculties or programs.
Can't find what you're looking for? Connect with us via the partnership intake form.
Listed below are resources generated by other organizations and institutions that may assist in your EL opportunities, partnerships and placements.