You are now in the main content area
Asian Heritage in Canada

Brief history of Asian immigration in Canada
Late 18th century: Chinese carpenters were hired to build a ship in Nootka Sound, Vancouver Island, marking the beginning of Asian immigration to Canada.
1855: Approximately 15,000 Chinese labourers built the British Columbia section of the Canadian Pacific Railway, with more than 600 of them dying under adverse working conditions.
1858: Chinese immigrants began arriving from San Francisco as gold prospectors in the Fraser River valley, and Barkerville, BC, became the first Chinese community in Canada. By 1860, the Chinese population of Vancouver Island and BC was estimated to be 7,000.
1872: The British Columbia legislative assembly passed a law banning Chinese-Canadians from voting. Previously, Chinese-Canadian men could vote in provincial elections.
1877: The first wave of Japanese immigrants, called Issei (first generation), arrived between 1877 and 1928. By 1914, 10,000 people of Japanese ancestry had settled permanently in Canada.
1885: The Chinese Immigration Act and head tax were passed to restrict and regulate Chinese immigration. Migrants from China were the only ethnic group required to pay a tax to be admitted into Canada. By 1903, the head tax was increased from $50 to $500.
20th century: The first Sikh people came to Canada at the turn of the 20th century, many of whom came as part of the Hong Kong military contingent. Over 5,000 people from South Asia, more than 90 percent of whom were Sikh, came to British Columbia before their immigration was banned in 1908.
1902: The federal government appointed a Royal Commission on Chinese and Japanese Immigration, which concluded that the Asians were "unfit for full citizenship ... obnoxious to a free community and dangerous to the state."
1907: Canada urged Japan to restrict the migration of Japanese men to Canada to 400 per year. As a result, most Japanese immigrants thereafter were women joining their husbands or unmarried women, many of whom were betrothed to Canadian men.
1907: An order-in-council banned immigration from India and South Asian countries. The population of South Asians in Canada would drop to roughly 2,000, the majority being Sikh. Though wives and children of legal Sikh residents were allowed entry to the country in the 1920s, it would not be until the late 1940s that the policies were changed to allow for full South Asian immigration to Canada.
1907-1908: A ship carrying mostly Punjabi immigrants was denied entry into Vancouver. This highlighted the discriminatory immigration policies against South Asian immigrants and would become known as the Komagata Maru incident.
1941-1945: During World War II, Japanese-Canadians were forcibly removed from their homes and sent to internment camps, despite many of them being Canadian citizens.
1967: The introduction of the points system for selecting immigrants, which was designed to ensure that immigrants were chosen based on their skills and abilities, rather than their race or nationality.
1984: The first Chinese-Canadian was appointed to the Senate of Canada, marking a significant moment for Asian representation in Canadian politics.
2014: The Canadian government formally apologized for the treatment of Japanese Canadians during World War II and offered compensation to survivors and their families.
Demographics of Asian people in Canada
With more than 7.7 million residents of Asian heritage in Canada, the country has greatly benefited from the diversity of Asian cultures, experiences and contributions. While people from China, India and the Philippines are among the most commonly reported ethnic origins in the Canadian population, there are many Asian groups of diverse ethnicities, cultures and nationalities in Canada including Japanese, Korean, Vietnamese, Malaysian, Thai and more. Asian-Canadians account for a sizable share of the country's population. In 2021, there were 7,013,835 people in Canada who reported having Asian origins, which represents almost 19 percent of Canada's population – up from 17.7 percent in 2016. Between 2011 and 2016, the representation of Asian-Canadians grew over 30 percent, representing almost half of Canada's immigrant population.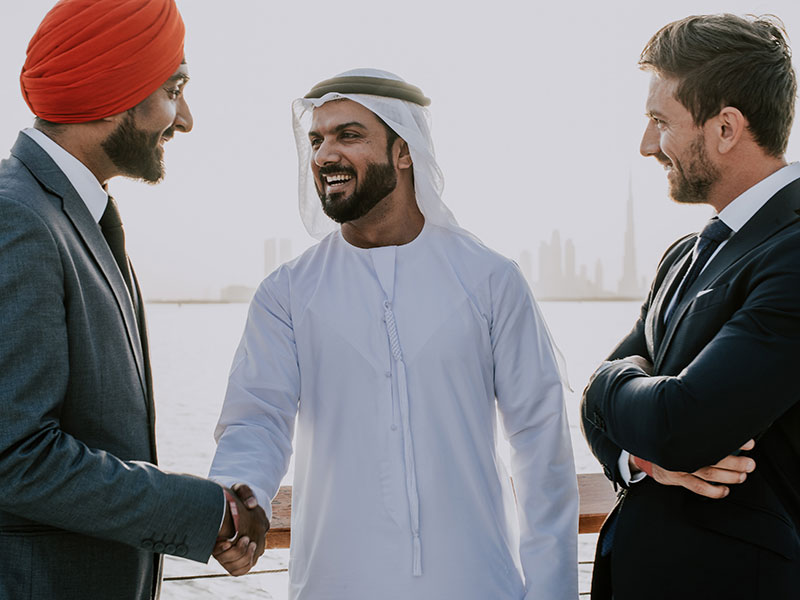 Anti-Asian racism in Canada
Anti-Asian racism in Canada can manifest in a number of ways, including harmful stereotypes and narratives, being passed over for promotions or being paid less than their non-Asian counterparts. This is particularly true for those of South Asian and East Asian descent, and especially for those who identify as women. In Toronto, where a large percentage of the population is of Asian descent, anti-Asian discrimination is particularly acute. For example, a recent study found that one in five Asian-Canadians in Toronto have experienced discrimination in the workplace.
Although anti-Asian racism has been an ongoing issue in Canada since the first settlers, COVID-19 has brought it to the forefront. Asian-Canadians have increasingly been the focus of racist events, from verbal abuse to physical assault, since the virus's emergence. Between March 2020 to February 2021, there were over 1,150 documented instances of anti-Asian racism in Canada, according to a report by the Chinese Canadian National Council. Since many incidents go unreported, this number probably represents only a small portion of the total. According to a survey conducted by the Canadian Race Relations Foundation, reports of racist incidents in Canada increased by 47 percent in 2020, with anti-Asian hate still on the rise two years into the pandemic. As of September 2021, Project 1907 has reported 2,265 incidents of anti-Asian racism in Canada, demonstrating that Canada continues to report a higher number of anti-Asian racism incidents per capita than the United States.
Additionally, the pandemic has made Asian-Canadians' already-existing injustices and inequalities worse. Many people hold front-line positions that increase their risk of contracting the virus, but they might not have access to sufficient safeguards or benefits.
Dismantling the Model Minority trope
The model minority trope is a stereotype that portrays certain minority groups, most notably Asian-Canadians, as being successful, hard-working, and law-abiding, despite facing discrimination and other challenges. The stereotype suggests that these groups have achieved success despite barriers through their own efforts and without any assistance, and that other minority groups should follow their example.
While Asian-Canadians have made significant contributions and achievements within and to Canadian society and culture, they still face significant barriers, especially when intersectional identities such as race, class, gender, etc. are also factored in. For example, South Asian and Chinese Canadians are more likely to hold a university degree or higher than any other racialized group in the country. Further, Korean-, Chinese-, South Asian-, West Asian-, Japanese- and Filipino- Canadians all had levels of education well above the national average. However, despite obtaining similar levels of education achievement, data from 2023 reveals that Filipino people remain underrepresented in occupations requiring a university degree at a higher rate than any other racialized group.
The model minority trope is harmful because it ignores the systemic barriers that many minority groups face, and can create unrealistic expectations and pressure on individuals to conform to these stereotypes. Research suggests that this trop can contribute to feelings of inadequacy, poor mental health outcomes and increased rates of suicide within Asian communities (Kim & Park, 2008, pp. 189 - 219). This stereotype is weaponized as a tool of white supremacy, rooted in anti-Black racism. It is used to pit minority groups against each other, and can also be used to justify discrimination against other minority groups who are not seen as being as successful or deserving of equal treatment.
Asian Heritage Month in Canada
Asian Heritage Month has been celebrated since the 1990s. In December 2001, the Senate of Canada adopted a motion proposed by Senator Vivienne Poy to officially designate May as Asian Heritage Month. In May 2002, the Government of Canada signed an official declaration to announce May as Asian Heritage Month in honour of the contributions that Asian people have made to Canadian culture.
The occasion offers a chance to draw attention to the variety of Asian customs, cultures and traditions, as well as the struggles and achievements of Asian-Canadians throughout history and still today. A variety of cultural activities, concerts and exhibitions are held across the nation as part of the month-long celebration which provides an important opportunity to recognize the achievements and rich cultural legacy of Asian-Canadians.