You are now in the main content area
International Opportunities
Broaden Your Horizons
What's the creative economy like across the world? Find out by studying abroad for a semester. Creative Industries students can apply for a highly sought after exchange position with partner universities across the globe, including top institutions in Australia, England, Scotland, Denmark, Germany, New Zealand and more!
Exchanges introduce you to a new business market and creative culture while furthering your studies in a global context. You'll develop friendships, discover new trends, find inspiration in your new surroundings, identify new opportunities for work and study, and develop a more global perspective, which employers highly value.
One of my favourite experiences in this program was the opportunity to travel to Greece with the Ryerson Theatre School. Hours of hard work from many talented individuals were put towards our show while we worked day after day under the hot sun on solid stone amphitheatres. During our time there the Greek economy was not doing well; for us to perform a piece that was based on love touched the hearts of the locals. It was a gratifying experience that not only taught me about the importance of the arts but how to work with creative minds functioning in unfamiliar places of work.
CRI 570: Creative Industries: International Lab, Berlin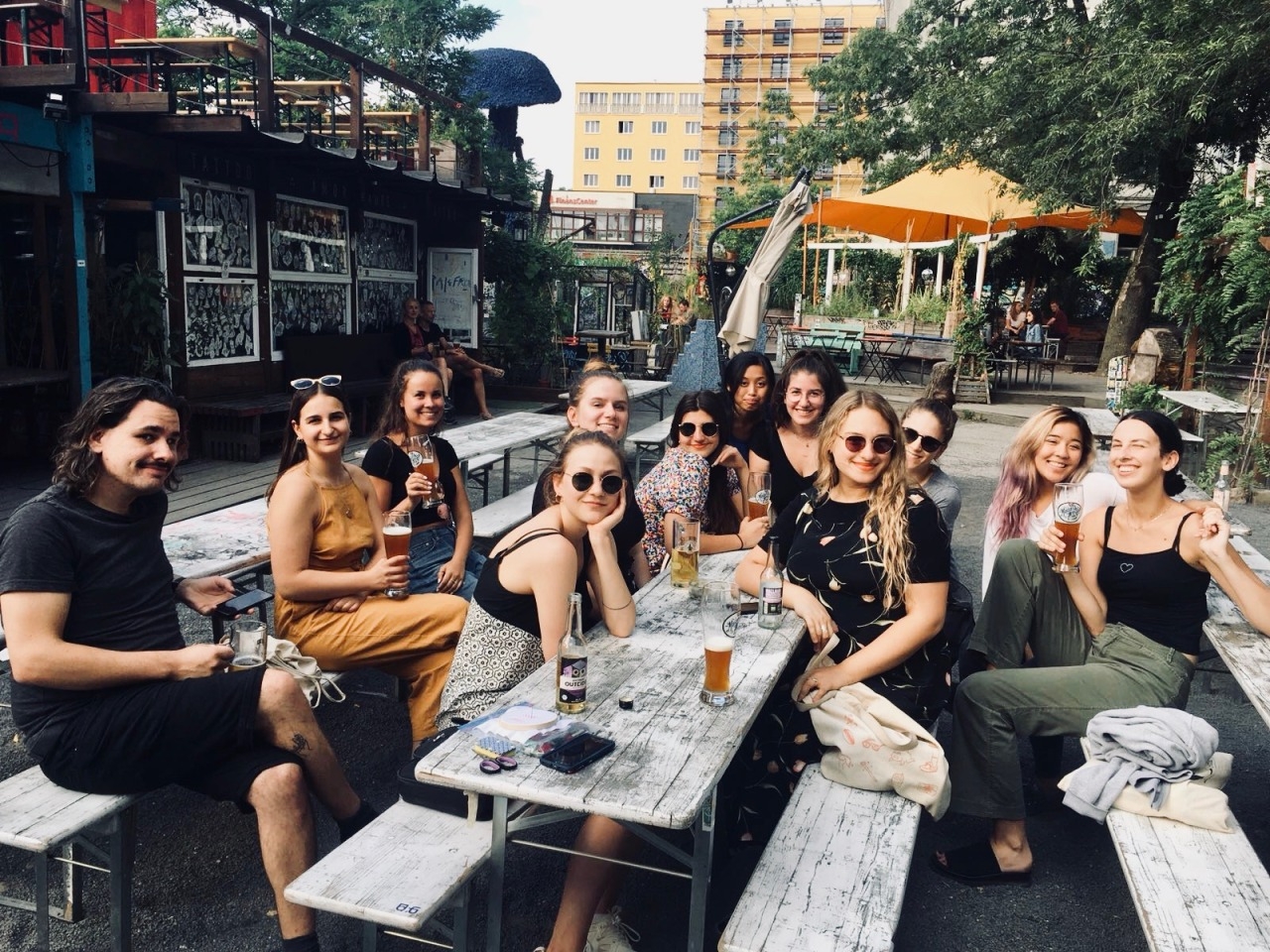 Rachel Kirstein, a Creative Industries student who went to Berlin describes the site visits as "living case studies." One of the spaces students had the opportunity to visit was a music compound called Funkhaus. Initially used in the communist era, the space has been reimagined as a music facility for coordinating studios and a variety of events. "The way everything has been repurposed is really meaningful", says Caroline Levy, a Creative Industries student who takes a keen interest in the music industry.
Students interested in taking the Berlin course next August can expect to step out of their comfort zones to think globally as the creative industries become increasingly international. "I definitely felt I understood Berlin in a way that you wouldn't just traveling through," says Emilia Miranda Idiens, another student on the trip. "I felt like I finally understood what the creative industries meant while being there, because I've seen how they translate into another culture."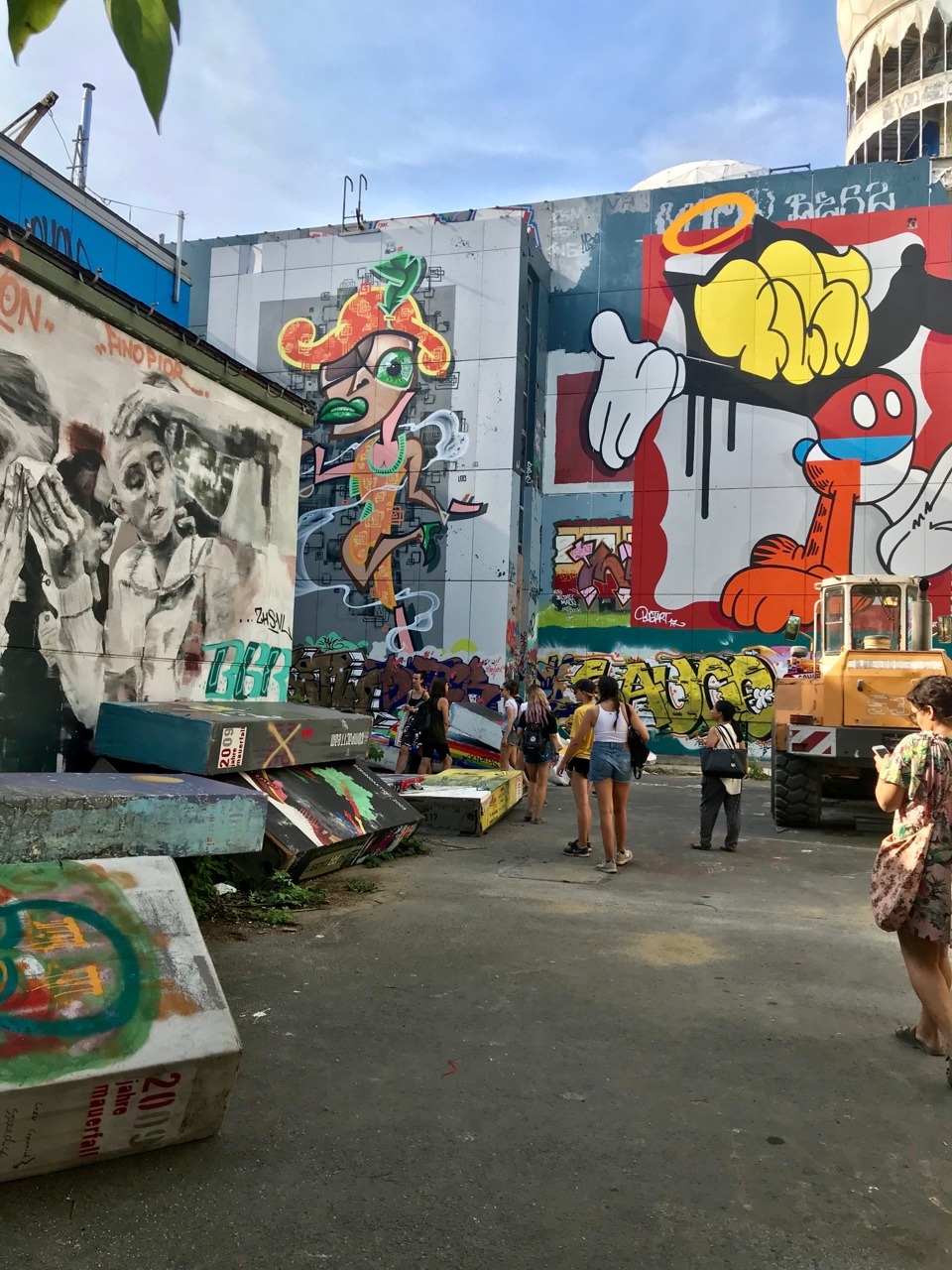 Explore innovative creative space in Berlin with Creative Industries
by: Olivia Parsons
In August 2018 Dr. Miranda Campbell set off to Berlin with an eager group of Ryerson students for a two-week summer intensive Creative Industries course, Special Topics: Berlin. The 14 students explored a wide range of self-organized, socially engaged creative projects through site visits across the city.
One of the key themes of the Berlin intensive is how to repurpose space for creative collaboration. "Because of the history of Berlin there was a lot of abandoned old warehouses and infrastructure due to the second world war and then the cold war," Dr. Campbell explains. "So there's lots of abandoned space that really got repurposed and revitalized and reimagined by mostly young people being creative about what they could do with these spaces."
In this course, students have the opportunity to speak with the founders of these reimagined creative spaces, to gain inspiration and insight to carry out their own creative projects. According to Dr. Campbell, this experiential learning allows students to delve deeper into the spaces with behind-the-scenes access: "We're learning from immersing ourselves in the culture, in the places, talking to the people who are making it happen, rather than only reading about it."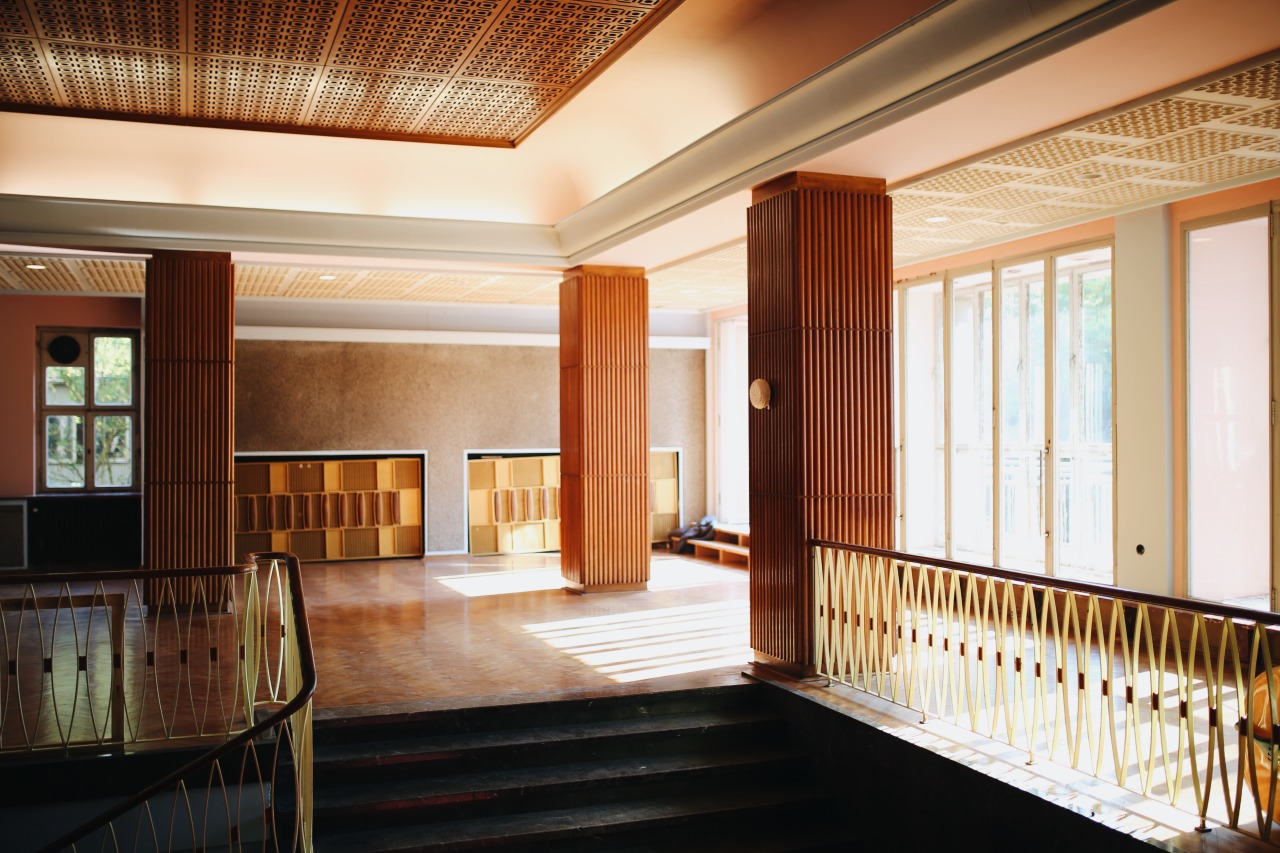 Dr. Campbell will guide another group of students to Berlin this coming August 2020 in this immersive international learning experience. "This can be actually quite an affordable experience," Dr. Campbell says, noting a number of funding initiatives available to students to help offset the costs of the trip. The Creative School recently announced the 2019-2020 edition of the "Passport Fund", an initiative that will provide $2000 bursaries to 50 The Creative School students annually for international learning opportunities.
Students interested in applying for CRI 570 Creative Industries: International Lab, Berlin, can contact Dr. Campbell for more information. Application form can be found at the button below that says "Apply Now".
To learn more about adventures from past students, visit the Berlin Stories Blog (external link) .
For further questions about the Berlin international course opportunity, contact Dr. Campbell (opens in new window) .