You are now in the main content area
Prospective Students
Why Choose Creative Industries?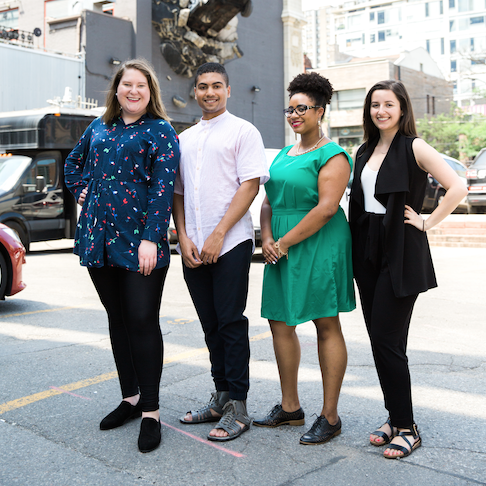 Our program of study has been carefully designed to give you the skills you will need to be successful in the creative workplace. Your studies will have a dual focus that will enable you to explore and understand the Creative Industries as both creative process and commercial activity.
Creative Industries students have access to courses in all of The Creative School's sister schools:
The School of Fashion
Graphic Communications Management
Radio and Television Arts
Image Arts
Journalism
Professional Communications
Theatre and Performance
Interior Design
Our graduates are:
Television executives who will develop the next hit show, boosting ratings for the network
Music industry executives, who will shape the future of popular culture
Fashion marketers, who will create the stories around new labels and lines
Media buyers, who will find the best way to share their client's marketing message
Advertising and communications specialists, who will create growth within brands and products
Policy makers, who will foster processes and inform decisions that strengthen arts and culture
Entrepreneurs, who will turn their spark of an idea into a viable business
And leaders in limitless other creative business endeavours

The Society of The Creative School (external link) is the first student-led umbrella society in a creative faculty in North America. The society builds community throughout the faculty, hosts professional development conferences and competitions, and offers over $200,000 in extracurricular funding for student projects.
The Creative Industries Course Union (external link) represents students, working with faculty and university leaders. They create social opportunities to hang out as a group — karaoke, ice skating, board game parties, and pub nights. The union brings all four years of Creative Industries together, helping create a program family during your years at Toronto Metropolitan University.