You are now in the main content area
Groups

The Brightspace Groups tool enables students to work on and submit collaborative group projects, or break into smaller discussions.
You may organize students into groups of a particular size automatically, manually, or allow students to choose their group for a given activity.
Brightspace Groups may be used to facilitate:
collaborative group projects (groups in conjunction with private discussions, group assignments)
selective release of course materials and activities (groups in conjunction with release conditions)
student sign up for presentation topics or times (via a self-enroll group)
Find Groups in the top menu, under Communication.
If you want to set up group assignment submission folders, it's important that you first set up groups. You can choose to create the group assignment during the group creation process, or after the groups have already been created.
NOTE: We recommend creating the group assignment using the Assignments tool, after the groups have been created, as you will have easier access to all of the settings.
A group assignment:
Allows any member of the group to submit on behalf of the group.
Ensures the instructor only needs to grade one submission per group.
Provides all group members the same grade and feedback (in both the assignment and any associated grade item).
Group submission folders are marked on the Assignment Submission Folders page with the Group Submissions icon.
If you haven't created an Assignment in D2L Brightspace before, you may want to start by referencing the instructions to create an assignment.
If you are creating new groups and already know you will want a group assignment, it is possible to include it in the group creation process ('though we recommend against using this method. It's better to finish creating groups, then go create the group assignment, as you won't have access to all assignment settings if you use the process below).
Please follow the instructions above to start creating groups, and apply the following settings.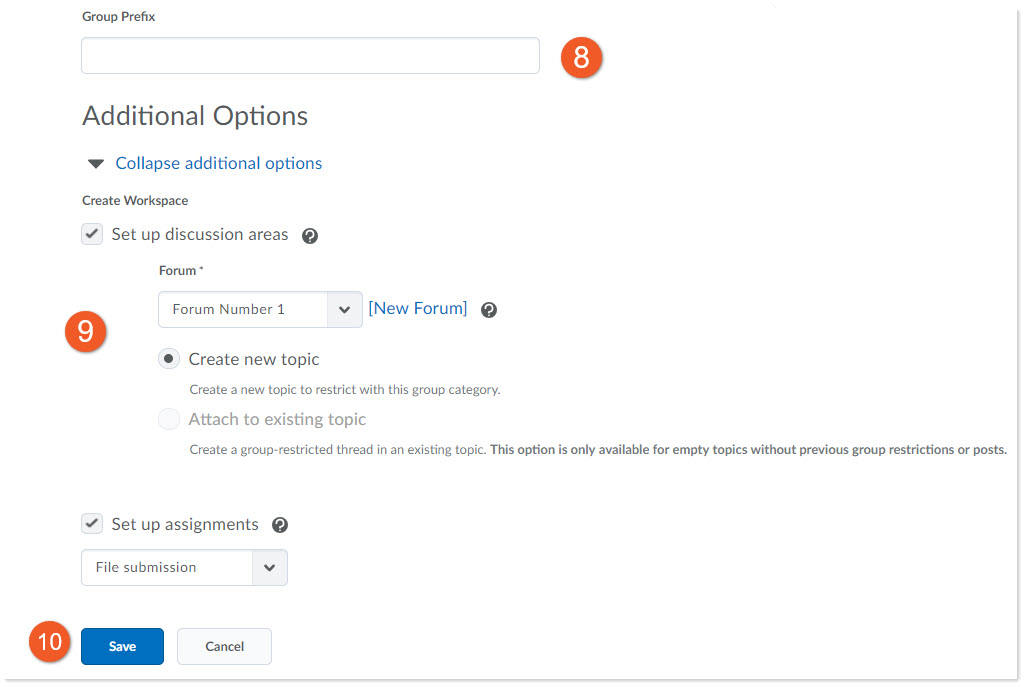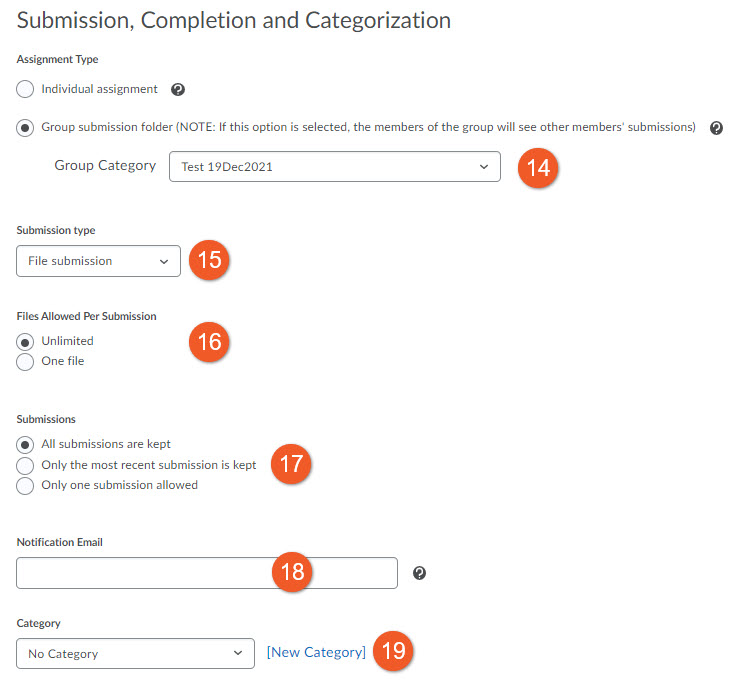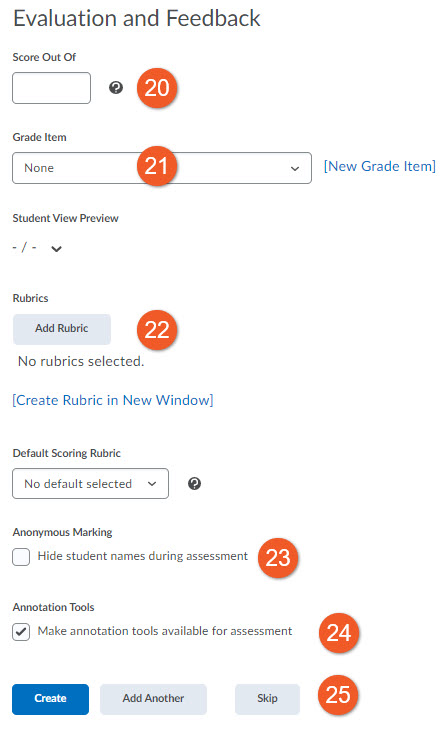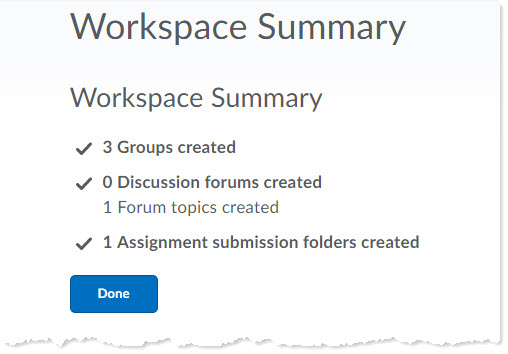 Enrollment
Depending on the settings you chose for your Group Category, if you didn't choose auto-enroll or self-enroll, you may need to enroll students into groups before students can work together on their assignment and submit it.
If your groups already exist, you can create a group assignment by selecting the 'Group submission folder" when first creating the assignment.
The assignment type cannot be changed for a pre-existing assignment.