You are now in the main content area
WalkSafe Program

24 hours a day, 7 days a week
Our free service pairs you with a uniformed security crew member to escort you to various locations on campus, including the subway and nearby parking lots.
This service is available to all TMU community members—including visitors—24 hours a day, 7 days a week.
Just call or email when you're ready
When you're ready to be picked up, call or email us. Please let the dispatcher know if you have accommodation requirements so that we can best ensure your access to the WalkSafe Program.
External phones: 416-979-5040
Internal phones: 555040
Email: walksafe@torontomu.ca
Note: Unfortunately we can not book advance appointments for WalkSafe. Our team does treat these requests as priority and will respond as soon as possible. If our team is responding to an emergency call, the dispatcher will let you know that there may be a waiting period.
Our service areas
Boundaries
North: Carlton/College Street
South: Dundas Street
East: Jarvis Street
West: Yonge Street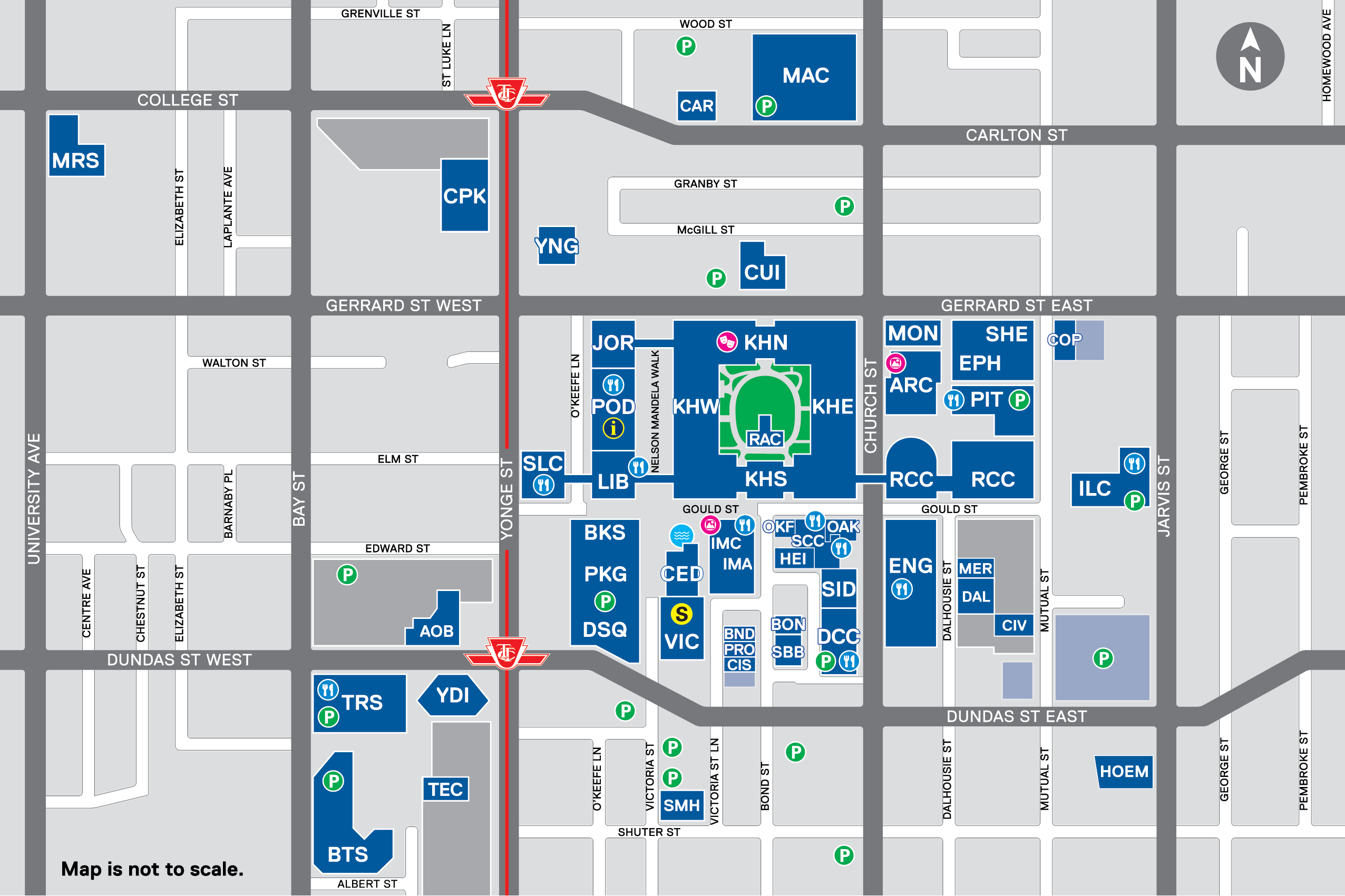 202 Jarvis Street Lot (Jarvis and Dundas)
Target Parking (Victoria and Shuter)
Unit Park (Bond and Dundas)
Unit Park (Church and Dundas)
300 Victoria Street Garage (Victoria and Dundas)
160 Mutual Street Garage (Mutual and Dundas)
Atrium on Bay (Bay and Edward)
Bond Place Hotel (Bond and Dundas)
Delta Chelsea Hotel (Yonge and Gerrard)
Eaton Centre (Bay and Dundas)
Eaton Centre (Yonge and Shuter)
Ted Rogers School of Management garage (Dundas and Bay)
Recognize a member of our team