You are now in the main content area
Emergencies
Emergencies are situations (or impending situations) that pose an immediate safety or security risk to you.
These situations have the potential to result in serious harm to you or others, or substantial damage to property or normal activities of the university.
Safety is everyone's responsibility
Emergencies are rare, but possible. In case of an emergency on the TMU campus, the aim of Community Safety and Security is to ensure the safety and wellbeing of all community members.
In an emergency on campus, call 911
If you are ever in doubt of whether a situation is an emergency, you should call 911. It's better to be safe and let the dispatcher determine if you need emergency assistance.
Get the information you need in an urgent situation on campus
The TMU Safe mobile app is the fastest way to receive alerts in an urgent situation on campus.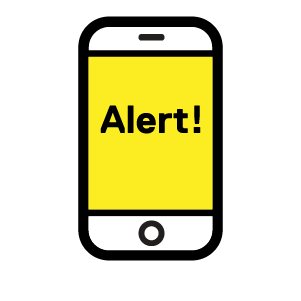 Our team has prepared emergency procedures for the campus for five possible scenarios, which we hope will provide you with information and resources that may empower you to take action. Scenarios include:
an active threat;
bomb threat;
a medical emergency or person in crisis;
a natural disaster or extreme weather; and/or
a fire or explosion.
When you call 911 while you are on campus, dispatch will contact TMU Security to ensure entry to the campus or buildings is clear, to clarify location and to seek assistance if needed. Our team is collaborating and partnering with the various Toronto emergency services to strengthen our relationships and processes to better support the community.
However, each community member, including all employees, have a role to play in being prepared for an emergency. In an emergency, no matter which phone you use to call for help, knowing your exact location is critical. In all likelihood, it will be one of the first questions emergency dispatchers will ask.
Next time you're in a new space, be it for a class, meeting or event, take the time to note
the building name;
room number; and
intersection you're closest to.
TMU Security is also available to you, 24/7
There may be times when you are in need of assistance that is not of an emergency nature. These situations do not pose an immediate threat to you, others or property, but are valid security matters that require immediate support. Our team is available to assist you anywhere on campus, 24 hours a day, 7 days a week.
We recommend you program TMU Security's phone number into your mobile device.
External phones: 416-979-5040
Internal phones: 555040
Email: security@torontomu.ca
Location: Victoria Building (VIC), 285 Victoria Street, 1st floor