You are now in the main content area
Dr.
Saber
Moradi
Associate Professor
BSc, MSc, PhD, PEng
Areas of Academic Interest
Structural and earthquake engineering
Analysis, design, and performance-based assessment of structures
Damage mitigation of buildings and bridges under natural hazards and extreme loading
Innovative systems and materials for sustainable and resilient infrastructure
Multi-criteria optimization and design of experiments
Finite element simulation and computational modeling
Education
| | | |
| --- | --- | --- |
| Year | University | Degree |
| 2016 | University of British Columbia | PhD |
| 2010 | K.N. Toosi University of Technology | MSc |
| 2007 | Razi University | BSc |
Spotlight
Consider two things that don't mix very well: earthquakes and cities. With 80% of the world's population on track to live in urban centres by 2030, it is a priority to design buildings with a high degree of seismic resilience. Saber Moradi is contributing to this effort through computer simulations that evaluate the performance and design of structures like buildings.
"After an earthquake, a conventional building has to be evacuated for major repairs and may have to be demolished," he says. "We are researching structures with new systems or materials that can resist earthquake loading and revert back to their original position without any major damage. There won't even be a need to evacuate."
Using software such as OpenSees and ANSYS, Moradi and his team create experimentally validated computer models for different components—such as beams, columns and bolts—to visualize and predict the response of structures. "We can see, when a load is applied, what's happening to the structure and which design results in improved or optimized structural performance," he says. "This will allow us to build safe structures and infrastructure that are resistant to natural hazards like earthquakes."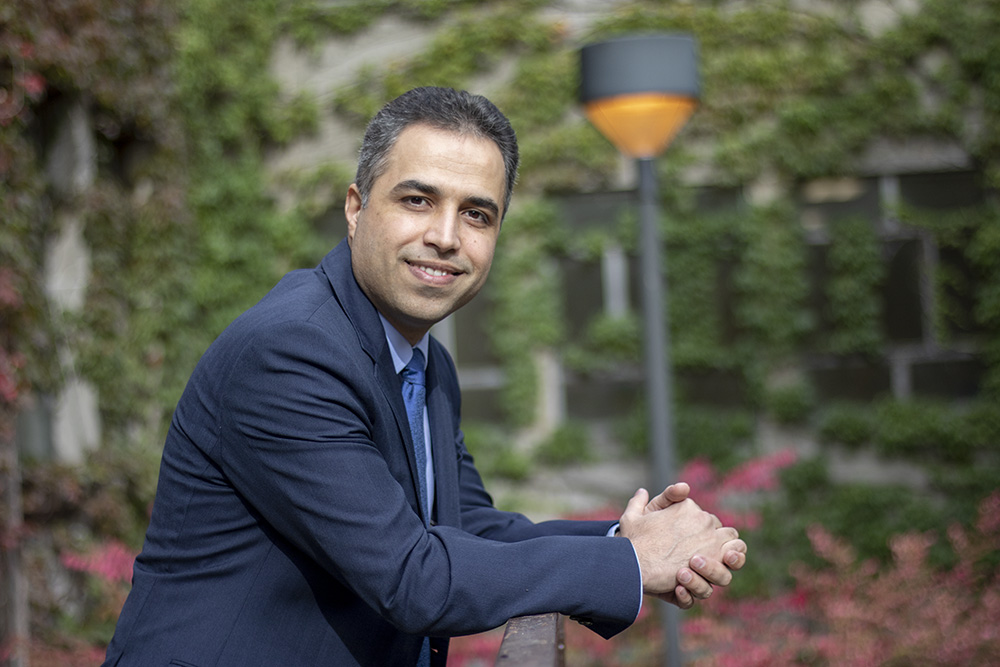 "When I was in Grade 11, I experienced an earthquake for the first time. At that moment, I began to think about designing buildings that keep people safe."
Canadian Society for Civil Engineering (CSCE)
Canadian Association for Earthquake Engineering (CAEE)
Canadian Institute of Steel Construction (CISC)
Associate member of the American Society of Civil Engineers (ASCE)
CSCE Student Affairs committee member
Reviewer for: Canadian Journal of Civil Engineering, Bulletin of Earthquake Engineering, Structures Journal, Engineering Structures Journal, Earthquakes and Structures, ASCE Journal of Structural Engineering, Transactions of the Canadian Society for Mechanical Engineering, Frontiers of Structural and Civil Engineering, Advances in Materials Science and Engineering, and Measurement.