You are now in the main content area
Dr.
Mohamed
Lachemi
Professor, President and Vice-Chancellor
BSc, MASc, PhD, PEng
Areas of Academic Interest
Engineered cementitious composites
Behaviour of structures & properties of concrete materials
Development & use of self-consolidating concrete
High performance concretes
Use of waste products in concrete
Sustainability & concrete construction
Rehabilitation & repair of concrete structures
Education
| Year | University | Degree |
| --- | --- | --- |
| 1993 | Sherbrooke University | PhD |
| 1988 | Sherbrooke University | MASc |
| 1986 | University of Science and Technology of Oran, Algeria | BSc |
Spotlight
Mohamed Lachemi's inspiration to pursue engineering as a career came in a single moment, when the ground shook violently one day in North Africa. Lachemi was a high school student in Algeria when a devastating earthquake struck his small town. The quake killed 4,000 people, and levelled many of the town's buildings.
In the puzzling aftermath, Lachemi found his life's quest: "I had to know why some buildings were standing, and others were completely destroyed. I could see that engineering has the power to save lives." Thus began Lachemi's global journey as an undergraduate and graduate student, engineer, university faculty member, internationally-renowned researcher, dean and ultimately president of Toronto Metropolitan University.
Researching and developing strong, durable and most importantly sustainable concrete has become his research focus. His success resulted in appointment as a Canada Research Chair, and though his position as university president occupies much of his time, he has continued his research, including supervision of graduate students.
A tragic earthquake began Lachemi's career in engineering, but at Toronto Metropolitan he has found a home to follow his passion: "Our university community shares a simple but powerful mission—to respond to society's needs through education and research."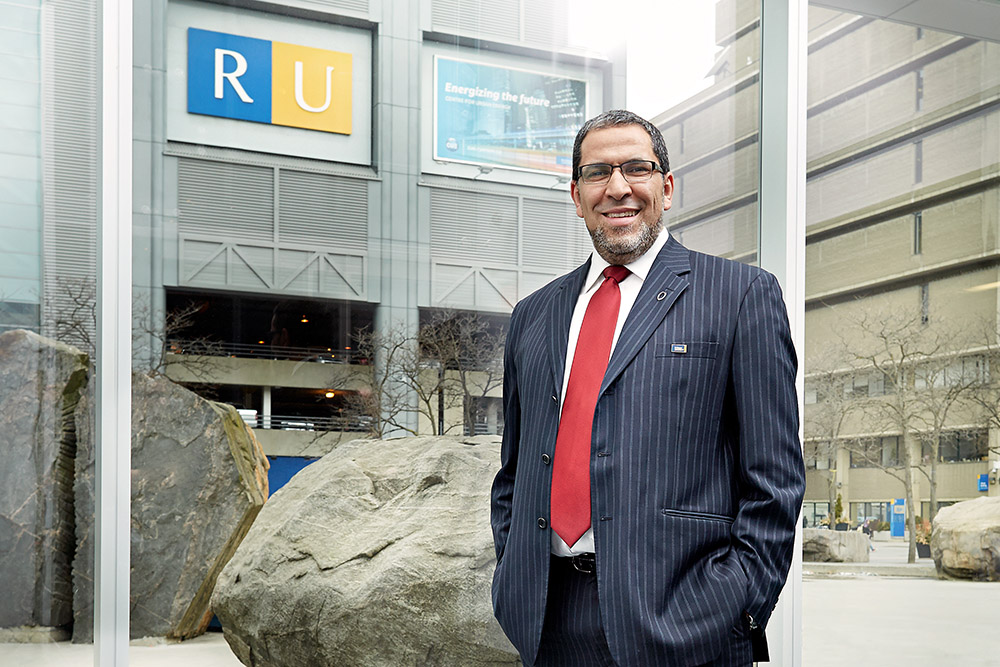 "Toronto Metropolitan's focus on students is one of the factors that attracted me to this university."